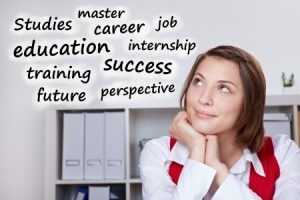 During your studies, you should get to know your career services department. If your main goal of studying is to land a job after college, then career services will be your favorite department on campus.
But just how important are career services exactly? Well, The Princeton Review has a ranking solely based on a university's career services department. The more they help their students successfully get jobs, the better ranking they get.
The problem is that not all students know about their career services departments, so they never take advantage of them. Here are four ways you can get the most out of career services:
Know where to look
Some universities have a career services department for individual colleges. Check to see if your specific college has one, since this will be more tailored to your studies.
If you don't know where to start, then check your university's website. You should find a link from the drop-down menu.
Know what you want
You can use career services more effectively if you know what you want to do. If you speak with a representative, then let them know if you're interested in an internship or a job and choose a specific field.
Play the odds
The odds are against you if you just apply to one internship. Consider all your options and apply to internships even if they aren't a perfect fit. The more applications you submit, the better chance you'll have at working in the summer.
Follow-up
One way to differentiate yourself from other students is to follow-up after an application or a meeting. This will demonstrate your interest in the position and will show that you're a serious applicant.
We encourage all our students to take advantage of our Career Resources. Let us know if you're interested in working this summer.
To talk more about career services, or anything else, please contact us. Thanks.
Interested in pursuing a degree?
Fill out the form and get all admission information you need regarding your chosen program.
This will only take a moment.