Message from the President
A Message from Andrea Kemp-Curtis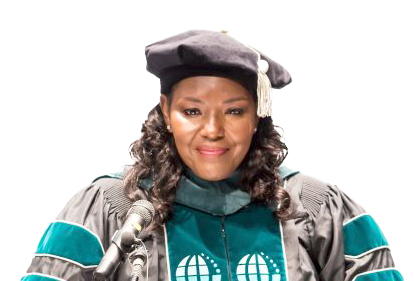 Greetings from University of the Potomac!
As we embark on another academic year, I would like to extend a warm welcome to all our returning students and an enthusiastic welcome to our new students. It is truly a pleasure to have you all here, ready to learn and grow with us.
The University of the Potomac has a rich history of providing students with high-quality education and preparing them for successful careers. Our dedicated faculty, staff, and administration are committed to creating a supportive and inclusive environment where all students can thrive.
As we move forward into this new academic year, I urge all students to not only focus on your academic pursuits but also take advantage of the numerous extracurricular activities and resources available at our university. From clubs and organizations to internships and career services, there are endless opportunities for you to enhance your skills and experiences.
I also encourage all students to engage in meaningful discussions and exchanges with your peers from diverse backgrounds. Our university is a microcosm of the world, and by interacting with individuals from different cultures, beliefs, and perspectives, you will expand your horizons and become a more well-rounded individual.
As your President, I am committed to ensuring that our university continues to provide a transformative educational experience for all students. Together, we can overcome any challenges and achieve great success.
I wish you all the best in your academic journey at the University of the Potomac.
Sincerely,
Andrea Kemp-Curtis
President