Workforce and Professional Development
Working Adult Education Programs
The University of the Potomac Workforce and Professional Development site provides training opportunities required to obtain employment in today's most competitive job positions. Professionals can schedule classes at times that are convenient for their busy schedules.   
Why You Should Choose University of the Potomac
With our intimate campus, flexible schedules and industry-specific learning models, University of the Potomac offers an ideal environment for working adults looking to take their education to the next level.
Accreditation: University of the Potomac is accredited by the Middle States Commission on Higher Education, 3624 Market Street, Philadelphia, PA 19104, (267) 284-5000.
Simple Transfer of Credits: We will make your transfer experience a smooth one.
Generous Credit Transfer Policy: See how courses you have taken can be transferred to our university.
Market-Driven Curriculum: Potomac teaches students to master professional and technical skills needed to compete in today's highly competitive job markets.
Multiple Types of Financing Options and Scholarships: Available to those who qualify
Flexible Learning Format: Classes are available at campuses in Washington, D.C., Northern Virginia, and Online.
Flexible Schedule Day: Evening and weekends classes are available.
Small Class Sizes: Class sizes are small for more personal attention.

Organizations are relying more on projects—and their successful management and delivery—to meet their strategic goals. Once considered an "accidental profession," project management is applicable to a wide range of industries including government contracting, information technology, healthcare, law, nonprofit development, and public relations. Both private and public-sector firms are requiring certified project managers to tackle increasingly complex projects and support more demanding customers while striving for greater efficiency and transparency.
The Project Management Professional (PMP)® is the world's leading project management certification. Now including predictive, agile and hybrid approaches, the PMP® proves project leadership experience and expertise in any way of working. It supercharges careers for project leaders across industries and helps organizations find the people they need to work smarter and perform better.
At the University of the Potomac, we are committed to providing exceptional education and professional development opportunities. Most importantly, our bootcamp has been reviewed and approved as a provider of project management training by the Project Management Institute (PMI). Devoted to teaching excellence, our faculty bring their extensive working knowledge and enthusiasm to the classroom.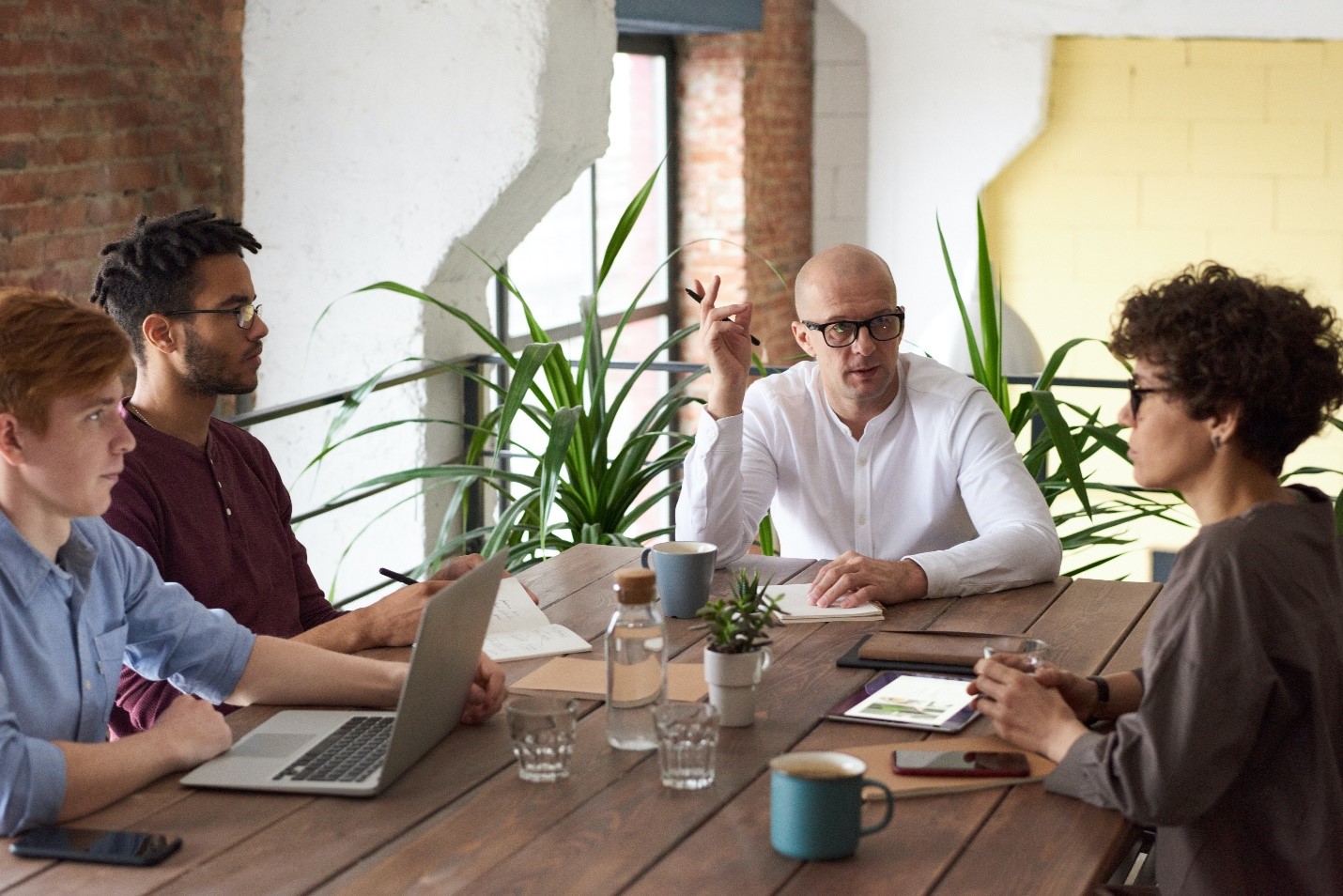 Expert Faculty and PMI Authorized Training Partner: Our boot camp is led by Dr. David Kimble, a highly experienced and knowledgeable instructor in project management. Dr. Kimble's expertise ensures that you receive top-quality instruction and guidance throughout the course.
Comprehensive Curriculum: Our boot camp offers a comprehensive curriculum that covers all the essential aspects of project management. From understanding project lifecycles to mastering key techniques and tools, you will gain the knowledge and skills necessary to excel in your PMP certification exam.
Interactive Learning: Our virtual classes are designed to provide an engaging and interactive learning experience. You will have the opportunity to participate in discussions, ask questions, and collaborate with fellow participants, fostering a dynamic and supportive learning environment.
Flexible Schedule: We understand the demands of a busy professional life. That's why our boot camp is structured to accommodate your schedule, with classes being offered during the evening, from 6:00PM-10:00PM. With virtual classes, you can conveniently attend sessions from the comfort of your own home or office, eliminating the need for travel and saving you valuable time.
Affordable Pricing: The cost of our PMP Boot Camp is set at an affordable price of $2000, making it accessible to professionals seeking to enhance their project management skills. We believe that quality education should be affordable and strive to provide excellent value for your investment.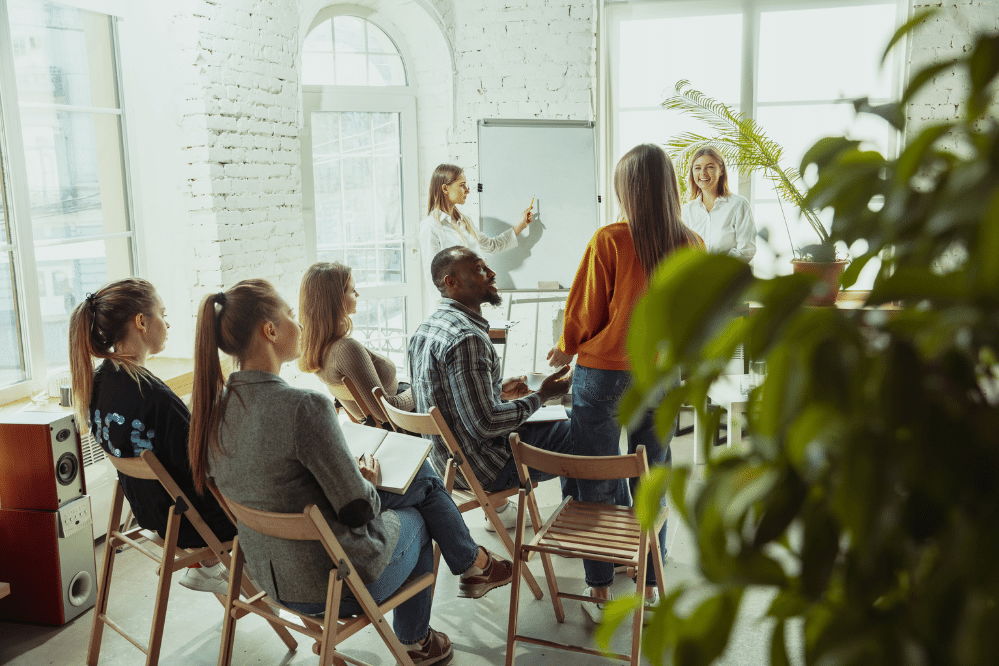 Certificate Overview:
AWS Academy Cloud Developing is designed to help students gain technical expertise in development using cloud technologies and prepare them to take the AWS Certified Developer – Associate level AWS Certification exam. The curriculum is delivered through instructor-led classes, knowledge assessments, and hands-on labs. Students will also have access to course manuals, online knowledge assessments, a free practice certification exam, and a discount voucher for the certification exam.
Students will learn:
Recall cloud computing services and models.
Describe developing on AWS.
Configure AWS Identity and Access Management for programmatic access.
Configure storage with Amazon S3 programmatically
Develop with DynamoDB.
Explain caching.
Configure containers.
Develop event-driven solutions with Lambda.
Configure solutions with API Gateway.
Develop solutions with SQS and SNS.
Describe the use of Step Functions.
Identify best practice for building secure applications.
Identify best practice for deploying applications.
Certificate Overview:
AWS Academy Machine Learning Foundations introduces students to the concepts and terminology of Artificial Intelligence and machine learning. By the end of this course, students will be able to select and apply machine learning services to resolve business problems. They will also be able to label, build, train, and deploy a custom machine-learning model through a guided, hands-on approach.
Students will learn:
Describe machine learning (ML)
Implement a machine learning pipeline using Amazon PageMaker
Use managed Amazon ML services for forecasting
Use managed Amazon ML services for computer vision
Use managed Amazon ML services for natural language processing
Certificate Overview:
AWS Academy Data Analytics is a series of lab exercises that teach students how to conduct Big Data analysis with practical, real-world examples. Students will learn how to analyze extremely large data sets, and to create visual representations of that data, using a case-study approach. The labs and learning resources are designed to supplement an institution's existing Big Data and data analytics courses and provide students with hands-on experience working with data at scale. Geared toward students interested in pursuing careers in data analysis, AWS Academy Data Analytics requires a strong foundation in IT concepts and skills, and it contains seven-and-a-half hours of content.
Students will learn:
Describe big data analytical concepts.
Ingest, store, and secure data.
Query a data store with manual schema specification.
Query a data store with automated schema generation.
Load and query data in a data warehouse
Visualize structured and unstructured data.
Automate loading data into a data warehouse.
Analyze unstructured data.
Analyze IoT data
During the first half of 2023 the following workshops will be conducted. These workshops are FREE to all UOTP students and the public. These workshops are offered to keep students and professionals aware of changing technology and best practices in multiple industries. If you are interested participating in any of these workshops just click on the "To register" link and do so.
February 23, 2023 – 7:PM – 8:30
Amazon Web Services Certifications
Getting AWS Certified can help you propel your career, whether you are looking to find a new role, highlight your skills to take on a new project, or become your team's go-to expert. And because AWS Certification exams are created by experts in the relevant role or technical area, preparing for one of these exams helps you build the required skills identified by skilled practitioners in the field. This workshop presents an overview of the AWS certifications and the training required to obtain them. 
March 24, 2023 – 7:PM – 8:30
Project Management / Agile / Skills, Certifications, Job Opportunities
Project managers play a key role in leading, planning and implementing critical projects to help their organizations succeed. This workshop introduces you to project management terminology and provides an understanding of the role and responsibilities of a project manager. The workshop will also include a discussion of the various project management certifications in demand in the workforce. The workshop will involve employment representatives discussing job opportunities. 
April 27, 2023 – 7:PM – 8:30
Geospatial Information Technology (GIS)
GIS is an emerging field of study that includes Geographic Information System (GIS), Remote Sensing (RS), and Global Positioning System (GPS). Geospatial technology enables us to acquire data that is referenced to the earth and use it for analysis, modeling, simulations, and visualization.  This workshop will cover opportunities and education requirements to be successful in the GIS space.
May 26, 2023 – 7:PM – 8:30PM
Hospitality – SERV Safe certifications for Hotel and Restaurant Professionals
ServSafe is a food and beverage safety training and certificate program administered by the U.S. National Restaurant Association. This workshop will involve a discussion on the hospitality business and the requirement to be successful with employment and certifications. Our chef will discuss the ServSafe Food Handler Certification and other opportunities to obtain employment in the hospitality industry.
June 29, 2023 – 7:PM – 8:30PM
Healthcare – Technology, Certifications and Career Opportunities
This workshop will involve a discussion about the opportunities in the healthcare profession and the healthcare certification training available.
July 28, 2023 – 7:PM – 8:30PM
Pervasive Computing / Artificial Intelligence and Machine Learning
Pervasive computing and computer vision apply machine learning and artificial intelligence that take data from digital images, and videos to make meaningful decisions based on that data. Machine learning has improved computer vision about recognition and tracking. This workshop demonstrates the skills needed to find employment in these trending technologies. The workshop will involve employment representatives discussing job opportunities.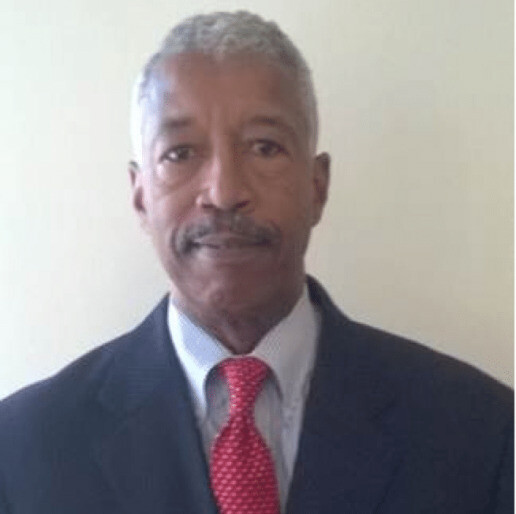 David A. Kimble, Ph.D. PMP
Dr. Kimble is a business consultant specializing in program management, information technology, organizational leadership, strategic planning, risk management and organizational governance. Before retiring in 2015, Dr. Kimble worked for the Federal Government for many years. His last assignment was with the Small Business Administration (SBA). The SBA provides financial assistance, counseling and training to the nation's small businesses. Dr. Kimble served as a Program / Portfolio Manager and Information Technology (IT) expert. Dr. Kimble managed SBA special program initiatives and technology oversight for 69 SBA Field offices and 10 Regional offices. Dr. Kimble's true passion is engaging and learning with professionals. Dr. Kimble teaches IT, Business and Management courses at several universities in the Washington DC, Maryland and Virginia areas. Dr. Kimble is an honor graduate with a bachelor's Degree in Information Systems Technology and a master's Degree in Management Administration. Dr. Kimble completed his PhD in Global Business and Leadership. Dr. Kimble is certified in Project Management, Cloud Computing and Blockchain Technology. Dr. Kimble is President and CEO of a small business, PMPVIEW LLC, which prepares professionals for the Project Management Professional (PMP) exam. Dr. Kimble is a U.S. Air Force Veteran, married with three children and lives in Prince Georges County Maryland. Dr. Kimble is very active in his community, he coaches youth basketball, football and swimming though the Maryland Park and Planning Commission Community Centers.
Degree and Program Options
With a curriculum geared towards working adults, every program is carefully adjusted to reflect today's industry standards. A majority of courses are specific to each student's field of study, so the number of general education courses is minimized. This enables you to delve into your chosen area of study more quickly, allowing you to spend more time actually studying the topics most critical to your career and life goals.