Online education is a very convenient and efficient method of pursuing a degree in the times that we're living. Unlike the traditional one, online education takes into consideration all types of students and their struggles. However, despite the advantages of online learning, prospective students may still have doubts about whether this type of education is recognized, credible, or worth it.
You might have asked yourself questions related to the online degree you're planning on getting. Some of the questions might refer to the prestige of this degree and how potential employers perceive them. For example, you might have asked "Are online degrees respected?". You might fear that they won't take them as seriously as they would traditional degrees. Following this doubt you might have felt, we're sure you'd be surprised to find out that nowadays most of the employers recognize and value online degrees just as traditional ones.
Determining the Credibility of an Online Degree Main Factors
It's not easy to decide which online degree is the best option for a student. In the process of deciding on which one to enroll on, there is a criterion that a decent online program should fulfill. Students shouldn't let themselves be easily persuaded because not every online university is how it advertises itself to be. After all, it's the students' responsibility to assess them and make their choice.
Accreditation
Accreditation is one of the factors that make the difference in distinguishing credible online degrees from diploma mills.
The Federal Government
The Federal Government of the United States accredits those colleges through the means of the Department of Education. This department authorizes particular agencies to design and apply standards for colleges across the country.
CHEA
Apart from the federal government, the Council for Higher Education Accreditation (CHEA) is another organization responsible for accrediting higher education institutions. CHEA watches over students and their educational needs, and based on that, accredit different colleges. It is reviewed regularly by the State Department of Education.
There may be colleges that aren't certified by state agencies but are approved by CHEA. So, if by chance you happen to run into a college that is accredited by CHEA, know that it's trustworthy.
Rating
Rating is another thing you should consider when you're trying to decide on an online degree. No school has a perfect ranking, but if a school has a very low graduation rate, this indicates that the school is not doing its job of getting their students past their program into the job market.
The retention rate is another excellent indicator of college success. If you notice that a significant number of students dropped out of college, then maybe that should be a sign for you to look for other alternatives.
Costs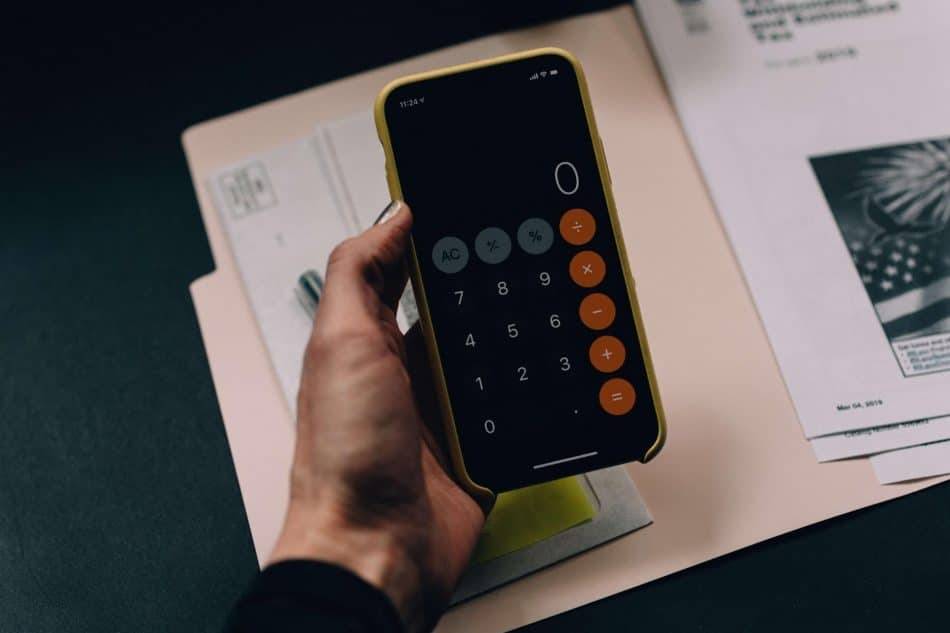 It's not necessarily true that expensive online degree programs will provide qualitative learning, and that affordable programs won't guarantee you satisfactory learning quality. Through proper research, you can find a high number of online universities that offer top-ranked programs with low tuition fees and modest prices such as the University of the Potomac. The important thing is that you make your decision considering all the factors that make an online program credible and not only based on the program costs.
What Makes an Online Degree Credible?
On the website of the online degree you want to enroll in, you should be able to find all the information a new student might initially need to come to a decision. Any missing information on their side, you should see it as a red flag.
Enough information about program requirements
An authentic online degree will have its requirements for the prospective students. They'll provide a list of classes and the credits you need to earn to get a degree. If you see that a list of requirements is missing on their website, you should write to the admission office. In case they don't provide a valid answer for you, then you should simply move to your other options..
A certain level of attendance is required
Just because your class is online, it doesn't mean that you aren't required to attend it. Just as the traditional way of learning, online learning requires you to be present, focused, and engaged in the virtual classroom.
Student services
Online degrees know how important student services are. They know that the support they give to their students will guarantee student retention. If the college you're considering applying to doesn't provide ways to get into contact with the school's library, alumni, or faculty, then you might want to research other alternatives.
Realistic graduation time
No matter how fast you want to get over with your online degree, you should never believe the claims of a particular college that you're going to graduate in an unrealistically short amount of time. In order not to be scammed by those kinds of colleges, you should do a little research on the program you're interested in and see for yourself how long it takes to finish it.
Accredited by the Department of Education
A college may be certified by a ton of agencies, but if the State Department of Education and CHEA don't authorize those agencies, then they have little to no value. Make sure the particular department has licensed the agencies you see on their website.
They don't ask you to pay all tuition fees in advance
A credible college will offer multiple payment options for its students. If you happen to be on the website of one of the colleges that want you to pay up-front, get out of there as soon as possible. They aren't concerned with what they have to offer, but rather what they can earn.
How Employers View Your Online Degree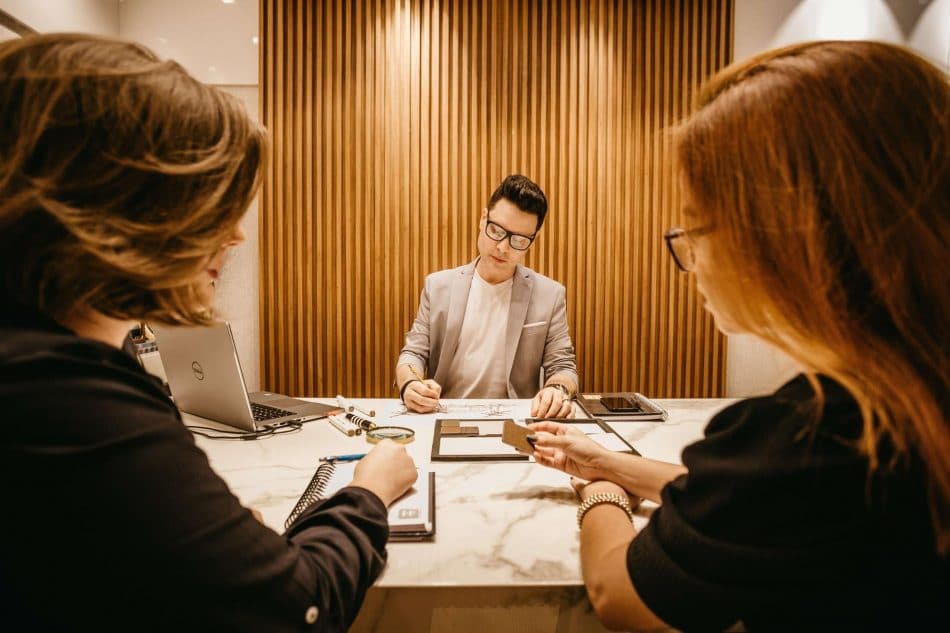 No two employers are the same. Their views on online education may differ significantly. However, those views can be divided into a few categories:
Interested in pursuing a degree?
Fill out the form and get all admission information you need regarding your chosen program.
This will only take a moment.
Most employers accept online degrees
Now that many highly-regarded universities are offering more and more online programs, the number of employers that recognize online degrees is far higher than in the past. The schools nowadays got better in this form of education and hiring managers are putting more trust in them.
Another reason why many employers are accepting more and more online degrees is that they themselves got an online degree. Who can better value, and appreciate online degrees than the alumni?
Employers are suspicious of online degrees
Even though online degrees aren't viewed with disbelief as they were before, there are still employers who hesitate to hire online degree graduates. It all depends on the company because not everyone values online degrees equally.
The hesitation about employing online students might stem from the myth that online students are individual people who might not perform well on a team.
They don't immediately notice your online degree
Not every employer will notice that you got an online degree from the CV only. That mostly happens at interviews where you'll get to talk in detail about your education. This isn't necessarily a red flag. You'll understand how they perceive online degrees upon meeting them.
They value your skills
Even though employers might not know why you decided to pursue online education, they still will value and appreciate the efforts you put on it. Even more so, if you're pursuing an online education while working full time. Keeping a job while studying must make you master the management skills, and those skills are required in most of the job applications.
Technological skills you might get from studying online might also be an advantage on your side. You might fulfill a job requirement as well as impress potential employers.
When you're interested in an online degree but don't know whether it is a credible one you can take some of the factors we mentioned above into account. One important tip is to not make snap decisions without checking them out first. An online degree will show how credible it is by displaying on its website their accreditation, rating, and everything that might interest their prospective students.
How To Make the Most Out of Your Master's Degree: Free Guide
The Bottom Line: Is an Online Degree Worth it?
Considering everything that has been said so far, you may wonder whether an online degree is even worth it. The answer to this question is 'yes'. Earning an online degree from a reputable and trustworthy institution like the University of the Potomac can be beneficial. First and foremost, by pursuing an online degree, you will increase your chances of advancing in your career. Moreover, an online degree allows you to be more flexible in terms of managing time, enabling you to work and study at the same time at your own pace. Another benefit of pursuing an online degree can be the low cost of study, as you will not have to worry at all about paying for a new place to live or the cost of transport. 
Like many students, you may also have your doubts about what employers think of applicants with online degrees. There are employers who, because of different reasons, will hesitate to hire online graduates. They might doubt the quality of learning offered by an online university. However, you do not need to worry. Most employers do accept online degrees. They can easily differentiate between fake and well-deserved online degrees. Do not forget, though, for your online degree to be taken seriously, you need to choose a credible online university by following the principles we discussed so far.