If you are passionate about the technology field and want to jump into the market quickly, earning an Associate Degree in Information Technology (IT) is a great idea. Obtaining an Associate's Degree in IT can help you get the knowledge and skills needed to launch an information technology career. This degree prepares candidates for the job and qualifies them for several potentially well-paid careers.
The employment rate of information technology occupations is expected to grow 13% from 2020 to 2030, faster than the average for all occupations. These occupations are projected to generate about 667,600 new jobs.
This guide answers questions 'What can you do with an associate's degree in IT?' and 'What jobs can you get with an associate's degree in information technology?' So, if you want to find out more, keep reading!
What Is an Associate Degree in Information Technology?
An Associate Degree in Information Technology (IT) combines general education courses with essential IT installation, maintenance, and problem-solving knowledge and skills. The Associate Degree in information technology programs equip learners for entry jobs as customer service representatives, computer support specialists, and web developers by teaching them how to develop software apps, protect information security, and fix network and equipment problems.
IT Associate's Degree provides a solid technical foundation in developing software applications, managing databases, designing websites, installing and maintaining networks, troubleshooting hardware and software problems, and more.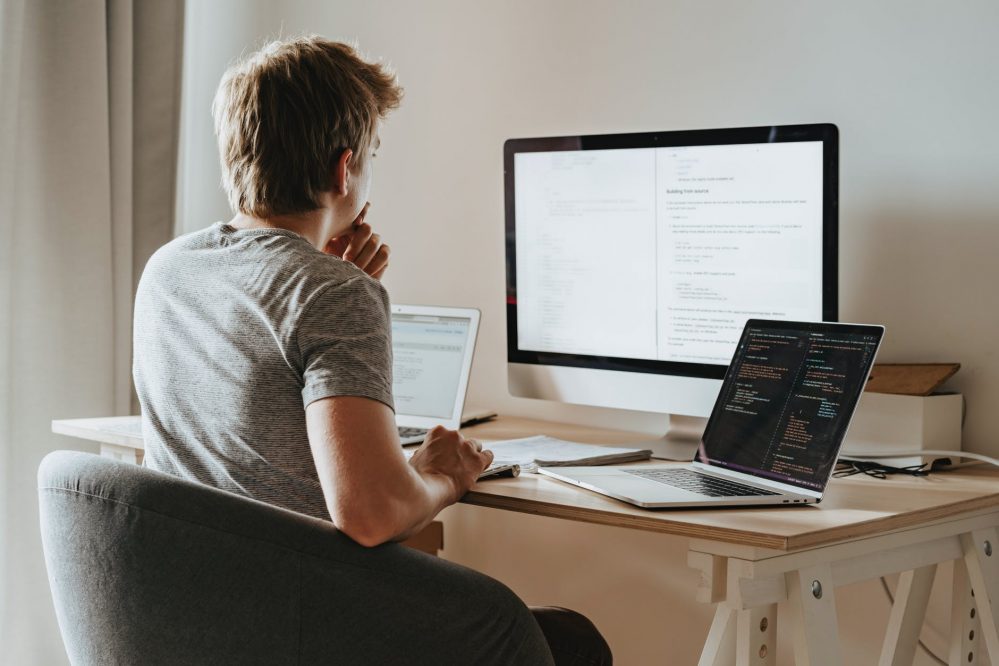 Benefits of Getting an Associate Degree in IT
In any organization, information technology plays a critical role. It assists businesses in designing, implementing, and supporting computer systems that help them optimize their production processes. Therefore, every company needs a skilled individual to keep up with all that work.
An associate's degree in information technology provides many benefits to its graduates. This degree has a shorter duration, enhances understanding of web computing, and paves the way to advanced degrees in information technology.
Short duration
An associate degree in IT is a quicker way to get a college diploma and immediately start your career. Such programs are advantageous because they do not need as much time investment as other degree programs, such as bachelor's degrees. Associate degrees in information technology typically take up to two years to complete, compared to four years for a bachelor's degree or six years or more for a bachelor's plus master's degree.
Develop an advanced understanding of the field
An associate's degree in information technology gives you a more advanced understanding of the technology field. This hands-on two-year degree prepares you to work in various high-demand IT roles, including technical support, software development/installation, and network engineering/administration.
An associate's degree in information technology provides a solid foundation in systems administration, database administration, and computer programming. Hands-on projects help students improve their problem-solving and analytical skills.
During an associate degree, majors take computer science classes that introduce fundamental concepts in programming, computer systems, and networking. Many programs include various programming languages and career-oriented courses like web development and computer systems analysis, which further expand the students' knowledge in the field.
Enhance understanding of web computing
An associate degree in information technology will help students better understand web computing. Students learn how to put their skills into practice in developing, designing, and building hardware and software systems through course works and hands-on work.
Operate systems administration
An associate's degree in information technology program is designed to provide students with the fundamental skills and knowledge in understanding industry-specific methodologies and recognized standards associated with computer system administration. Students will gain the knowledge and experience needed to perform system administration and management tasks.
Pave the way to advanced degrees in information technology
Earning an information technology associate degree is the first step into the long road of academic advancement in the information technology field. Once you obtain an associate's degree in IT, you have the knowledge and skills needed to launch an information technology career immediately or pursue a Bachelor's degree and a Master's degree.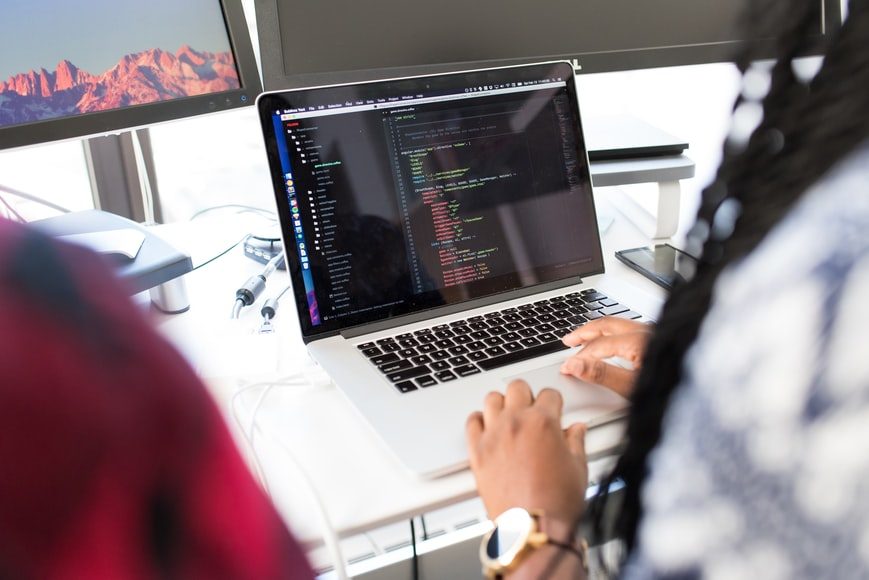 Job Opportunities With an Associate Degree in IT
When combined with the necessary skills and work experience, an associate degree in information technology may qualify graduates for specialized, high-paying positions. An associate degree in IT can lead to a rewarding career in the technology-related field. IT professionals are in high demand as the world becomes more reliant on technology. Some of the most common job roles linked with associate degrees in information technology include computer programmer, information technology assistant, technical support specialist, quality assurance specialist, etc.
Computer programmer
Computer programmers are in charge of writing computer software codes. Their typical primary job duties include error-checking of existing software, updating programs, and collaborating closely with developers on different projects.
While many employers seek candidates with bachelor's degrees in a computer-related field, they are usually more concerned with the candidates' understanding and proficiency in various programming languages, which means that having an associate degree in IT will be sufficient to get this position. However, besides an associate's degree in information technology, acquiring voluntary qualifications in various programming languages will open more doors.
According to the Bureau of Labor Statistics (BLS), about 9,700 openings for computer programmers are expected each year, on average, over the decade. The median yearly salary for computer programmers was $89,190 in May 2020. The lowest 10 percent earned less than $51,440, and the highest 10 percent earned more than $146,050.
Information technology assistant
Information Technology Assistants are in charge of installing, arranging, and preserving a company's computer network systems and other technologies. They write reports, keep inventory, and research new technologies. They also manage contracts with vendors and create backup plans in a network outage. IT assistants work in various settings, including technology companies, educational institutions, healthcare facilities, and corporations.
More than 24% of currently employed people in this profession hold an Associate Degree, which implies that if you have an associated degree in information technology, chances to get a spot into this occupation are pretty high. The average Information Technology Assistant salary is $38,264 per year or $18.4 per hour. Employers on the lower end of that spectrum, the bottom 10%, make roughly $23,000 a year, while the top 10% make $62,000.
Technical support specialist
Technical support specialists, also known as computer support specialists, are in charge of educating both organizations and individuals about using computer software and hardware. While more technical positions may necessitate a bachelor's degree, many lower-level positions, such as those in call centers, require only basic computer knowledge, and an associate degree in IT will be enough.
Interested in pursuing a degree?
Fill out the form and get all admission information you need regarding your chosen program.
This will only take a moment.
Technical Support Specialists have an average salary of $61,966 per year or $30 per hour. The top 10 percent makes over $91,000 per year, while the bottom 10 percent is under $41,000 per year.
Systems integration personnel
A systems integrator is an individual or company who focuses on bringing component subsystems together into a whole and ensuring that they work together, a process known as system integration.  Systems integrators work in various fields, but most commonly in computer networking, the defense industry, mass media, enterprise application integration, business process management, or manual computer programming. In addition, data quality concerns are an essential aspect of systems integrators' work. More than 19% of currently employed system integration personnel hold an Associate Degree. System integrators make $85,283 annually.
Quality assurance specialist
Quality Assurance Specialists monitor, inspect, and propose various measures to improve or correct a company's product. They define quality assurance policies to ensure that quality standards are met. As a result, they have to pay close attention to details.
A Bachelor's Degree is usually required to become a Quality Assurance Specialist. However, 18% of Quality Assurance Specialists hold an Associate Degree. The average Quality Assurance Specialist salary is $72,039 per year or $34.63 per hour. The lowest 10% make roughly $51,000 a year, while the top 10% make $101,000.
Network administrator
Today, most businesses rely on computer systems to run their operations, and network systems administrators ensure that those infrastructures remain operational. They install and assist a company's computer systems, preserve network security, install hardware and software, solve problems, and evaluate system performance to recommend necessary upgrades. Though Associate's degree holders may need more experience than Bachelor degree holders, becoming a network systems administrator is an excellent idea for ambitious and enterprising individuals just starting in technology. The average Network Administrator salary is $66,701 per year or $32.07 per hour.
Systems analyst
Systems analysts work quietly behind the scenes to integrate information technology with clever business solutions. Their job is to make a company's technology setup as efficient, usable, and cost-effective as possible. They frequently specialize in a specific industry, such as finance, where they collaborate closely with the company leaders to take computer system decisions. Daily, they conduct tests and analyze results, study emerging technology, prepare cost-benefit analyses, and implement new systems.
Systems analysts come from a range of backgrounds. More than 14% of currently employed computer systems analysts hold an Associate Degree. The average Systems Analyst salary is $70,221 per year or $33.76 per hour. 
Computer network architect
A Computer Network Architect is a specialized professional whose responsibilities include network design, modeling, security, maintenance, and documentation. They are in charge of maintaining and troubleshooting the company's communications network systems. Their job is to examine and evaluate software to ensure that communication networks operate correctly. A network architect also offers technical advice on networking solutions, product plans, and guidelines. They also work alongside network engineers, network administrators, and other professionals.
There are different education requirements to become a Network Architect. 60% of Network Architects hold a Bachelor's Degree and 18% hold an Associate's Degree. The average Network Architect's salary is $97,123 per year or $46.69 per hour.
Average Salary for IT Associates
An IT with an associate degree will make a rough salary of $64,680 per year, on average, or $31.1 per hour. The top 10 percent make over $103,000; meanwhile, the bottom 10 percent earn less than $40,000 per year. The average Information Technology Associate makes $88,145 with an average hourly pay of $42.38. The average entry-level Information Technology Associate salary is $60,000.
In addition, the highest paying states for Information Technology Associate are Delaware ($94,669), Alaska ($94,430), Connecticut ($94,669), and New York ($94,669). The highest paying cities for Information Technology Associate are Greenwich, CT ($92,371), New York, NY, Jersey City, NJ, Menlo Park, CA, and Washington, DC.
Ultimately, an Associate Degree in Information Technology is a fast and relatively easy pathway to obtain a degree and enter the work market in the technology field. Despite being a two-year program, an associate degree in IT allows you to take on a long list of jobs depending on your interest and skills.