It goes without saying that massive technological advancements have made our world data-driven. In this context, data analytics is thus a pool of great career opportunities. Careers in data analytics are up-and-coming, mainly due to factors such as:
high salaries and high prospects of further increase
a myriad of opportunities for career advancement
lots of employment possibilities
working hours flexibility
What Is Data Analytics?
Data analytics lies in the fields of information technology, statistics, and business. It refers to the process of collecting, organizing, analyzing, and transforming any type of raw data into a piece of comprehensive information, with the ultimate objective of increasing the performance of a business or organization by enabling the latter to make better-informed decisions.
Skills Needed for a Career in Data Analytics
As with any other profession, the data analytics career path necessitates skills and qualifications that you must possess. Generally, a data analyst position would require a bachelor's degree in data analytics. However, data analysts may also come from backgrounds such as economics, business, and even social sciences, provided that the latter undergo certification courses in data analytics first.  
Further on, a bright career in data analytics is preceded by a handful of skills and preparation training in the field and beyond. These kills are generally tech-oriented, and they include:
SQL and NoSQL
Python
Data visualization
SAS
MATLAB
Microsoft Power
Data mining
Data modeling
Project management
Apart from the above mentioned, a successful career in data analytics also necessitates the development of soft skills such as:
Communication
Problem-solving skills
Teamwork
Is Data Analytics a Good Career?
In a world of ever-increasing technological advancements, pursuing a career in data analytics has become very lucrative. This is best demonstrated by the U.S Bureau of Labor Statistics findings, which show that data analyst job positions are expected to increase by 22% from 2020 to 2030, with an average of 96,000 openings per year.
9 Best Data Analytics Careers To Look Out For in 2022
Let's take a look at some of the best data analytics careers you can pursue.
Data Analyst
As their very name suggests, data analysts are responsible for analyzing and interpreting data that is priorly also collected and organized by them. Such collection, organization, and analysis of large amounts of data are done to draw specific business recommendations that enable businesses and organizations to make well-informed decisions.
You can land a data analyst position after completing a bachelor's in fields like data analytics, math, computer science, finance, and statistics. Finally, reliable estimations show that an average salary of a data analyst ranges from $63,313. 
Project Manager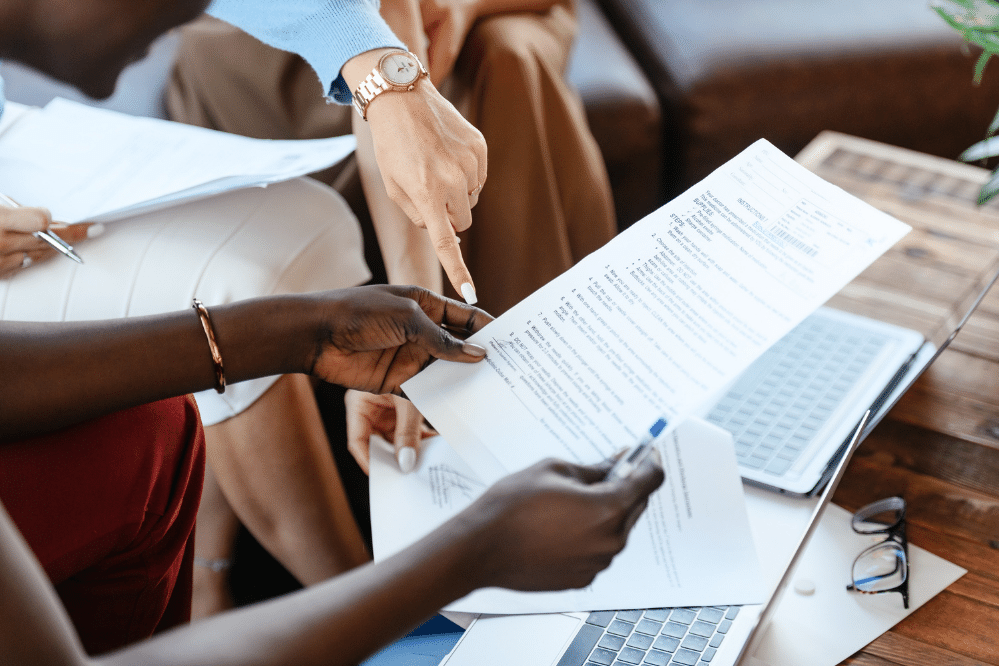 Large corporations often need project managers who have at least basic skills in data analysis, as that allows them to measure the progress, efficiency, and productivity of their teams and projects. A typical average salary of a project manager ranges from $98,180. You can jumpstart your career with our project management certificate. 
Data scientist
Data scientists are randomly assigned to study and examine data, answer questions, and find solutions to data-related technical problems. Data science involves a great deal of coding. As such, data scientists usually come from a computer science background.
Since it is a quite advanced position, it is estimated that around 88% of data scientists are specialized in their profession through a master's degree. Finally, the salary is quite lucrative, with an average of $123,450.
Data Architect
A data architect is another fruitful career choice in data analytics. It encompasses designing the structures that businesses and organizations need to effectively collect, organize, analyze and utilize data. A data architect usually comes from a background in computer science or computer engineering. Their annual average salary varies from $98,860.
Marketing Analyst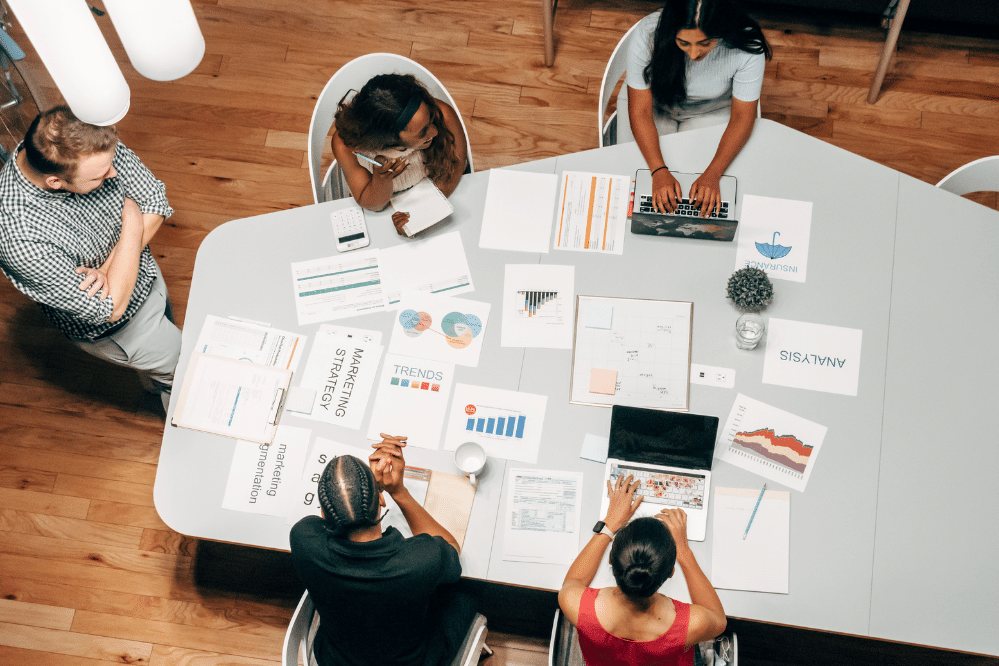 Marketing analysts analyze sets of data to better understand insights for companies. They do this by researching competitors, reviewing marketing campaign results, and gathering data through surveys or website analysis.
Furthermore, a marketing analyst will need to present their data analysis in reports or charts which are understandable by their colleagues and leaders with no technical background. For carrying out such responsibilities, marketing analysts receive an average salary of $58,131.
Interested in pursuing a degree?
Fill out the form and get all admission information you need regarding your chosen program.
This will only take a moment.
Market Research Analyst
A market research analyst is randomly engaged in studying market conditions in order to assess the sale prospects of certain products or services. A career in this field requires solid analytical and math skills.
The latest estimations of the US Bureau of Labor Statistics show that the average annual salary in the field has reached $63,920. At the same time, the same source shows that employment in this category is projected to grow by 22% from 2020 to 2030, which is faster than the average for all occupations.
Machine Learning Engineer
Machine learning engineering is an excellent career opportunity for those interested in programming, as this profession involves a great deal of it. In order to pursue a career in machine learning engineering, you need to graduate in computer science, mathematics, statistics, or similar fields.
A machine learning engineer is on averagely paid $149,801 per year, and this career path is considered to be the best job in the U.S.
Database admin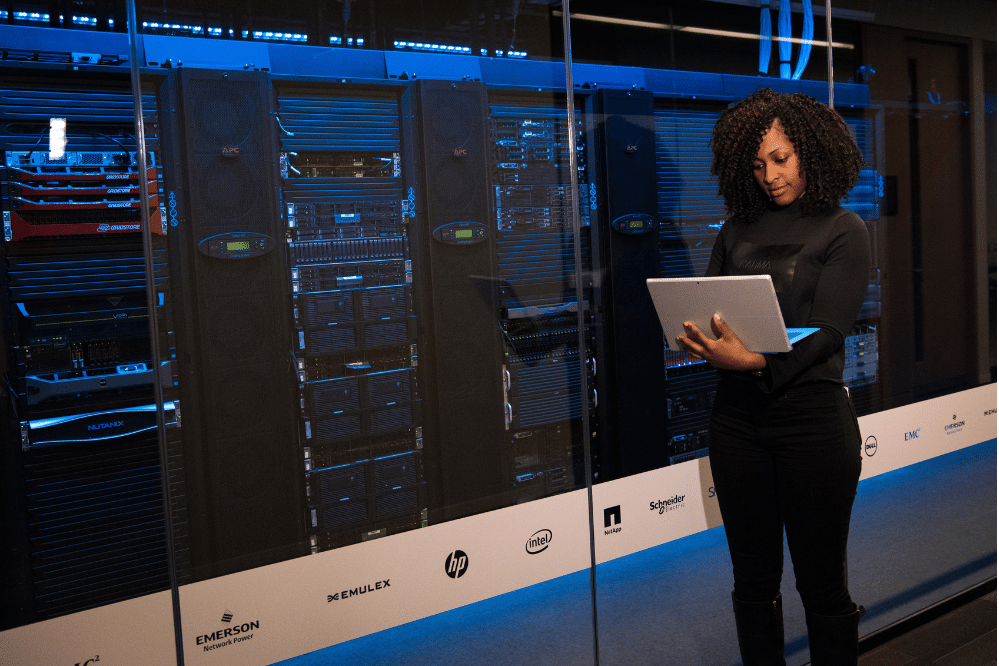 A database admin is tasked with creating and organizing systems that are used to store and secure data. They are usually engaged with large companies that possess large databases, for instance, insurance companies.
As per educational background, a database admin is usually an informatics or computer science graduate. Lastly, but just as importantly, they are paid an average yearly salary of $98,860.
Data Visualization Specialist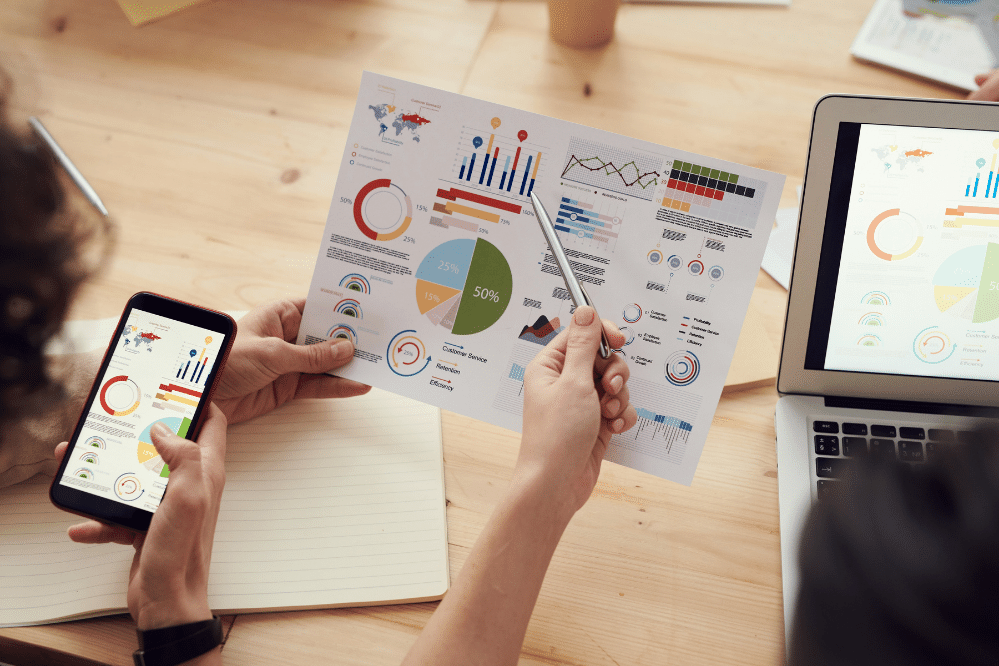 A data visualization specialist usually is the one in charge of presenting vast amounts of data and information in a way that is properly understandable by people with no technical background. These specialists usually utilize charts, graphs, and other types of infographics.
As with the rest of the professions in data analytics, a data visualization specialist will usually belong to a math, statistics, or computer science background. Certainly, they should possess strong analytical skills as well.
Finally, if you choose to pursue a career in data visualization, you can expect an average salary of $77,579.
Final Thoughts
Each of the profiles presented above requires strong analytical skills combined with an educational background in data analytics, statistics, mathematics, or computer science and engineering. In addition, according to the latest statistics, their average salary is also satisfactory.
If you want to pursue a career in data analytics, University of the Potomac offers a great opportunity with a program that covers a wide range of skills and platforms.