Most people think that a university diploma is the ticket to landing a job, however, certificate programs can help you in this direction as well. Without further ado, below we're listing some of the best certificate programs across many industries.
Certificates in Information Technology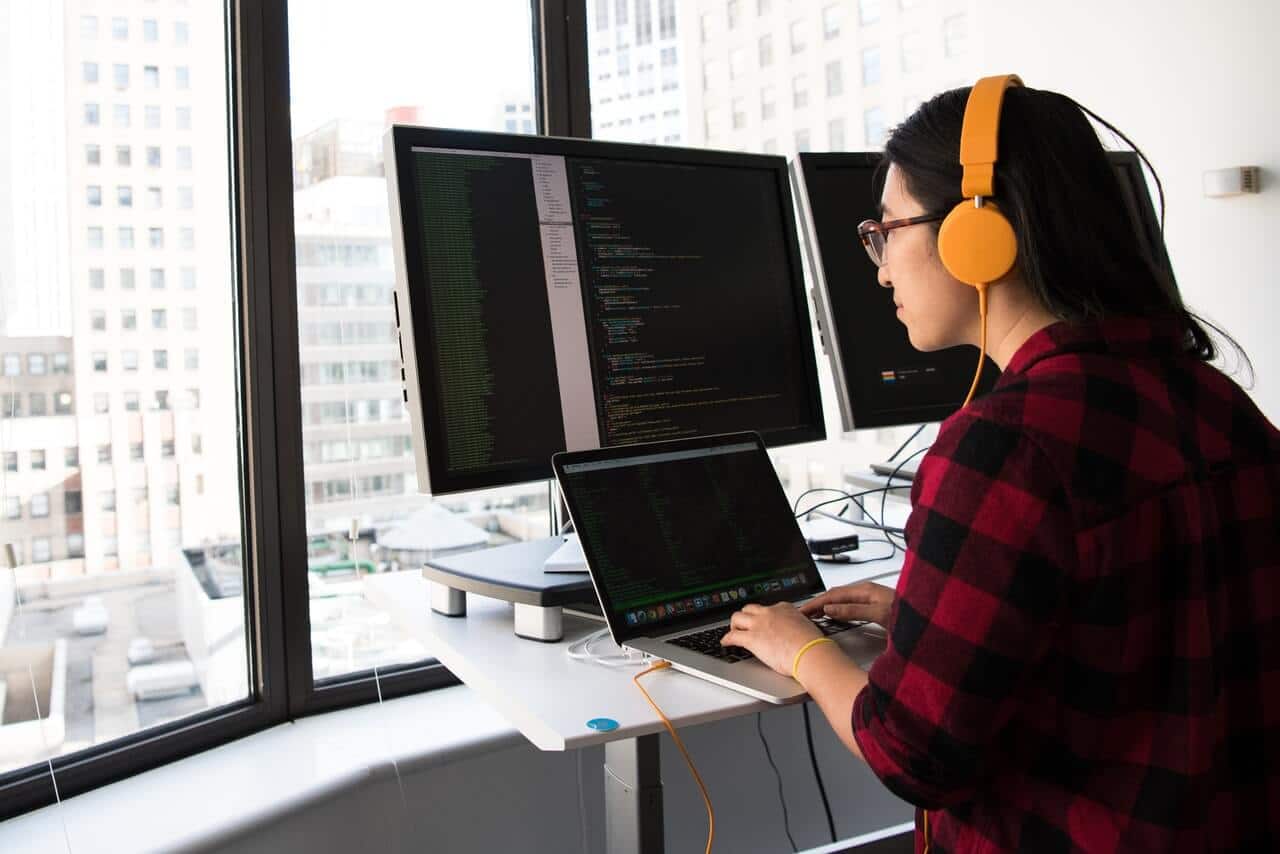 One sure way to advance in your IT career is to get a certificate. There are many certificate programs available to validate your skills and knowledge. We're listing three of them.
1. Information Assurance
The Information Assurance certificate program is a short program provided by the University of the Potomac. An information assurance professional needs to have an exceptional level of knowledge on computer network design and infrastructure. You can get this knowledge by enrolling in this certificate program that the University of the Potomac offers.
Skills you'll gain
Students that earn a certificate in Information Assurance will gain the skills and knowledge that will allow them to put safeguards and quality control into place in order to protect data.
What can you do with an Information Assurance certificate?
The skills students get from this certificate program will guide them towards a technology career pathway that heavily focuses on the protection of information.
2. Certified in Risk and Information Systems Control
Certified in Risk and Information Systems Control (CRISC) is a qualification that ISACA awards to IT professionals who can identify and manage risks through the development, implementation, and maintenance of information systems controls. The candidates who want to apply need to have at least three years of relevant work experience. They'll undergo a rigorous written examination.
Skills you'll gain
With a CRISC certification, you'll get competent in multiple domains like IT risk identification, IT risk assessment, risk response, and mitigation, and risk and control monitoring and reporting.
What can you do with a CRISC certificate?
CRISC certification is one of the most recognized mediums that is used to evaluate the enterprise risk management proficiency of prospective employees. This certificate will open you doors to job positions like:
Risk and Security Managers
IS Managers
Information Control Managers
3. Information Systems Management
Information systems management is an advanced certificate program that is an integral part of IT operations in the business. You can choose to obtain this certificate online or attend classes at all our locations, Falls Church, Virginia, and D.C Washington.
Skills you'll gain
The course offered by the information systems management program will enhance your understanding of managing IT systems in the corporate world.
What can you do with an Information Systems Management certificate?
With an information systems management certificate you might get the chance to advance in your career no matter what position you're currently holding.
Certificates in Healthcare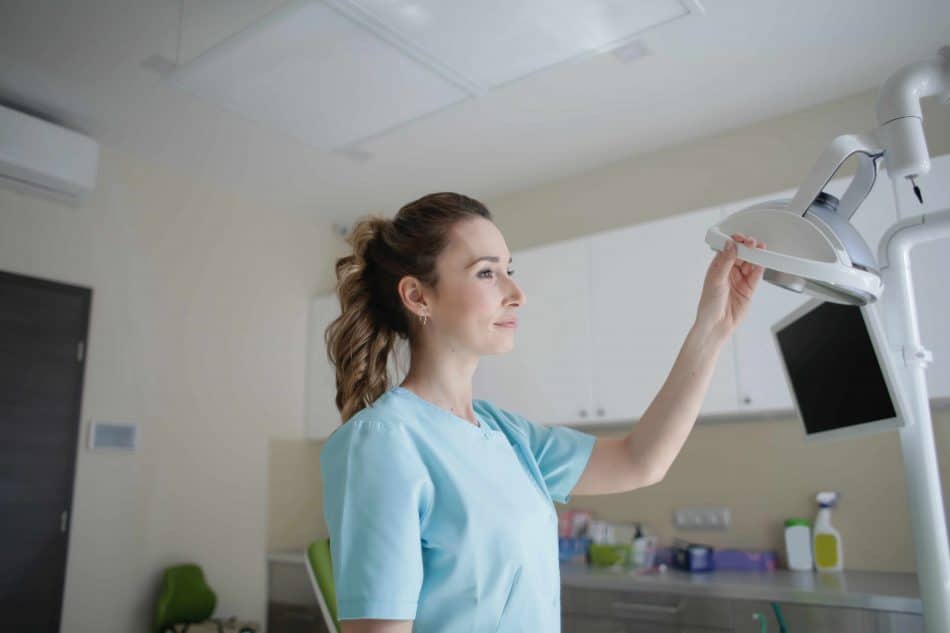 In the healthcare industry, there's a high demand for well-trained individuals to join the workforce. The number of certificates you may choose from is quite high. We've listed three healthcare certificate programs that can open the doors of the healthcare industry for you.
1. Health Systems Management
Health Systems Management certificate program is an advanced program that targets those planning to pursue a career in healthcare. The courses this program offers focus on the general structure of the healthcare systems and the evolution of the healthcare model.
Skills you'll gain
Health System Management certificate will give students the necessary skills needed to manage data storage, transfer, and retrieval in healthcare environments.
What can you do with a Health Systems Management certificate?
With a health system management certificate you can land a job in healthcare or advance from the healthcare job position you currently hold.
2. Cardiac Care Technician Certificate
A cardiac care technician certificate program is awarded to all individuals who have finished a training program to become a certified phlebotomy technician. To be eligible for this certification, you need to have an equivalent of a high school diploma.
Skills you'll gain
A cardiac care technician certificate program will give you the hands-on experience of working closely with doctors and helping them treat heart and vessel diseases, taking images of the heart and blood vessels with invasive and noninvasive procedures like catheterization, balloon angioplasty, and use of ultrasound equipment.
What can you do with a Cardiac Care Technician certificate?
With a cardiac care technician certificate, you can get the chance to work in large hospitals and other healthcare facilities where the need for this type of technician is higher.
3. Medical Records Coder Certificate
Medical records coder certificate program targets all those that want to work in healthcare settings and  want to deal with numbers. This certificate program lasts 8-13 months and after you earn this certificate you'll get to be a part of the healthcare industry.
Skills you'll gain
In the medical records coder certificate program, you'll learn how to translate accurately healthcare services like operations, equipment usage, diagnosis, and many others offered to patients to numerical code. This code then will be used to create a receipt that the patient or the patient's insurance provider will pay.
What can you do with a  Medical Records Coder certificate?
With a medical records coder certificate, you can work in hospitals or other related healthcare facilities as a Medical Billing or Coding Specialist.
Certificates in Business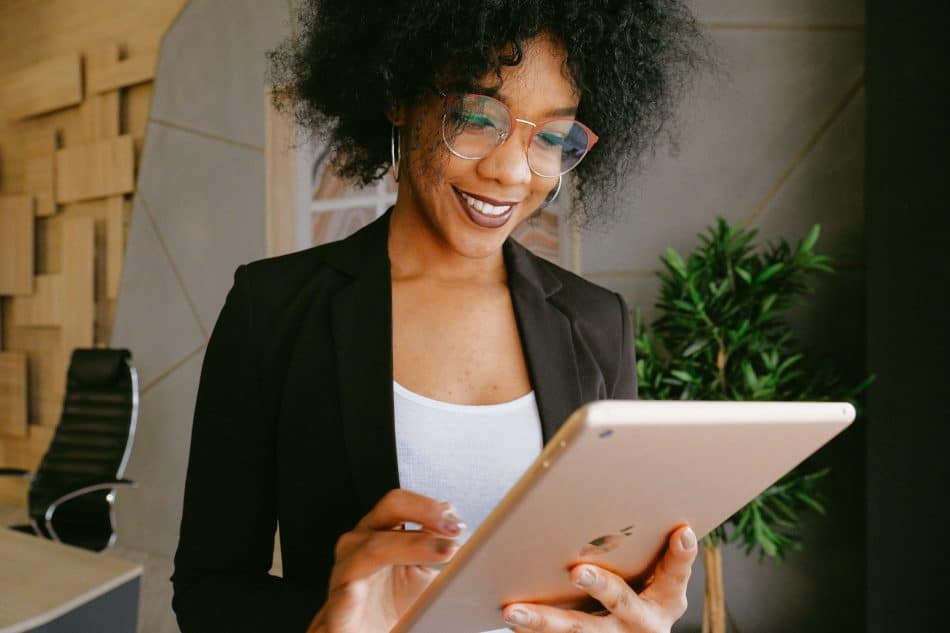 Just like in any other industry, for you to advance in your business career, you need to obtain additional knowledge and training. Certificate programs offered by many educational institutions can help you gain supplemental knowledge and experience.
1. International Business
International Business certificate program is an advanced program designed to provide students with the knowledge and the perspective in the varying aspects of the ever-changing global business environment.
Skills you'll gain
An international business certificate will enhance your understanding of the global economy and its impact on business, while also gaining the skills and tools necessary to work in international business markets.
What can you do with an International Business certificate?
International business certificate programs aren't designed to lead you to particular careers but can help you advance from your entry-level job position regardless of the business field you're working in.
2. Certified Business Analysis Professional (CBAP)
CBAP certificate program is targeted to all individuals interested in analyzing businesses and coming up with solutions to fit their needs.
Skills you'll gain
A certified business analysis professional certificate will broaden your understanding of strategy analysis, solution evaluation, life cycle management, and business analysis planning.
What can you do with a CBAP certificate?
A CBAP certificate might help you advance in your career or get you a pay raise on the current job.  Being a globally recognized certification, it may give your career a global platform.
3. Business Accounting
A business accounting certificate program is an advanced certificate that targets individuals that love working with numbers.
Skills you'll gain
A business accounting certificate will guide you to gain a broad understanding of accounting principles.
What can you do with a Business Accounting certificate?
With the skills you gain from the business accounting certificate program you can further advance in your job.
Certificates in Management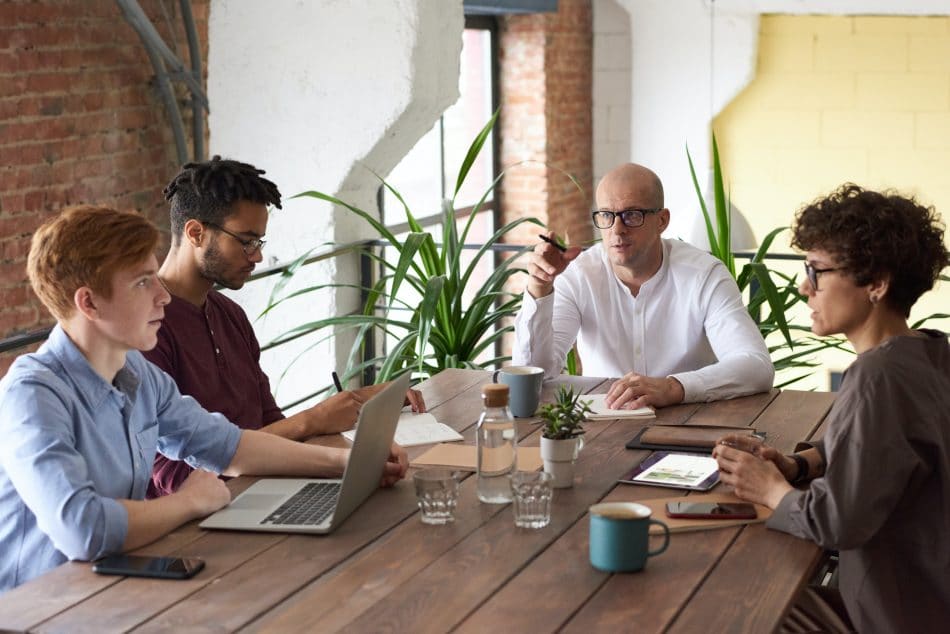 Interested in pursuing a degree?
Fill out the form and get all admission information you need regarding your chosen program.
This will only take a moment.
Working on management or planning to join the workforce in this industry means that you'll need to do additional training in the course of your work. Many certificate programs can offer you this training and the skills you need in different phases of your career.
1. Project Management
The project management certificate program is a management certificate that is offered by the University of the Potomac.
Skills you'll gain
A project management certificate program will help you develop the needed marketing skills to hold positions like office reception and administration, computer applications support, and computer security.
What can you do with a Project Management certificate?
The project management certificate will provide you with vocational skills that will guarantee you an entry-level job in a wide variety of public and private businesses.
2. General Management
General Management certificate program is another management program that the University of the Potomac offers to interested students.
Skills you'll gain
The general management certificate program will help you gain the knowledge and managerial skills needed to be a successful manager.
What can you do with a General Management certificate?
With a general management certification, you can further enhance your career and become a successful manager.
3. Certified Brand Manager
The certificate program to become a certified brand manager is offered by the Association of International Product Marketing and Management.
Skills you'll gain
The Certified Brand Manager program will help you learn to optimize customer relationship management and maximize brand equity and value.
What can you do with a Certified Brand Manager certificate?
With a certified brand manager certificate in your hands, you can easily land a job in the marketing field as this certificate is a differentiator.
How Long It Takes to Claim a Certification
When it comes to the time it takes to earn a certificate, there is no clear-cut answer. It all depends on the program you choose and what it offers. In some programs, you can earn a certificate in only six months, whereas in others, it will take up to two years to finish.
The certification programs in Information Technology are provided both on campus and online here at the  University of the Potomac. The estimated time it takes to claim a certificate will depend on the type of Information Technology program you choose.
Getting a certificate in Health Care is similar to getting a certificate in Information Technology regarding the estimated time it takes to complete. Typically, the estimated time to complete such certification is shorter than a full undergraduate degree. While each certificate varies in length, most of the time, you should be able to claim your certificate in a few weeks or up to eighteen months.
The completion time for a certificate in Business again depends on your chosen program. Most of the certificates are not time-consuming. For example, a Business Accounting certificate can take several months to over a year.
As it was the case with other types of certificates, claiming a certificate in Management will depend on the kind of program you are interested in pursuing.
High-Paying Jobs that Require (or Recommend) a Certificate
Certificates come with certain advantages, and earning one benefits you significantly not only in advancing professionally by making you a better-qualified candidate in the eyes of future employers but also provides you with more job options you can choose from. In fact, there are quite many jobs that require or recommend a certificate.
Moreover, the good news is that these jobs pay you relatively high salaries. Number one on the list of high-paying jobs you can get that require a certificate is a web developer. According to BLS, the median annual salary for web developers is $77,200.
Next on the list is the construction and building inspector. BLS states that the median annual salary for construction and building inspector is $61,640.
If web developer and construction and building inspector are not something you enjoy, the list of high-paying jobs you can pursue is quite high. And, if you are still unsure whether getting a certificate will open doors to more career opportunities, then keep reading to find out if you can get a job in your preferred industry with a certificate.
Other high-paying jobs that require you to have a certificate include:
There you have them, top certificate programs to kick off or boost your career. We tried to gather some of the top-notch certificate programs in several different job fields. In case you have any questions regarding the certificate programs the University of the Potomac offers, you can always reach out to the university representatives.