Choosing a good college is one of your most important decisions. This period of time and the college we attend have a long-term impact on our professional and personal lives. On that note, most students should carefully look into colleges rather than choosing random ones. The right college for you will provide outstanding job opportunities matching your skills and expertise.
With so many options available, it isn't easy to decide on a college. Luckily for you, we have created this article to guide you on how to find the right college.
How to Find the Right College
Considering the importance of this decision, you should think very carefully. Although the process may seem complex, it doesn't have to be overwhelming. In order to make it easier for you, we have compiled a list of steps that will assist you in your decision-making process.
Make a preliminary list
Before doing anything else, prepare a list of colleges that interest you. This list may include local and out-of-state public and private schools. It is advisable to do the listing with the help of your parents or someone you trust, such as your school guidance counselor.
Before making a final decision, think about various experiences and outcomes. Do not limit your list to five or six; try as many as possible, making sure each offers majors relevant to your interests and professional goals. You can always narrow it down when considering other factors that we will discuss later on.
Visit colleges or research online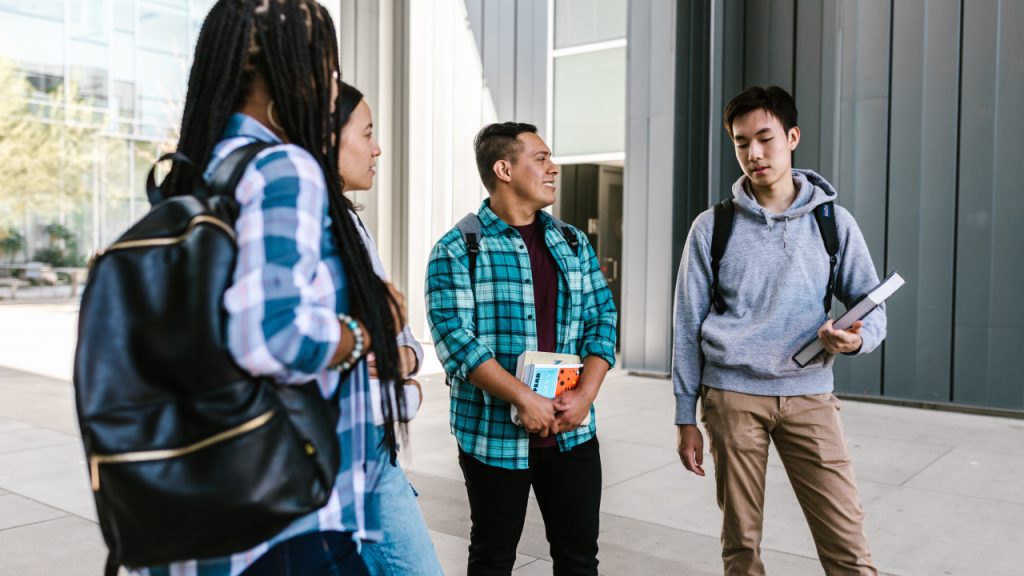 Choosing the best college will affect your college experience and everything that follows. Making such a significant decision without first visiting the campus is like rolling the dice and hoping for the best. So, if at all possible, visit a college before applying.
When you visit, you have the opportunity to form your own opinions based on firsthand observations. This will allow you to make a more informed decision about whether it is right for you. You can also get the honest truth from current students during a campus visit.
Meeting current students is another way to get a feeling of campus culture because they can provide information on social activities and classroom experiences for specific majors. However, considering travel costs, a campus tour can be costly. If that's a problem, take a virtual campus tour and contact college officials or students with any follow-up questions.
Identify pros and cons of each
After you've completed the preceding steps, sit down with a trusted advisor to weigh the pros and cons of each college and determine which one best meets your criteria.
Gathering as much information as possible about your target schools can help you better prepare to choose your college and find the best fit for you.
Apply
Applying to several colleges is beneficial if you intend on attending a highly selective college and are willing to invest the money and effort required for additional applications. On the other hand, you might not be able to find a lot of colleges that meet your demands if you have specific college requirements.
Ultimately, we advise you to apply to seven to ten institutions but avoid applying to any that you won't be excited to attend.
Factors to Consider When Choosing a College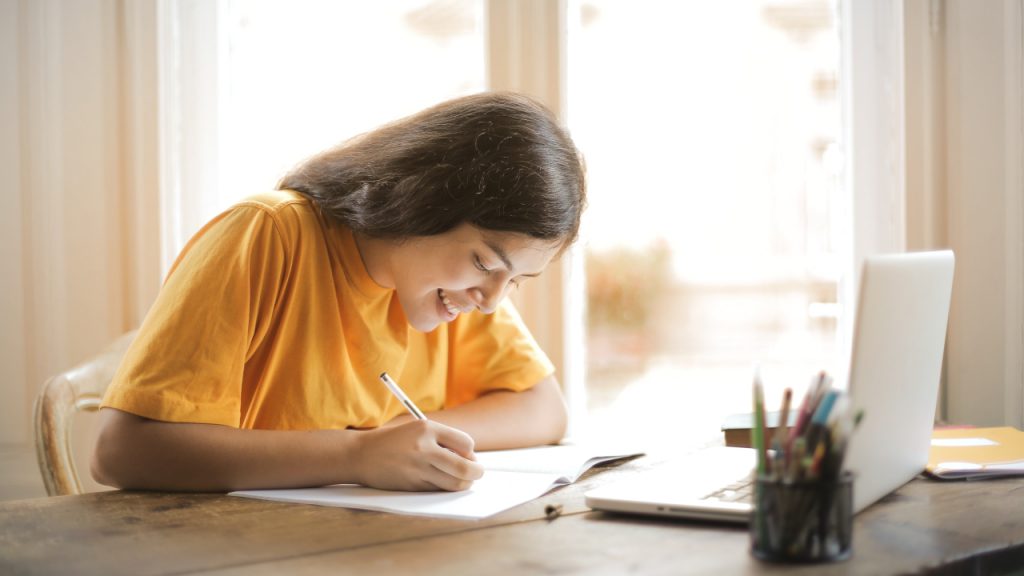 The search for a college might be overwhelming. It involves getting on the road at an absurdly early hour, viewing campuses with overly enthusiastic tour guides, asking a lot of questions, and attempting to digest the voluminous information about each school. Even so, there is an incredible sense of joy when you can confidently choose the college that will serve as your new home after all the miles traveled.
The decision of which college to attend is a tough one. While each student has unique needs and interests, everyone should consider the following factors while making a choice.
Location
The location heavily influences your college experience—the state, the size of the city, and the local community all impact your academic years. For example, an urban university may provide more options for big business or larger non-profit internships. In contrast, a school in a smaller town may have a larger campus and more on-campus activities and opportunities. Such considerations are critical when considering the college of your dreams.
If you choose your home state, you can also save money on travel because car rides are usually less expensive than flights. Consider whether you want to live in the country, the city, or somewhere in between.
Majors available
If you already know what academic path you want to take, make sure that any institution you're considering has a major that fits into that path. For example, students who know they want to study art history should not consider colleges that do not offer this degree, obviously.
On the other hand, students who are still undecided about their academic ambitions may wish to explore enrolling in an institution that offers a diverse range of majors.
Quality
Before selecting a college, look at "best college" rankings to get a feel of its overall academic excellence and reputation. Next, confirm that the college is accredited. Then, check to learn if specific academic departments are accredited in their discipline. For example, if you want to pursue a business administration degree, you should look for a college that a relevant professional organization has accredited.
Interested in pursuing a degree?
Fill out the form and get all admission information you need regarding your chosen program.
This will only take a moment.
Environment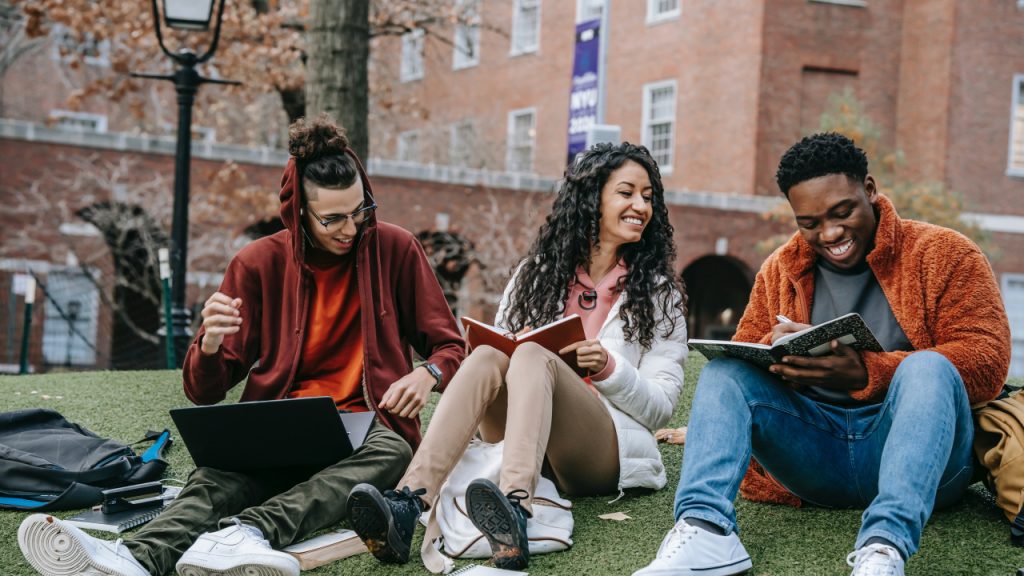 The college environment significantly impacts your educational and psychological growth. The general atmosphere and school spirit will set the tone for your journey. Consider asking about the number of students residing on campus and what a typical weekend feels like there. These questions can help you get a better understanding of the college experience. Because each school has its style, inquiring about the residence halls or first-year programs will give you a decent idea of the level of student involvement.
Cost
Don't make assumptions. Discuss how much you and your family can afford, who will contribute, and how much. If you have a clear idea of your family's accessible resources, you will have it easier to decide. If you have your heart set on a college that is more expensive than you can easily afford, reconsider before committing to attend. Graduating with a load of student debt can have significant long-term consequences.
Size
The college experience at a small college with no more than 5,000 students is not for everyone. The biggest advantage of small colleges is that the small circle allows students to build strong relationships with their professors. Students who want a strong feeling of community, appreciate creating close relationships in the classroom and seek hands-on learning should come here.
Larger universities, on the other hand, offer a distinct type of experience to college students. Check out large-sized institutions if you envision yourself at a school with a large community, a wide variety of activities and events, and a wide variety of study options, and don't mind a crowded classroom!
Resources
When starting college, many students feel homesickness and other emotional issues, so it's a good idea to verify the availability of counseling services and health and wellness programs ahead of time.
Finally, your preferred college should include a variety of career services to assist you in obtaining internships, networking with possible employers, and creating attractive resumes and cover letters.
Wrapping Up
We recommend searching for as many colleges as possible that meet your specific needs and preferences, then narrowing the list down as needed will help you on the journey to decide on a college.
You tend to stand higher and straighter when you know you're on the right track to a prosperous future. Essentially, you will be more confident at each stage as a result of taking the appropriate first step toward a profitable future.
Choosing the right college, rather than a random one, is thus essential.