It's quite often that people know exactly what they're going to be majoring in as they've had a passion for it since they can remember. You, too, are one of them. You've always been interested in computers, how they work, what's inside of them, you've wanted to know it all. You also plan to be making a living by operating on them.
There's just one tiny little problem. There are a few potential degrees that tackle computers, but you don't know which one to choose, whether computer science or computer engineering degree is your call. Well, you're going to find out in just a bit as we're going to help you come up with a final decision.
Roles & Responsibilities
When comparing two fields that seem similar to many people, we start by comparing some of the jobs that people who work in those fields do. So, here we're going to be showing the job responsibilities of the computer scientist and the computer engineer.
What does a computer scientist do?
It can be said that a computer scientist puts on multiple hats during their job. Most importantly, they grasp the theoretical aspects of working with computers and technology. They use their knowledge of how the technology handles information and apply it to the computer programs they build.
Usually, computer scientists are hired by software development companies, research companies, social media companies, manufacturers, government, and many others, where they contemplate how they can design software that addresses questions about the nature of the computation, how data is processed, stored and communicated by computing devices. Some of the specific job duties of a computer scientist include:
Researching about data structure and algorithms, database theory, computer graphics, computer vision, and many other areas.
Improving the performance of existing software and computer systems
Generating new products and solving computing issues
Working with members of departments like programming, IT, and a group of mechanical, electrical, or software engineers to research solutions about the problems their product could have
Studying and experimenting in fields like robotics, artificial intelligence, and virtual reality
Developing new computing techniques
What does a computer engineer do?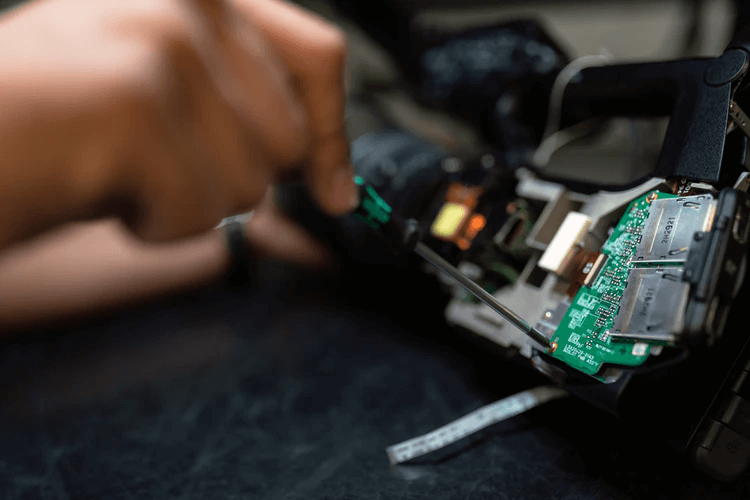 Computer engineering is an umbrella term for three branches of engineering: hardware, software, and network. So when the question of what does a computer engineer do is raised, you don't get a single answer; you get three:
Hardware engineers design and maintain products in their physical form
Software engineers work with software development, computer programming, and smartphone applications
Network engineers design and maintain networking systems
However, since we're not focusing on a particular branch of computer engineering, we're providing some general job duties of a computer engineer:
Researching computer hardware and software
Designing and testing computer hardware elements like processors, circuit boards, routers, and others
Writing and assessing software programs for mobile devices and computers
Managing operating systems
Creating software programs that support a variety of products and services
Designing and testing robots
Job Outlook & Salaries
Now, let's get this comparison going by turning to the job prospects and the wage the two fields provide for those that see themselves joining the workforce of one of them.
Computer science job outlook
Without any doubt, the technology industry is thriving. Well, lucky for the people that have in mind to work with something related to technology, the numbers show that this thriving isn't going to stop until at least in the next decade. According to the Bureau of Labor Statistics, employment in the computer science field is expected to increase by 15% from 2019 to 2029, a higher growth percentage than average.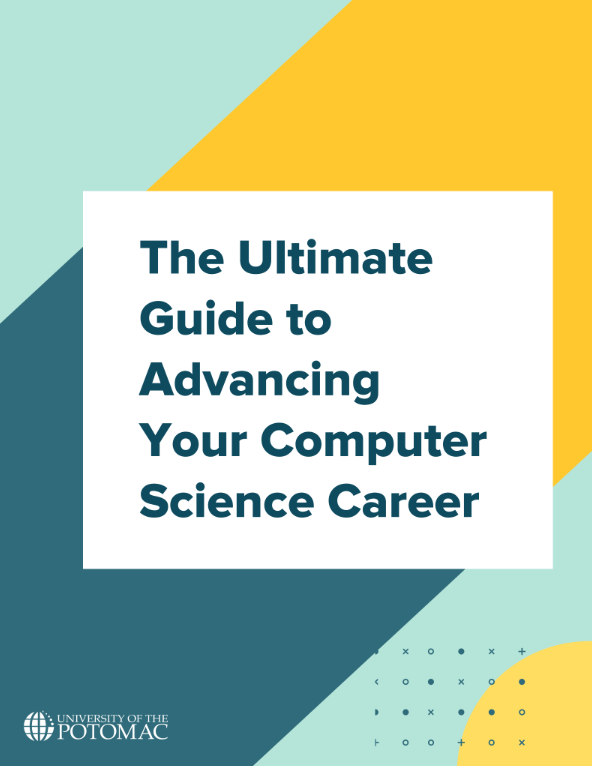 Download Our Free Guide to Advancing Your Computer Science Career
Learn everything about computer science and its impact on the world, why you should pursue a career in it, and how you can do that, including the opportunities here at UOTP.




Computer engineering job outlook
While the job prospects for engineering occupations were projected to grow by 4% from 2014-2024, this doesn't seem to apply to computer engineering. Just as the Bureau of Labor Statistics states, computer engineers' employment is projected to grow by 2% from 2019 to 2029, a slower growth rate than the average.
Computer science vs computer engineering salary
When it comes to salaries, it seems like they aren't that much different. The salary for both computer scientists and computer engineers is pretty attractive for prospective professionals. The median annual salary for computer scientists was $122,840 per year in 2019. Whereas the median annual salary for computer engineers was $117,220 per year.
So, even though computer scientists out-earn computer engineers, the salary gulf between the two disciplines isn't particularly wide, and this balance may shift in the future.
Entry-level salary
Entry-level computer engineers earn less than $44,000 per year, whereas computer scientists can earn $65,000 or more right out of school.
Salary with experience
A mid-career computer scientist earns an average of nearly $99,874 a year. Meanwhile, a computer engineer with the same years of experience earns around $97,449, according to Payscale.
Education
Another great factor that one should consider when being between two choices is the education requirements to enter that specific field. So, without further ado, let's take a look at computer science and computer engineering education requirements.
Computer science education requirements
Like in any other field, you will need to fulfill a few educational requirements to land a job in computer science. However, it all depends on the kind of job you're eyeing. For some, a Bachelor's degree in Computer Science is more than enough, whereas some jobs might require a higher level of education like a master's degree. If we do some quick calculations, it will take from four (for a bachelor's degree) to six years (a bachelor's degree plus the master's degree) to finally join the computer science field.
Interested in pursuing a degree?
Fill out the form and get all admission information you need regarding your chosen program.
This will only take a moment.
Computer engineering education requirements
As for the computer engineering field, a bachelor's degree is usually the minimum education level required. The potential employee should have earned a bachelor's degree in computer engineering, computer science, computer programming, or a similar computer-related field.
Specializations
Getting a degree in computer science and computer engineering might be the goal for some. However, getting a general degree in one of these fields isn't the only option. You can also choose among different subdisciplines that are offered under the umbrella of these programs. Luckily, there are subdisciplines to choose from for both of these fields that can help you narrow down your study focus.
Computer science specializations
Computer and Network Security
Human-Computer Interaction
Computer engineering specializations
Computer and Network Security
Are Computer Science & Computer Engineering the Same Thing?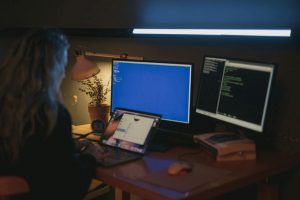 There is some kind of confusion present when it comes to computer science and computer engineering. Not knowing what that source of confusion is, we can't but assume that the noun computer being used at the beginning of each field name has something to do with it.
While they aren't the same exact thing, they sure do have a kind of connection. Both of these fields work alongside each other to create the computer devices we use daily.
To summarize what we already tackled above, computer science is the field that focuses on the technological aspect. In other words, it deals with programming and designing good algorithms. In comparison, computer engineering is all about bringing the best computers and computer elements.
Now that you've reached the end of this article, is your head now any clearer? Do you feel like you've found the right major for you to study and eventually join the field professionally? If yes, then the University of the Potomac offers the computer science program at the bachelor and master level at all its campuses. We hope we'll be seeing you on one of our campuses soon.