If you are passionate about Information Technology (IT), cybersecurity, among other fields, has shown to be a very in-demand industry. There are plenty of job prospects for cybersecurity analysts, provided that they are knowledgeable and well prepared on the field. Pursuing a career as a cyber security analyst can be the best step for your future.
So, if you are considering this career path, further you can read more about how to kickstart your career as a cybersecurity analyst, from academic preparation, certification, skills, to information on the average salary and specialized jobs in the industry.
How to Become a Cyber Security Analyst
If you are planning to start a career in cybersecurity or are considering switching from another field, you must be aware that there are a set of requirements that you must fulfill to prepare yourself for such a role. Below are some steps you can follow to kickstart your journey toward a career as a cyber security analyst:
1. Do your research
Because cyber security is such a broad field, and the position of cyber security analyst can include many other similar career paths, you should begin your journey by thoroughly researching the market and the opportunities each post offers. Once you are well acquainted with your choices, you can position yourself correctly in the path you want to follow. From job market demands to the best universities offering programs for your chosen role, it is best to be well informed and plan your next move in advance.
2. Learn the fundamentals of cyber security
Cybersecurity is an in-demand and demanding field. Therefore, you will need to be well prepared and knowledgeable regarding cyber security's theoretical and practical aspects. When learning about cyber security, the best course of action is to prepare yourself through an academic degree and useful certification programs.
Academic Preparation
Something to consider beforehand is that, while there are very promising job prospects in cybersecurity, due to the high demand which attracts employees, one can expect it will soon become a competitive field in which employers will be in search of qualified and knowledgeable candidates for these positions.
Usually, employers are on the lookout for candidates with a bachelor's degree as a minimum requirement, while some may also seek candidates with a master's degree. Typical undergraduate and graduate degrees that appear on a cybersecurity analyst's CV include Computer Science degrees, Cybersecurity, Information Security, Information Technology, Engineering, or other similar fields.
Certifications
Apart from preparation through a university degree, there are numerous certifications you can get depending on the specific skills you intend to boost and improve. Forbes lists Global Knowledge certifications such as:
(ISC)2: CISSP-ISSMP – Information Systems Security Management Professional
ISACA: CISM – Certified Information Security Manager
AWS Certified Security – Specialty
Other certifications generally required in the field include:
3. Apply for cybersecurity jobs or internships
They say that experience is the best teacher. After you complete your studies and further develop your skill set through certifications, you can begin to apply for internships in the field or even entry-level jobs. With time and practice, thanks to your duties and responsibilities, you will further improve yourself professionally and quickly climb the career ladder to become a proper cybersecurity analyst.
Nowadays, it is easier than ever to browse online for positions in the cybersecurity field or any other. Go through sites dedicated to career advancement, such as LinkedIn, Indeed, and Glassdoor, and see what you would be fit for.
4. Network
Lastly, on your road toward becoming a cyber security analyst, you must surround yourself with people who can help you reach your goals. Undoubtedly, the merits of your success will always be your own. Still, you will find that it is much easier to land jobs or pursue new clients when you have other professionals supporting you, keeping you informed about good career opportunities, and vouching for your skills as a cyber security analyst.
Although you will begin to gain networking links as soon as you start your academic journey in the cybersecurity field, you must not stop there. Join seminars, go to alumni meetings, seek out professionals for advice- never stop broadening your circle of people who can help you grow professionally.
Why Consider a Career in Cyber Security?
The ever-growing expansion of technology use has noticeably increased workforce demand along with it. The COVID-19 outbreak has further strengthened technology use worldwide, with many companies and various institutions transitioning to an online-based work environment. With that in mind, it's to no surprise that Glassdor's annual 50 Best Jobs list is dominated by jobs with various roles in information technology.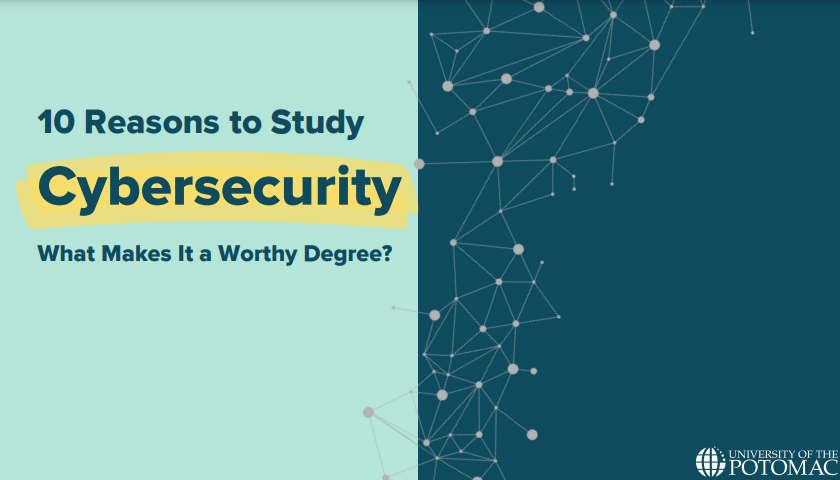 10 Reasons to Study Cybersecurity: What Makes It a Worthy Degree?
Cyber security's relevance and the demand for security analysts are of no exception. Worldwide, cybersecurity is compromised each day, with record numbers of security breaches each year. Data from a 2020 Cyber Security Report indicates that 27% of all organizations globally were impacted by cyber-attacks that involved mobile devices alone. Therefore, if you are considering a career as a cybersecurity analyst, the timing has never been better. In fact, globally conducted reports show that the global cybersecurity market is even expected to grow at an annual rate of 10.0% from 2020 to 2027 and reach USD 326.36 billion by 2027.
Skills for Cyber Security Analysts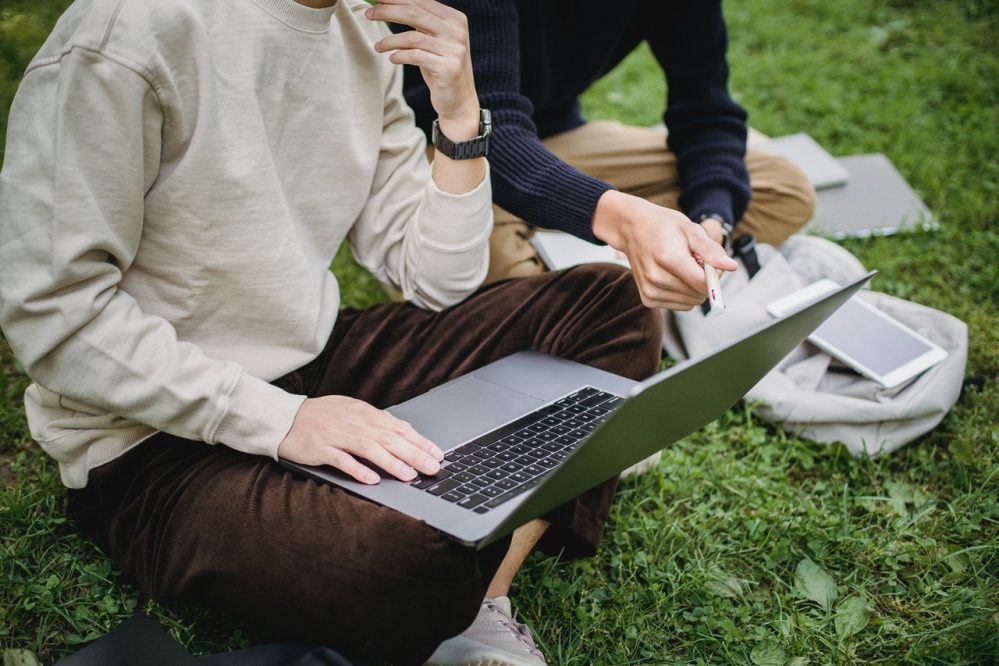 The cybersecurity industry is quite broad, and consequently so is the typical skill set of a security analyst. The general job description of a cybersecurity analyst requires the protection of IT infrastructure, which then branches out to different components that consist of hardware, software, networking components, operating systems, and data storage.
As an analyst thus, you are expected to be acquainted with these components of the IT infrastructure and furthermore have other soft skills that will make working with an IT team more efficient. Below is a list of skills that you should work to improve if you want to become a cyber security analyst:
Interested in pursuing a degree?
Fill out the form and get all admission information you need regarding your chosen program.
This will only take a moment.
Have base level programming knowledge in C, C++, JavaScript, Python, PHP, and SQL.
Scripting
Skills in using intrusion detection software
Incident response skills
Knowledge of operating systems
Analytical skills
Communication skills
Risk management
Critical thinking
Networking skills
Cyber Security Analyst Job and Similar Career Paths
So, what exactly can you expect to do as a cybersecurity analyst? Your job duties will involve protecting the IT infrastructure through detecting possible vulnerabilities and recommending solutions. These solutions call for investigating the tools and measures that you need to utilize in order to analyze damage or potential damage to the data or infrastructure. But, analysts may also assist in creating, implementing, or managing solutions, therefore an educational and professional background in cybersecurity is a pathway to multiple roles in information and cybersecurity. A degree in Cybersecurity equips you with the right qualifications needed for other various jobs such as:
designs secure network solutions to defend against cyber-attacks and threats
is in charge of setting the vision and designing the major components of cybersecurity systems
manages and administers the security system on the organization level
Security Software Developer
is in charge of developing security software, along with tools for detecting and monitoring potential intrusions or breaches
Chief Information Security Officer
is a senior-level manager position, in charge of the entire staff of security professionals
Cryptologist/Cryptographer
responsible for securing systems by creating algorithms and ciphers for data encryption.
Specialized Roles in Cyber Security Jobs
Larger companies and organizations are often at bigger risk of security and data breaches, as well as their losses are far larger in monetary value. Just in 2016, the U.S. Council of Economic Advisers estimated that malicious cyber activity cost the U.S. economy between $57 billion and $109 billion. Consequently, companies are expanding their security teams in order to invest in the protection of their data and systems. As a result, jobs in the field of Cybersecurity may involve even more specialized tasks. Some of them include:
Intrusion Detection Specialists
Incident Responders in Computer Security
Virus Technicians
Vulnerability Assessor Analysts
Source Code Auditors
Penetration Testers.
Cyber Security Analyst Salary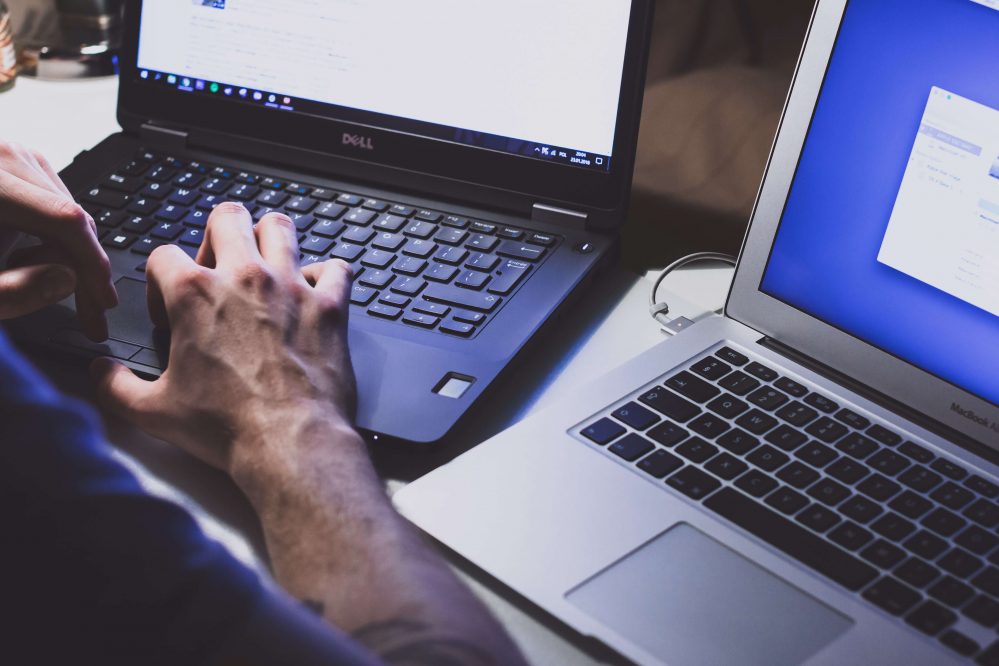 The rapid growth of the industry and the constant demand for cybersecurity analysts, among other roles in Information Technology, are one of the many reasons that make this job highly rated in terms of job satisfaction. This rating is evaluated based on several aspects that go into consideration when choosing a career path such as general interest, curiosity, growth prospect, and just as importantly: salary.
There are, however, factors you should consider when making inquiries into the average cybersecurity analyst salary. The expected salary may vary depending on qualifications, professional experience, location, and workload. According to the U.S. Bureau Of Labor Statistics, the median salary for Information Security Analysts is $99,730 per year. The lower 10th percentile salary was $57,810, which are typically entry-level positions, while the 90th percentile made up to $158,860.
Cybersecurity analyst jobs are demanding but also in demand. Overall, it is considered a high-ranking job in many aspects, so if you are interested in following this career path, make sure to take into account the preparation that goes into it and consider researching a bit more extensively on the possibilities. However, if you are passionate and dedicated, this job allows for considerably fast advances in seniority levels, among its many other advantages.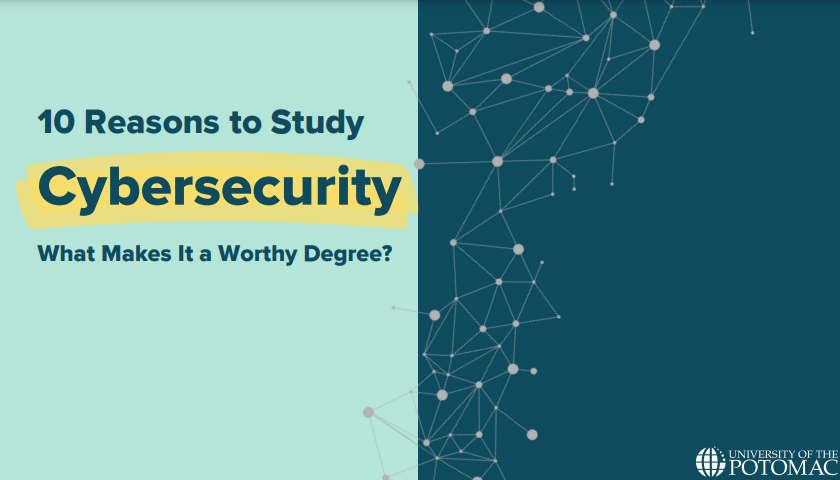 10 Reasons to Study Cybersecurity: What Makes It a Worthy Degree?