More often than we would like, we hear huge corporations having trouble with data breaching, which happens due to a lack of proper security systems. As these companies turn to online business more and more each day, cybersecurity professionals are in-demand. Its job prospects should be among the reasons why you should consider studying this field, but that's not all. Read on to find out the benefits of getting a Cybersecurity Degree, the types of programs, the salary prospects, and more.
What is a Cybersecurity Degree?
Before jumping on to relevant details that characterize a career in Cybersecurity, let's first clarify what a Cybersecurity degree really is!
A cybersecurity degree provides students with sufficient knowledge, both theoretical and practical to protect companies from cyberattacks. Through your journey towards a degree of this sort, you will learn to defend networks and computer operating systems from data breaching threads that may cause major harm to businesses.
What Is a Cybersecurity Professional?
According to Cisco, Cybersecurity Specialists have a fundamental role when it comes down to securing information systems. Their key responsibilities involve (but are not limited to) monitoring, detecting, investigating, analyzing, and responding to security events, protecting systems from cybersecurity risks, threats, and vulnerabilities.
Now, let's get into other details of a career in cybersecurity.
Why You Should Study Cybersecurity
Here are four out of many reasons you should study Cybersecurity.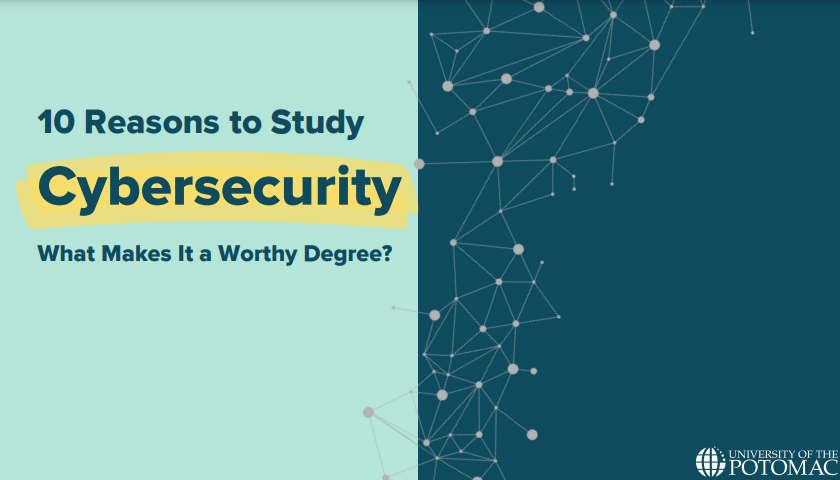 10 Reasons to Study Cybersecurity: What Makes It a Worthy Degree?
1. High demand
We mean it when we say that cybersecurity professionals are in extremely high demand. And this will certainly be the case for a long time, considering that we're only getting started with this major technology shift accompanied by huge innovations. Thus, the risks that may evolve along with the rise of technology are countless, which means more work for cybersecurity specialists, analysts, and consultants.
2. Good salary, steady job growth
With this current demand, you can rest assured that your income will be compiled of high figures and that this field will be offering you plenty of opportunities for job growth or excellent career benefits.
3. Practical learning
To add more to this list of pros, we just want to let you know that if you decide to study cybersecurity, all of your learning will be mostly practical. You will get to immediately apply the knowledge you earn, as there is no other way to become a specialist in this field if not practically.
4. Potential for self-growth
With cyber-attacks getting smarter every day, on your career as a cybersecurity professional, you'll be challenged with different cases solving which will enrich your knowledge and skills. There's always some new skill to learn in the world of cybersecurity, and that's what keeps the adrenaline flowing for people in this field.
Types of Cybersecurity Degree Programs
If you've decided to study cybersecurity, you can choose from different types of programs. There are certain levels or programs related to cybersecurity degrees which you can follow in order to develop your expertise further. We have listed below some of the available programs that can be a head start of your career in cybersecurity.
Certificate in  Cybersecurity
A Cybersecurity Certificate is a one-year program with approximately 12-18 credit hours, which is focused on practical cybersecurity knowledge and skills. This certification program is an academic qualification offered by many universities and colleges.
Duration: 1 year
Requirements:
A bachelor's degree in a related field,
Work experience,
Filed application,
Fees;
Courses:
Database Management,
Security Administration,
Cybersecurity and Risk Management,
Network Systems & Security,
Operational Security,
Digital Forensics,
Cyber Law
Diplomas in the field of cybersecurity are available in different professional and technical subjects. You will notice that the length of these educational programs is intermediate, taking longer than most certificates but less time than most traditional degree programs.
These diplomas are designed to prepare students for both entry-level jobs as well as career advancement, and they are usually focused on increasing practical job-related skills.
Duration: 10 months – 1 year
Requirements:
A bachelor's degree in a related field,
Work experience,
Official transcripts,
Filed application,
Fees – requirements may vary depending on the university/organization program;
Courses:
Security basics,
Networks basics and defense,
Identity and Access Management,
Cryptography,
System administration,
Programming,
Web security,
Project management:
Associate's Degree in Cybersecurity
An Associate of Science in Cybersecurity will equip learners with the technical skills they need to start off their careers as cybersecurity professionals in a number of areas, including cybercrime, cyberwarfare, cyberlaw, biometrics, cryptography, digital forensics, homeland security.
An associate degree could be the best choice you can make, specifically if you're looking for a stepping stone to a bachelor's degree or if you are already employed in the IT sector, and you are seeking an additional security qualification.
Duration: 2 years
Requirements:
High school diploma or the equivalent,
Excellent grades in high school mathematics,
Calculus,
Statistics and science,
Proficiency in English (international students could be asked to take a TOEFL)
Courses:
An AS in Cybersecurity can cover a broad range of security concepts; however, core program areas are:
Operating systems administration (e.g., Linux, Windows, etc.),
Networking technologies,
Key cybersecurity concepts (e.g., security administration, intrusion detection, security policy, etc).
Bachelor's Degree in Cybersecurity
Earning a bachelor's degree in Cybersecurity and Policy helps individuals get qualified and be at an advantage when applying for jobs. There are various courses covering exciting topics through which you have to go during your studies. We have listed some sample courses below, although the curriculum may differ from one university to another.
Duration: 4 years
Requirements:
High school diploma or the equivalent,
Excellent grades in high school mathematics,
Calculus,
Statistics and science,
Proficiency in English (international students could be asked to take a TOEFL)
Courses:
Disaster Recovery/Business Continuity,
Risk Management,
Cryptography,
Information Assurance,
Artificial Intelligence,
Systems Analysis and Design,
Computer Architecture,
Website Administration,
Windows Operating
Systems and Administration,
Ethics, etc;
Master's Degree in Cybersecurity
A master's degree in Cybersecurity is the most suitable option there is if you are aiming for those top-level positions and highly prospective salaries. The truth is that a lot of cybersecurity specialists start working with basic certifications or bachelor degrees. So whether you need an MSIT degree with a concentration in Cybersecurity or not, totally depends on your level of ambitions. However, if you do want to stand out from other applicants, an MSIT is recommended.
Duration: 1-3 Years
Requirements:
Bachelor's degree,
Strong GPA –3.0 or higher,
1-2 years of calculus,
Math courses beyond calculus,
Computer science courses,
Official transcripts;
Courses:
Network Security,
Application Security,
Systems Security,
Software Engineering,
E-Commerce Security,
Information Security Strategy and Policy,
Security Governance and Compliance,
Information Security Management,
Cyber Ethics,
Privacy and Legal Issues, etc.;
Getting an Online Cybersecurity Degree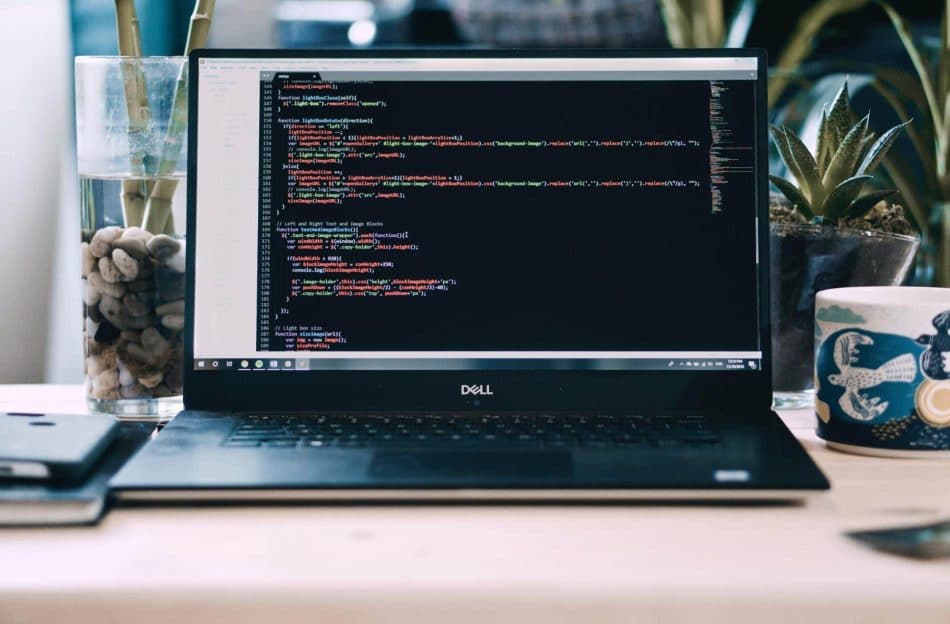 Enrolling on an Online Degree Program can be cost-saving, time-saving, and very rewarding. However,  you must be careful when you make your decision of an online program. On your research for a good one, you will encounter many online programs that do not offer qualitative learning methodologies and from which you should steer clear of. Therefore, you must be cautious and conduct some detailed research before choosing to sign up for online courses in certain universities.
This rigorous research should be doubled when it comes down to enrolling in online Cybersecurity courses. This field is a very delicate one, and you have to make sure that you are going to have the best-experienced teachers, innovative learning materials, and a reputation behind the university of your choice.
Cybersecurity Careers: What Can You Do with a Cybersecurity Degree?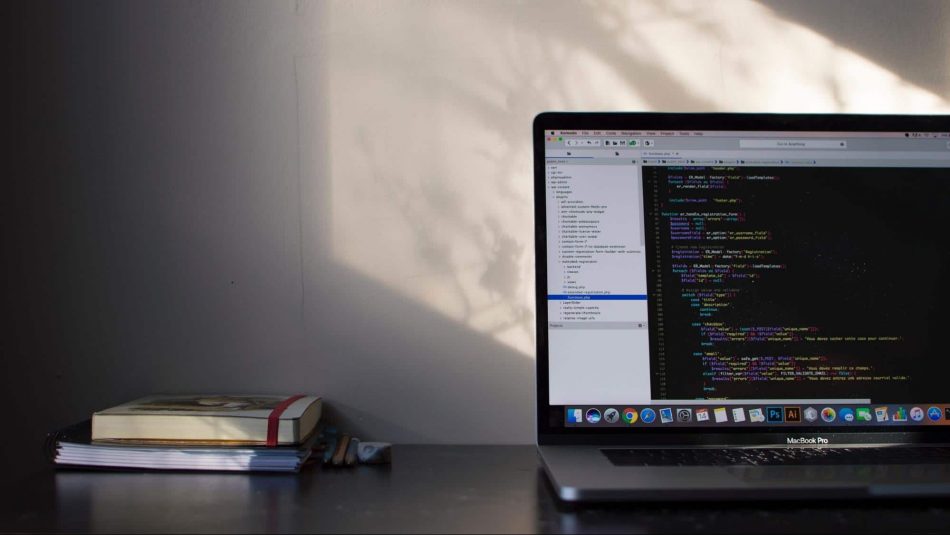 There are many highly rewarding careers that can benefit from your expertise in Cybersecurity after you earn your degree. However, we have listed below some of the top jobs in-demand for Cybersecurity graduates. Scroll down for the list.
1. Security Analyst
Information security analysts are an asset to every company, and they are mostly valued for their ability to protect an organization's data from potential cyber-attacks. Their roles typically include: monitoring their organization's networks for security breaches and investigating a violation when one occurs, installing and using software, such as firewalls and data encryption programs to protect sensitive information, planning, and implementing security measures to protect computer systems, networks and data.
Interested in pursuing a degree?
Fill out the form and get all admission information you need regarding your chosen program.
This will only take a moment.
2. Security Architect
The job of a Security Architect is to design, build and oversee the implementation of the network and computer security for an organization. Security Architecture is one component of a product/system's overall architecture and it is developed to provide guidance during the design of that product/system.  It is certainly not easy to perform the tasks of a security architect,, as these individuals are responsible for creating very complex security structures – and making sure that they actually work.
3. Security Software Developer
A security software developer is in charge of developing security software. During this process, these people must make sure to integrate security into that software during all stages of design and development. They go through thorough security analysis, defenses and they identify countermeasures that they can use to create reliable software for the corresponding company. Looking at software from the perspective of security helps experienced security software developers to identify and resolve any security issues.
4. Cryptanalyst
You've probably heard about the process of Cryptanalysis before. It involves the decryption of ciphertext into plain text, and it is generally done in order to transmit a message over insecure channels. Hence, the role of Cryptanalysts is to evaluate and decode secret messages and coding systems for police agencies, government agencies, as well as the armed forces. Additionally, cryptanalysts encode messages to conceal data from outsiders. Yes, a thrilling job, but it comes along with a lot of pressure and responsibility.
5. Security Engineer
Information Security Engineers, also known as Information Security Analysts, help to safeguard an organization's computer networks and systems. They plan and carry out security measures to monitor and protect sensitive data and systems from infiltration and cyber-attacks. Their work is sort of similar to that of security analysts; however, a security engineer will work more on the defense side, building secure systems and resolving security incidents.
6. Security Administrator
As a security systems administrator, you will be in charge of handling all aspects of information security and protecting the virtual data resources of a company. You will also be responsible for ensuring desktop, mobile, and network security, along with installing, administering, and troubleshooting an organization's security solutions. As such, this role makes you the number one go-to person when members of that organization encounter any security issue.
7. Cryptographer
There is a lot of complexity in the job of cryptographers as well. The people develop algorithms, ciphers, and security systems to encrypt sensitive information. Thiey analyze significant data and decrypt any type of hidden information such as encrypted data, ciphertexts, telecommunications protocols, etc. in cryptographic security systems. Although once used solely for military purposes, in today's world, encryption is needed for all kinds of uses.
8. Security Consultant
Security Consultants are individuals who work alone or as a group, serving as advisors and supervisors for all security measures necessary to adequately protect a company or client's assets. They work for different types of clients ranging from homes to large businesses that need security by assessing software, networks, and computer systems for inabilities. Risk management is one of the crucial skills expected of a security consultant.
Cybersecurity Salary Prospects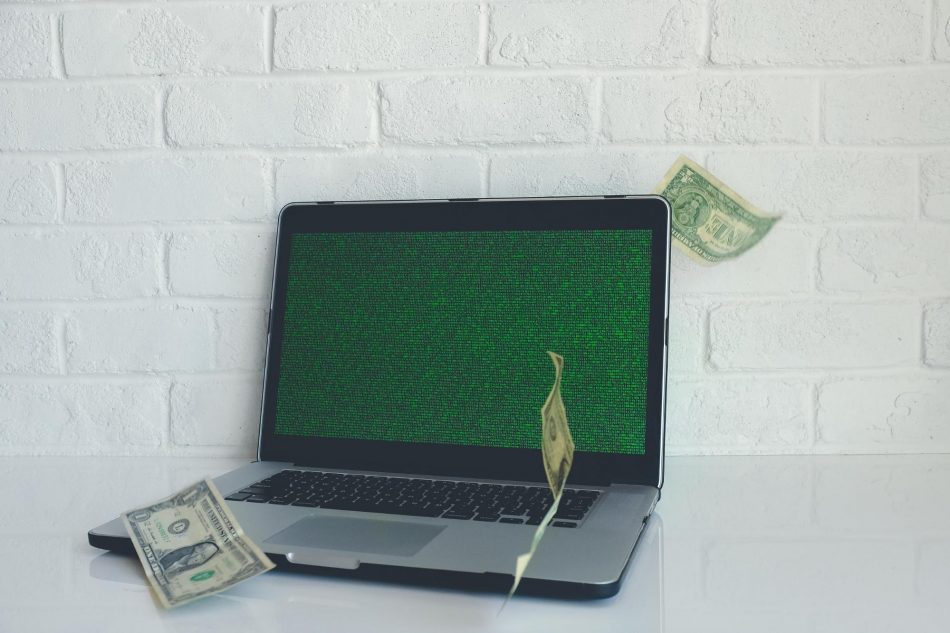 As we previously stated, the prospects of a career in cybersecurity are high. The demand is outstanding, and the complex nature of this field will surely ask for rewarding salaries as well. According to the US Bureau of Labor and Statistics, the median salary of an information security analyst is $90,120 per year. As for the highest-paid IT security professions, based on the data collected from the IT job board DICE, Forbes reported that lead software security engineers earn the most, with an average of $233,333.
The ciphers of your salary depend on the specialty, location, work experience, and background education. In this very dynamic field, earning a bachelor's degree is not enough to keep you going. However, to stand out from the crowd of professionals, you have to equip yourself with certifications that provide you with continuous learning (CompTIA Security+ certification, for example).
Cybersecurity vs Computer Science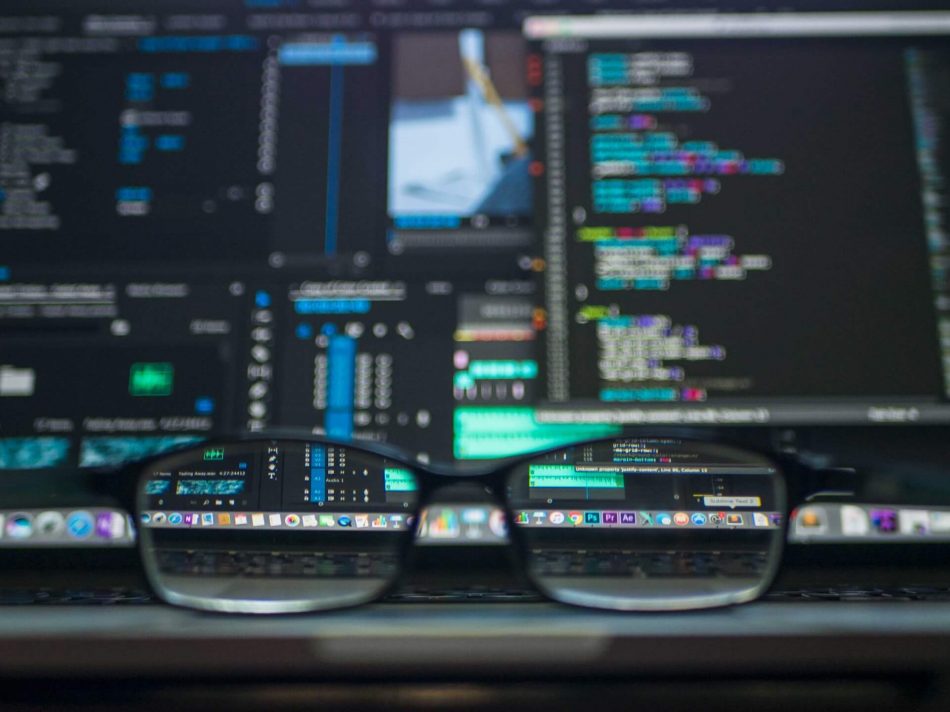 Many people think that if your studies or your job is related to the field of computer science, you will automatically be a hacker or that you will know everything about cyber-security. Well, not quite. It is very important to make the distinction between these two, especially if you want to board on jobs related to these two fields.
So, what is Computer Science?
Computer science is the study of the software systems of computers and computational systems. We can easily say that Computer Science is the broader field of study, through which you can narrow down your focus and learn about cybersecurity solely. However, if you want to specialize in cybersecurity alone, a Computer Science degree won't be enough.
Since cybersecurity is a more narrowed field that focuses on protecting networks, companies, and individuals from attacks, you will certainly need a specific education to help you sort out the complexity of issues. Cyber-attacks can include unauthorized access, viruses, spyware, spam, botnets, phishing scams, and more, therefore, you must learn the techniques to help you fight these potential scenarios.
Is a Degree in Cybersecurity Worth It?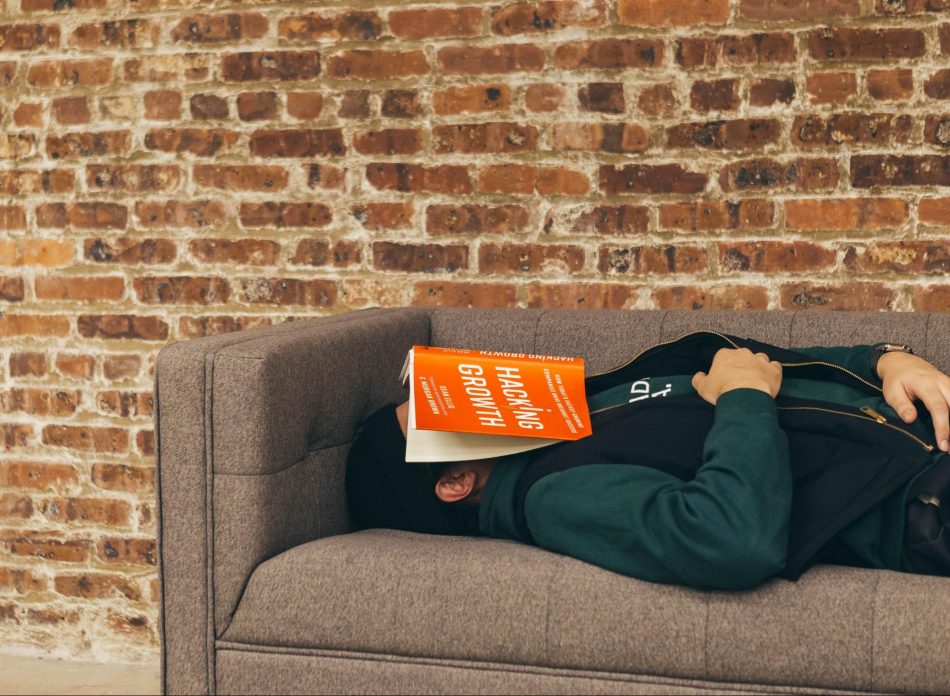 According to a report by Burning Glass Technologies, 84%of cybersecurity job postings require at least a bachelor's degree, while nearly a quarter require at least a master's degree. Apparently, employers are not considering only the technical aspects of a career in cybersecurity nowadays. They want to make sure that you know how to make the proper decisions, that you have a thorough understanding of how cyber risks are managed. So, according to our overall judgment, earning a degree in Cybersecurity is surely worth it.