Cybersecurity has been the subject of many debates for years now. Seeing how technology has been incorporated into every aspect of our lives, the need for professionals that work to prevent cyber attacks is greater than ever before. However, not all those who hear about cybersecurity are immediately convinced that this is a good field. That's why we took it upon ourselves to change the mind of all the skeptical people by presenting the benefits one can have if they were to earn a cybersecurity degree. Read on to find out what those benefits are.
Cybersecurity Degree Benefits
There are numerous reasons why one should invest in getting a cybersecurity degree. From the job growth rate to this job's moral aspect, those who choose it for their college major will experience countless benefits. Here are some of them.
10 Reasons to Study Cybersecurity: What Makes It a Worthy Degree?
Cybersecurity experts are needed in all industries
Technology is present in almost all industries. As such, wherever technology is, there will always be a need for cybersecurity professionals that work to keep that particular industry safe from cyber attacks. This makes cybersecurity a versatile career path.
Cybersecurity as a career is open to all those who choose to study at the undergraduate or graduate level. Even those with backgrounds in other fields but choose cybersecurity for their graduate program won't face problems with finding jobs in this field. On the contrary, their experience might even help them land a cybersecurity job in the field they're experienced in.
Cybersecurity is a growing field
Cybersecurity jobs are in high demand, and by the look of it, they'll continue to be so for quite some time. The number of cyber attacks in different organizations is causing the loss of millions of dollars. We can easily say that cybersecurity is one of the fields that will experience the most growth during this decade. The Bureau of Labor Statistics predicts a 31% increase in the demand for cybersecurity jobs. Also, Cybersecurity Ventures have predicted that by 2021, there will be 3.5 million available jobs in this field.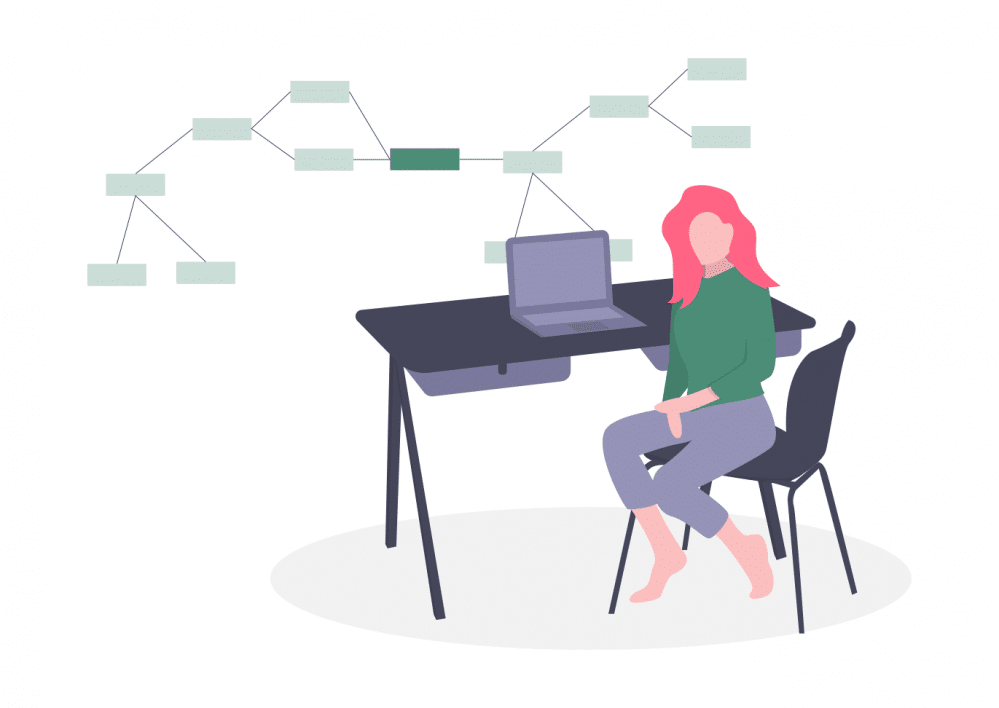 Cybersecurity professionals earn high salaries
Cybercrime continues to grow, and so do the challenges that cybersecurity pros deal with on a daily basis. The high number of cyber attacks and the shortage of professionals to handle them makes cybersecurity one of the highest paying occupations. If you're on the lookout for a job that could pay up to six figures, then you're on the right track.
Even entry-level cybersecurity jobs pay quite well. Entry-level cybersecurity salaries range from $40,000 to $90,000. The salary mostly depends on the type of job. Either way, if you compare them to entry-level salaries of other occupations, then you can notice the monetary differences.
Cybersecurity provides networking opportunities
Most students use the academic years to get the skills the industry they're planning to join requires, and to create a networking circle. The cybersecurity program makes this easier for all those students. The program gathers people that are deeply interested in the field, their instructors, and the alumni. The connections made in such a program will prove useful during the time you're a student, whether that's by helping each other out, new insights, and opinions. Additionally, these connections will be beneficial in the real world. Probably their help will be even more valuable out there when you're at the beginning of your career or in the stage of advancement.
Working in cybersecurity is meaningful and fulfilling
At the end of the day, we are all in the lookout for a degree that makes us feel satisfied and fulfilled with what we're doing. Luckily, cybersecurity is definitely one of those degrees. Seeing how there isn't one organization that is safe from hacking, you'll have the chance to choose the place where you want to make a difference.
You can help protect your homeland from the enemy's attacks on your government, you can help corporations save millions of dollars from intrusions hacking they experience daily, and many other meaningful activities that a cybersecurity pro can do. In the long run, what matters is your happiness and contentment with the job you've chosen to commit.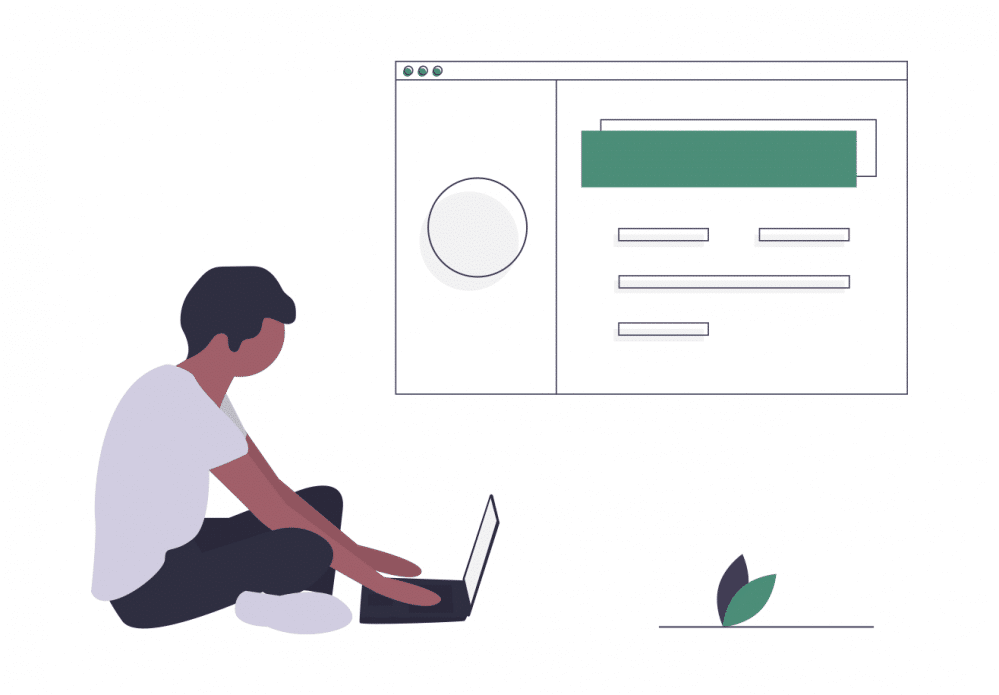 A Degree in Cybersecurity Brings More Career Options
It's common sense that the more you advance in your field, the more you'll benefit from it. The benefits come as both higher salaries and job promotions. Additionally, the field will bring opportunities that weren't available with the former qualifications you had.
Interested in pursuing a degree?
Fill out the form and get all admission information you need regarding your chosen program.
This will only take a moment.
Advanced degrees aren't necessarily required as there aren't that many jobs that require a master's degree in cybersecurity. Whereas, with a Bachelor's degree in cybersecurity you get in direct contact with cyber-attacks and threats.
Where Can I Get a Cybersecurity Degree?
Many universities across the country offer cybersecurity programs (bachelor's degree and diploma). That means that you'll have plenty of options to choose from. However, you should be advised to be very careful who you trust with your education.
Look for universities that are state-accredited and offer quality cybersecurity programs just as the University of Potomac is. UOTP is not only accredited by agencies recognized by the U.S. Secretary of Education, but it also offers some of the best cybersecurity programs in the country at an affordable cost. This decision will be one of the most important you'll make during your lifetime. So, don't rush to make a decision without carefully examining all the universities on your shortlist.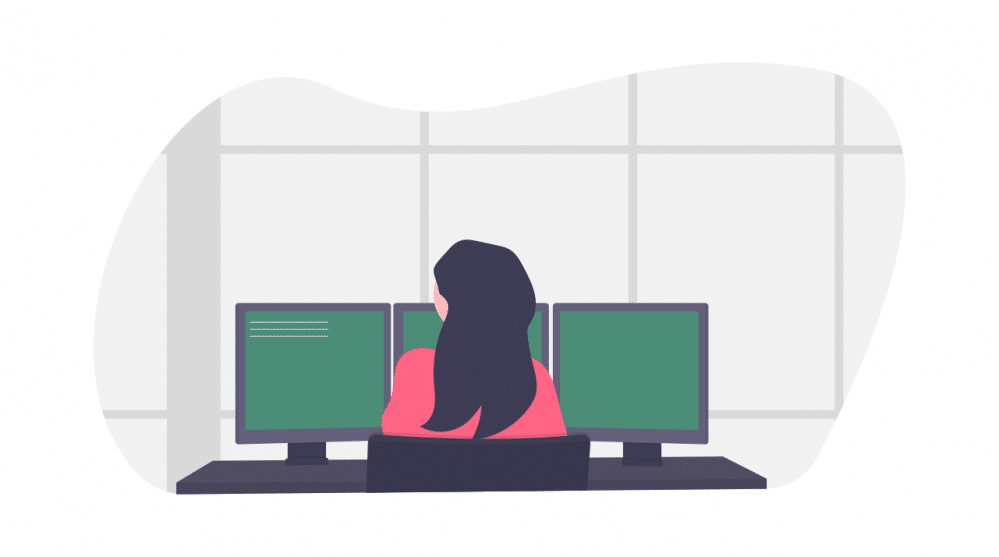 How Long Does It Take to Earn a Cybersecurity Degree?
This mostly depends on the type of degree you want to get. If you have decided on an associate degree, then you'll be studying cybersecurity for two years, a bachelor's degree takes four years, and finally, a master's degree will take an additional two years to complete.
So, Is a Cybersecurity Degree Worth It?
The rapid growth and expansion of technology make it impossible to ignore the importance of cybersecurity. Most of us are heavily invested and dedicated to technology not to condemn the cybercrimes that happen almost every day in the whole world. However, what makes this degree worth it, might change from individual to individual.
Obtaining a cybersecurity degree brings numerous benefits that many people could use. Some might be compelled by the idea of saving the world from people who want to harm people digitally, some may find attractive the fact of earning a six-figure payroll, and some may wish to join an industry that is high on demand. Whichever the case, you should know that cybersecurity is so much more than that. Naturally, the question arises: Is a cybersecurity degree worth it? We believe it is. What about you?