Earning the title of doctor is only one of the many benefits associated with a Doctorate of Business Administration (DBA) degree. Upon earning this degree, you will attain the highest level of education in the business administration field. However, the path towards a DBA is not an easy one. According to official data from the U.S. Census Bureau, only about 2% of adults attained a doctorate in 2020, and an even smaller percentage of that are people who have a DBA. So, this makes doctorates quite rare and valuable.
If you are intrigued about pursuing a doctorate in business administration but are unsure of whether it is worth committing your time and energy to it, let's have a look at some of the most important aspects you should have in mind while making your decision. Throughout this article, we will go through some of the many benefits of DBAs, such as job prospects, the doctorate in business administration salary, and career options you would have.
DBA Job Outlook
Doctorate degrees are of the highest level of academic achievement, and as such, are accompanied by scholarly respect and an improvement in one's employment prospects.
Business administration is a stable career option, as the projected job outlook for business and financial operations occupations is estimated to grow about 8% throughout the decade. However, this percentage can vary depending on what position within the business administration field you decide to pursue. Of course, with a DBA, you will have a higher level of education than most candidates, so this gives you an extra edge in the job market.
DBA Degree Median Salary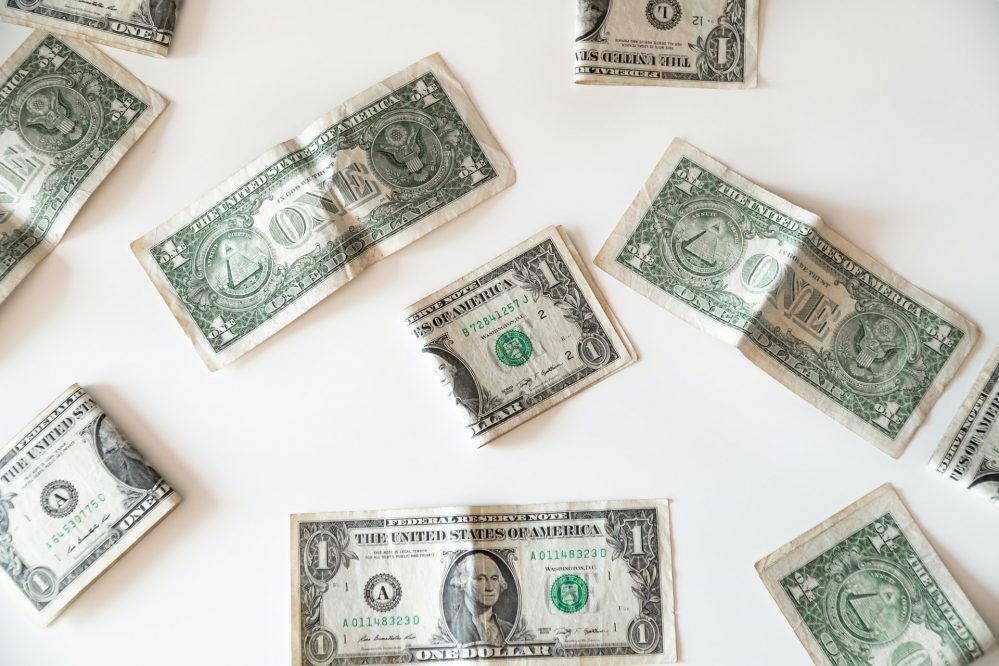 Aside from the increased employability, the doctorate in business administration salary is another benefit of pursuing such a degree. According to the U.S. Bureau of Labor Statistics (BLS), in 2021, doctoral degree holders earned a median weekly salary of $1,885, much higher than the average for master degree holders who earned $1,545 or bachelor with $1,305.
What Can You Do with a Doctorate in Business Administration?
When you pursue a doctorate of business administration degree, you are not following only one path that will lead you to a specific career. Instead, the degree opens doors to a variety of jobs, and each one has a high average salary for doctor of business administration. From positions related to management to ones in education, economics, and marketing research, continue reading as we go through the top careers, their job prospects, and the DBA degree median salary for each one.
Economist
As an economist, you would be responsible for helping create economic and financial forecasts and models for the company. Some of your primary duties would be to analyze large amounts of data, develop economic policies, conduct market research, and to create financial reports for the company's executives. Following this path can one day lead you to the position of chief business officer or even senior economist.
Job prospects and salary
The Bureau of Labor Statistics projected that the employment of economists would grow faster than the average for all occupations. The growth rate for this position in the job market is 13%, resulting in about 1,600 job openings each year over the decade.
You will not be dealing with money only on the job. As an economist, you can expect to earn around $108,911 per year. At the beginning of your career, salaries can be lower as you make about $64,373 per year, but with time and hard work, the salary can rise all the way to $184,265 per year.
Management analyst
After obtaining your DBA, you could use your knowledge and skills as a management analyst. In this position, you would be responsible for planning and leading operations that assist the company's management in ensuring employees work efficiently. Furthermore, some of your daily tasks include collecting and organizing information related to issues that arise within the company, finding solutions to those issues, conducting organizational studies on employees, and examining financial data. You would also have to observe the staff and communicate effectively with them to ensure the implemented policies, systems, and procedures function successfully.
Job prospects and salary
Management analysts continue to be high in demand as their employment is projected to grow faster than the average for all occupations at around 14% from 2020 to 2030. This growth rate will result in 99,400 openings for management analysts each year, and each one will be paid, on average, around $81,541 annually.
Professor
Earning a DBA means that you have expert-level knowledge in the business administration field and are eligible to work as a professor teaching, guiding, and training students who also want to pursue this specialization. While working as a professor, your duties include designing curriculum plans for your classes, providing tutoring and academic counseling to students, assessing the students, and keeping records of their work.
Job prospects and salary
The world can always use having skilled people who are willing to share their knowledge with others. That is why the job outlook for the professor occupation is around 12%. This percentage is higher than the average of all other professions.
If that was not enough reason to convince you of how excellent this profession is, let us have a look at a professor's DBA degree salary. In the United States, professors make around $113,111 per year, although, with experience in certain schools, you can earn up to $221,883 per year.
Market research analyst
Another career you should consider is that of a market research analyst. In this position, you would be responsible for observing customer preferences and gathering statistical data to help clients with their decision-making process about various products and their fees. The majority of market research analysts also have to deal with other duties related to analyzing data and trends, as well as utilizing different strategies and techniques so that they surpass their competition.
Job prospects and salary
One of the fastest-growing jobs in this list with a projected 22% growth rate is the market research analyst position. There will be around 96,000 openings for such roles each year throughout this decade, as the profession continues to grow much faster than most other occupations.
In the United States, the national average salary for a Market Research Analyst is estimated to be $60,280 per year. Reports show that the salary can range from $40,580 per year to $89,545 per year.
Interested in pursuing a degree?
Fill out the form and get all admission information you need regarding your chosen program.
This will only take a moment.
C-level executive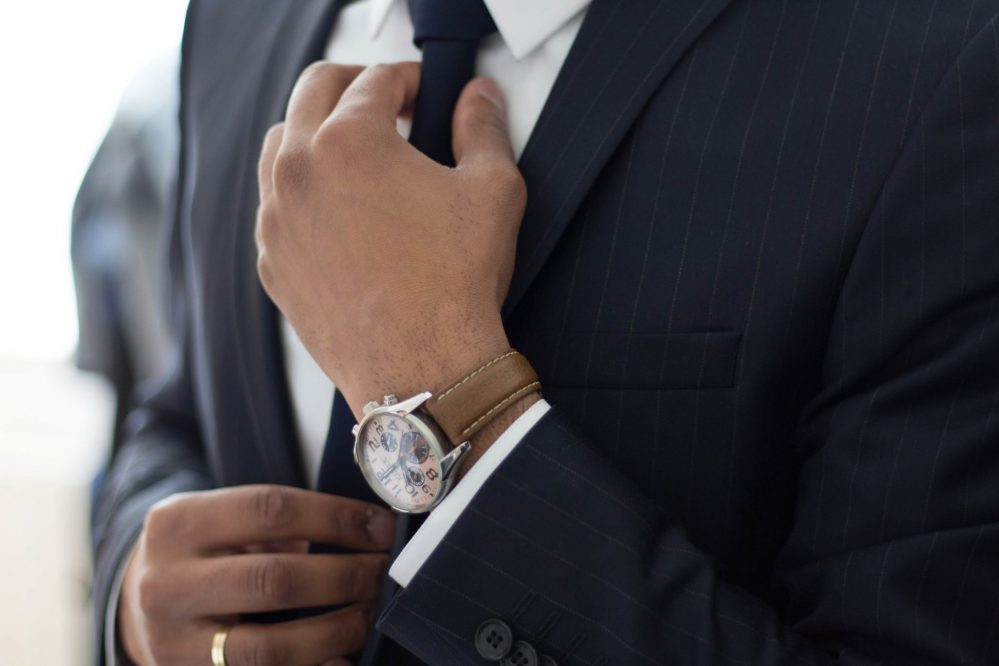 You can also pursue the position of C-level executive and work as an employee at the top of the company's administration team. With this career choice, you will be the one who helps make key decisions within the company. The responsibilities of a Chief-level executive are mostly related to strategies and management, as they have to deal with strategic planning by collaborating with other c-level executives, collecting valuable information by conducting research and generating reports- which are later on used for decision-making.
Job prospects and salary
Top executive jobs that help run facilities are still in demand as the position of a c-level executive is projected to grow 8% from 2020 to 2030, resulting in about 247,100 openings each year.
Other reports show that the average annual salary for c-level executives is $59,255. The exact salary depends on the establishment where you work and the experience you have gathered, as it can range from $34,530 per year to $101,683 per year.
Department chair
With a DBM, you will also be eligible for the position of a department chair, which the dean assigns to manage an academic department by examining all operations related to it and its connection to the whole facility. As a department chair, you will be functioning as the link between your department's staff and the institution. You would oversee the hiring process, help resolve conflicts, and supervise the team's work to ensure it is in accordance with the general administrative goals set by the executive board.
Job prospects and salary
The role of the department chair is evaluated to have a job prospect in the same percentage as the average for all other occupations. So, the estimated growth of department chair positions throughout this decade is 8%. In addition to this percentage, expect to be paid around $88,080 per year to deal with a department chair's responsibilities.
Dean
As one of the key members of an institution of higher learning's executive leadership team, the position of Dean is tasked with providing administrative and academic guidance for their schools. When working in this position, you will serve as an advocate of the college or university's mission and goals and are responsible for informing students about the admission and campus of the institution, as well as supporting the students and their social programs.
Job prospects and salary
The post of a dean is one of the many postsecondary education administration positions expected to keep a stable growth rate of 8% throughout the decade. Pair that with an average salary of $99,266 per year with the possibility of it reaching $183,251 per year, and you have got yourself a lucrative and bright career ahead of you.
Chancellor
Last but certainly not least, working as a chancellor means you would be the head of a higher education institution. You would supervise, lead, and mentor the staff and students so that you all work together to help the institute achieve its intended goals. Other customary tasks deal with formulating educational plans and programs, managing the administration board, plan various programs related to academic functions within the institution.
Job prospects and salary
The career path of a chancellor is steady, as reports by the Burau of Labor Institution state that the average growth rate for positions related to postsecondary education administration is around 8%, which is as fast as the average for other career options.
Another steady aspect of this job is the salary, with an estimated median salary of $87,186 which can go up to $154,238 over the years—working as a chancellor is a safe choice for your future.
All in all, pursuing a doctorate in any field and committing so much of your time to the program is a tough decision to make. But, if you are certain you want to become an expert in business administration, secure important positions, and enjoy a lucrative career, then go for a DBA and place the title of "Dr." before your name.