This year has been a challenging one for almost every field, including education. Every year brings new challenges and trends in higher education. This year is no different.
Are you curious to know more about the new emerging trends in higher education in 2020? Then read on.
1. Online Learning Will Be Thriving
Many universities in the United States have offered online programs for years now. Still, students had the chance to choose between the in-person and online programs and see which one best fits them. However, the outbreak of COVID-19 changed everything. All universities had to close their campuses and turn to online learning to continue the semester. Seeing how the virus is still amidst us, many universities are considering continuing to use the online platform in the new academic year 2020-2021. This reason, among many others, might contribute to online learning flourishing.
2. Hybrid Learning Is on the Rise
COVID-19 is behind most of the changes made in 2020. While hybrid learning has been present and fairly used for years, it will be the pandemic to push this learning model forward in the schools around America. Despite the fact that we're in the middle of a global pandemic, we still have to think about the future of education. It's almost impossible for all universities to open and students to return to campuses, and not everyone finds online learning mode as efficient as an in-person one. Hybrid learning is somewhere in the middle of these instruction models. It seems like hybrid learning fulfills the conditions to prevent the virus from spreading further. That's why many universities have announced that they're starting the new academic year with this learning model.
3. Colleges Will Be Closing and Merging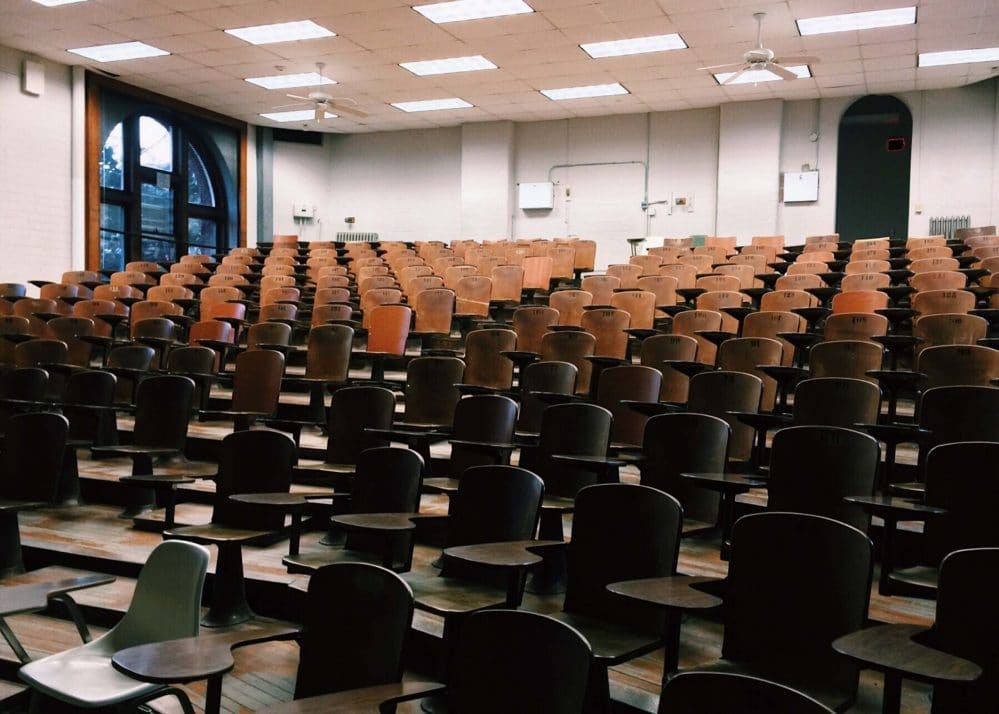 Coronavirus has put many American colleges in financial peril, especially those in the Midwest and in New England. They had financial troubles even before the pandemic took place, however, it contributed to their shut down. While in 2018, Moody's Investors Service had predicted that approximately 15 colleges will shut down during 2020. However, due to the pandemic nationwide, 110 more colleges and universities are in the peril of shutting down.
To avoid the shutting down of the universities, some are even considering consolidating. In this way, they'll afford massive state cuts and relieve the financial pressure. Especially the financial issues caused by the abrupt shutting down of universities.
4. More Initiatives Will Be Taken to Develop the Workforce
The State Department has encouraged institutions, organizations, and corporations to develop academic programs that will provide students with the knowledge, skills, and training required in the workplace. This rhetoric comes as a result of the interest of the Trump administration to expand apprenticeship programs.
Facebook, Google, and Amazon are working with universities to develop curriculums that teach students the most in-demand skills. This comes as a result of the companies facing a shortage of skilled workers. The partnerships help ensure that the students graduate with the skills and knowledge employers want and get priority for internships and jobs.
5. Standardized Testing Use Will Reduce
Among the organizations impacted by the coronavirus was the College Board, which administers the SAT. The pandemic forced this organization to cancel and postpone testing dates. In response to this situation, many top-notch universities declared that they won't require students to submit standardized tests upon application.
They will require neither SAT nor ACT scores. The SAT and ACT were launched in the 20th century to reward academic merit, breaking social class barriers, and give all students a chance to prove they belong in college. However, studies have shown that this isn't always the case. They've found a strong link between scores and economic background. Wealthy students, with broader access to books, tutors, museums, and other cultural or academic enrichment, tend to get higher marks.
6. The Number of International Students Will Decline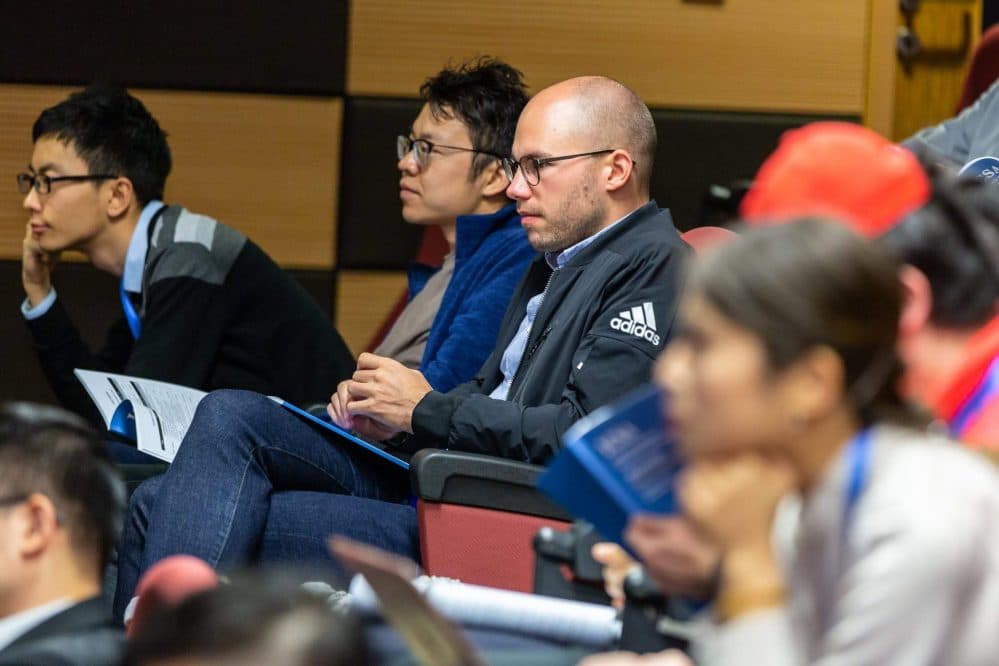 The enrollment of international students in American universities could reach its lowest point since World War II. As stated in an analysis by the National Foundation for American Policy, in the new academic year that starts in Fall 2020, the number of international students that enroll in American universities is projected to decline by 63% to 98%. This is a result of the U.S. consulate closures, travel bans, and ICE new guidelines.
U.S. consulates were closed in response to the alarming spread of COVID-19. They aren't conducting interviews or issuing visas for anyone, including for international students. Even if they do open now and start conducting interviews, we're short in time, and it won't be possible for students to get visas. Also, even if U.S. consulates will open, it isn't clear whether visas will be issued in the countries subject to current travel bans or if international students are allowed to receive visas from current travel restrictions and come to the United States.
Interested in pursuing a degree?
Fill out the form and get all admission information you need regarding your chosen program.
This will only take a moment.
U.S. immigration officials have issued new guidance where they say that new international students, unlike current international students, can't come to the U.S. to take an entirely online course of study. If they want to study in the U.S., they have to enroll in hybrid programs, a mix of in-person and online courses. The guidance also tackles the universities' opportunity to shift entirely to online-mode learning from hybrid-mode in the middle of the semester. If this happens, then students are safe. They won't be at risk of deportation.
7. College Admissions Will Be More Scrutinized
You might be familiar with the "The Varsity Blues" college admissions scandal where wealthy parents were paying millions of dollars to guarantee their children enroll in elite universities in the USA. Thanks to this revelation, the vulnerability of the system to exploitation by wealthy and influential people was exposed. Many individuals used their impact and advantage to secure spots for their children in top-notch schools where they might not have been qualified to enter.
Schools are known for rejecting more applications than they accept. Even without the "foul play" to get admitted, influential people still found ways to get that spot in the university by donating large sums of money to a desired college or university. Also, the children of Alumni had the advantage of getting admitted. Making it harder for deserving students but less connected to earn a spot in prestigious schools.
Upon scandal, several universities announced that they would be conducting a review on their admission policies. Also, many universities faced lawsuits on charges about discrimination against applicants.
8. Universities Will Turn to Revenue Diversification to Weather Financial Crisis
Educational institutions continually face financial pressure and government budget cuts. That's why they are in the lookout for innovative ways to gain control of their budgets by creating new ways to generate revenue. The revenue diversification will help struggling institutions to improve their financial health. You might be wondering how exactly are they diversifying revenue sources. Here are some of the ways:
Develop innovative academic programs
Expand research and innovation opportunities
Find non-traditional uses for campus resources
Pursue unique external partnerships
Restructure budgeting strategies
9. Universities Will Create Student Diversity Services to Support Underrepresented Students
Higher education campuses are quite diverse. They host students from different cultural and socioeconomic backgrounds. Around 45% of the students in the U.S. campuses are students of color. Despite the rising number of these students, they still face unique challenges in higher education. Luckily, many universities now provide services specifically tailored to help them succeed. Universities now know that those that are better equipped to address these students' needs will have an advantage in recruiting from untapped populations. Some of the initiatives the institutions are taking to help underrepresented students are by:
Helping students meet basic financial needs
Supporting and hiring faculty of color
Engaging parents in students' education
Outreaching to underperforming students
Indeed, each year we will have to keep up with the new trends in higher education coming up. But for now, these trends are what we expect to deal with within 2020—education will shift to online or hybrid learning, standardized tests won't be as used, and 2020 might register the lowest number of international students studying in the U.S., and many others. For any future trend coming out, we just have to wait and see.