There are many important decisions one has to make throughout life. One of them is certainly choosing a major to study at university. To come to this decision, students consider numerous factors in advance. While the factors like job availability and employment rates are significant, salary is equally important, too. At the end of the day, it's through that salary that one brings food to the table. Seeing how important it's for a degree to lead you to jobs that pay well, let's see which are the ten highest paying degrees. The data were taken by the Bureau of Labor Statistics, Glassdoor, and Indeed.
[lgwidget id="6″]
1. Engineering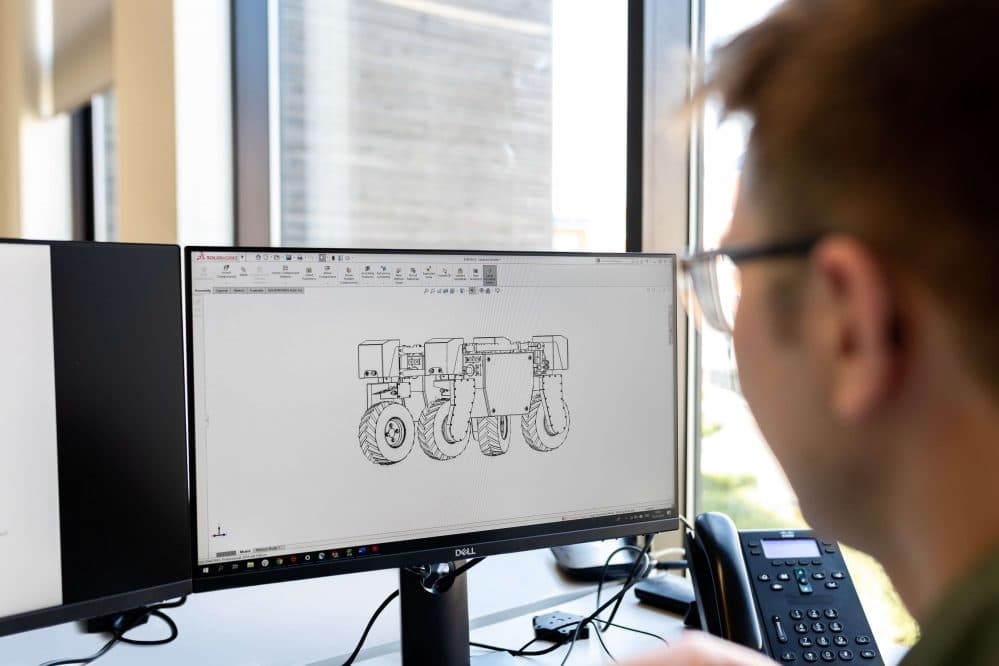 We're going to be starting with the major of engineering. If you're passionate about engineering, know that you have a broad range of studying opportunities, all those leading you to an abundance of job opportunities and high salaries after graduating. Compared to all other majors, engineering offers the highest average salary.
Average Annual Salary
$91,010
However, the salary in the field of engineering depends mostly on the engineering specialization you choose. Find below some of these engineering options that bring some of the highest earnings.
| | | |
| --- | --- | --- |
| Petroleum Engineer | Computer Hardware Engineer | Aerospace Engineer |
| $128,230 | $115,080 | $109,650 |
What can you do with an Engineering degree?
Graduating in Engineering has several benefits. One of them is that an engineering degree offers you a range of options to choose when it comes to your engineering career. The list of highest paying jobs you can get with an engineering degree includes:
Aerospace engineer

Agricultural engineer

Bioengineers

Biomedical engineer

Computer hardware engineer

Chemical engineer

Health and safety engineer

Industrial engineer

Environmental engineer

Materials engineer

Nuclear engineer

Mining and geological engineer

Petroleum engineer
Due to the demand in areas of infrastructure rebuilding, oil and gas extraction, renewable energy, and robotics, this industry is expected to continue growing.
2. Economics
To all students who are passionate about working with numbers and have math as their favorite subject in school, economics could be the right major for you. Not only will this degree fulfill your craving for numbers but also will enable you to understand businesses, job markets, and governments.
In the list of skills an economic student gains are critical thinking, problem-solving, analytical thinking skills, and many others. Yet, knowledge and skills aren't the only elements that make economics major quite attractive to students. Upon graduation, students can expect to earn a quite high salary.
Average Annual Salary
$75,505
As for the economic jobs that are paid the highest, take a look for yourself at the highest paying economics degree jobs.
| | | |
| --- | --- | --- |
| Senior Market Analyst | Actuary | Quantitative Analyst |
| $115,166 | $113, 430 | $104,340 |
What can you do with an Economics degree?
With an Economics degree you will typically work in banks, organizations, or government agencies. An Economics degree will always be useful as it offers career opportunities in occupations such as:
Economist

Statistician

Risk Manager

Data Analyst

Political Risk Analyst

Financial Risk Analyst

Senior Market Analyst

Quantitative Analyst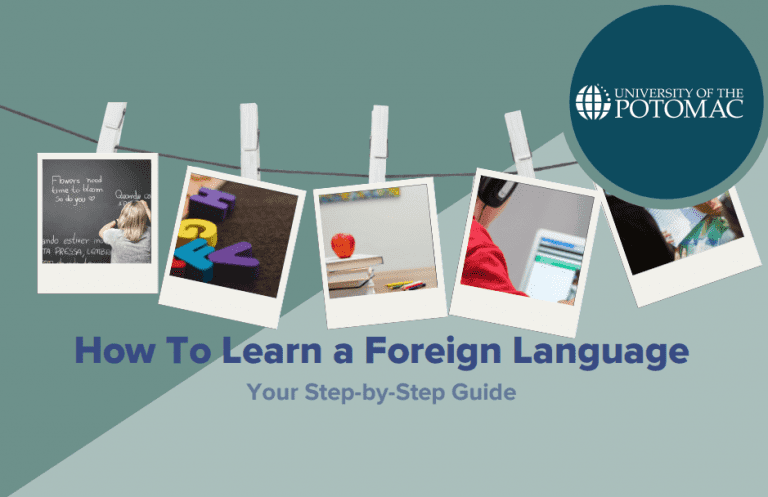 Download Our Free Guide To Learning a Foreign Language
3. Biochemistry and Molecular Biology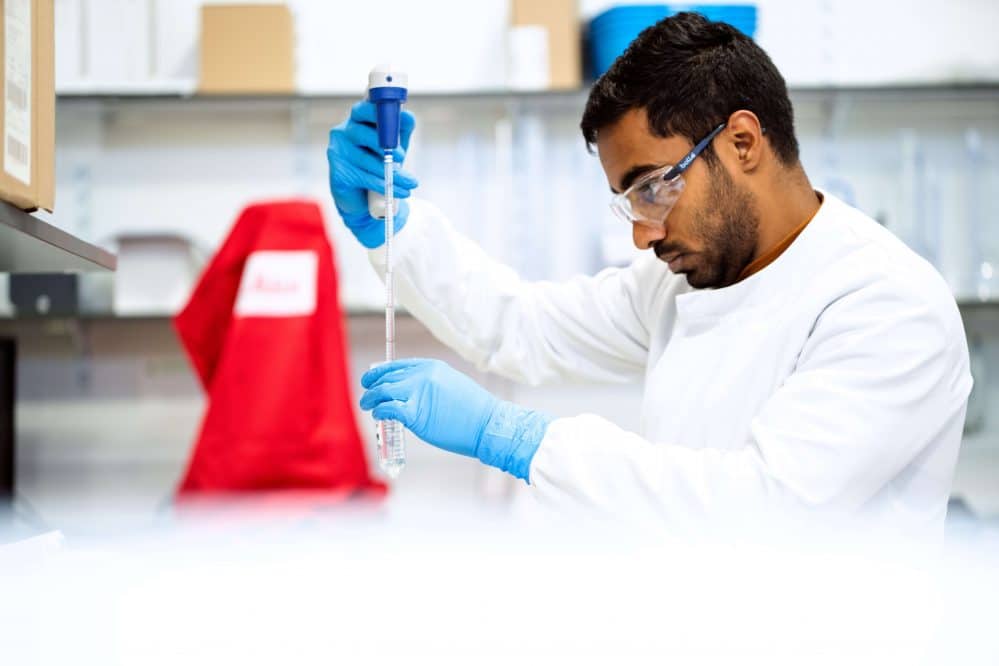 Biochemistry and molecular biology can be quite an attractive major for all science lovers. Biochemistry and molecular biology majors are quite prepared in the research and laboratory aspect, for teaching and service careers in the line of science. Find below the average annual salary of a Biochemistry and Molecular Biology major.
Average Annual Salary
$73,052
Like any degree out there, there are some jobs that are paid more in their line of work. Take a look at some of the highest paying Biochemistry and Molecular Biology jobs.
| | | |
| --- | --- | --- |
| Biochemist | Biomedical Engineer | Epidemiologist |
| $105,940 | $95,090 | $75,690 |
What can you do with a Biochemistry and Molecular Biology degree?
Biochemistry and Molecular Biology graduates commonly work in colleges, hospitals, or research organizations. The highest-paying jobs in this field include:
Forensic scientist

Forensic science technician

Biochemist

Biochemistry Professor

Medical Scientist

Academic researcher

Clinical scientist

Biotechnologist
4. Computer Science
For all those technophiles out there, rest assured that computer science major is the right one for you. Being a versatile degree, computer science is one of the most abundant degrees out there, with countless opportunities for students to choose from. Salary, on the other hand, isn't bad itself. Actually, it's one of the majors with the highest average salaries. And lucky for you, this program is offered by the University of the Potomac which is one of the most affordable universities in the country.
Average Annual Salary
$70,000
Most of the computer science-related jobs are paid well. However, here are some jobs that are paid the most.
| | | |
| --- | --- | --- |
| Software Architect | Development Operations Engineer | Data Scientist |
| $139,099 | $121,996 | $121,897 |
What can you do with a Computer Science degree?
With the development of technology, more and more career opportunities are being created for those interested in the field. A Computer Science degree will be very helpful if you want to pursue a career as a:
Web developer

Web designer

Systems analyst

Games designer and developer

Software engineer

Machine learning engineer

Application analyst and developer
5. Information Technology
Information technology can be both a very exciting and rewarding major. Students will get introduced to computer hardware, software, and network technology. They will learn to apply the knowledge of mathematics and computing to IT disciplines as well as master a range of skills that will prove useful in the workplace. However, the knowledge and the skills aren't the only benefits. IT professionals generally earn good money.
Average Annual Salary
$64,008
Despite the high annual income IT professionals might get, there are some jobs that are paid higher than the rest. Take a look at them.
| | | |
| --- | --- | --- |
| Software Developer | Computer Systems Analyst | Web Developer |
| $100,690 | $85,800 | $64,970 |
What can you do with an Information Technology degree?
Information Technology graduates can choose from several fields based on their interests. This is the perfect degree if you plan to become a:
Web developer

Digital designer

Software developer

Quality Assurance Analyst

Computer Systems Analyst

Information Security Analyst

Network and Computer Systems Administrator

Computer Network Architect

Computer and Information Research Scientist

Computer Programmer

Database Administrator and Architect
Moreover, Information Technology graduates can work in research-related fields and administration jobs, such as:
Interested in pursuing a degree?
Fill out the form and get all admission information you need regarding your chosen program.
This will only take a moment.
IT support specialist

IT consultant

IT project manager

Health IT

Research scientist
6. Statistics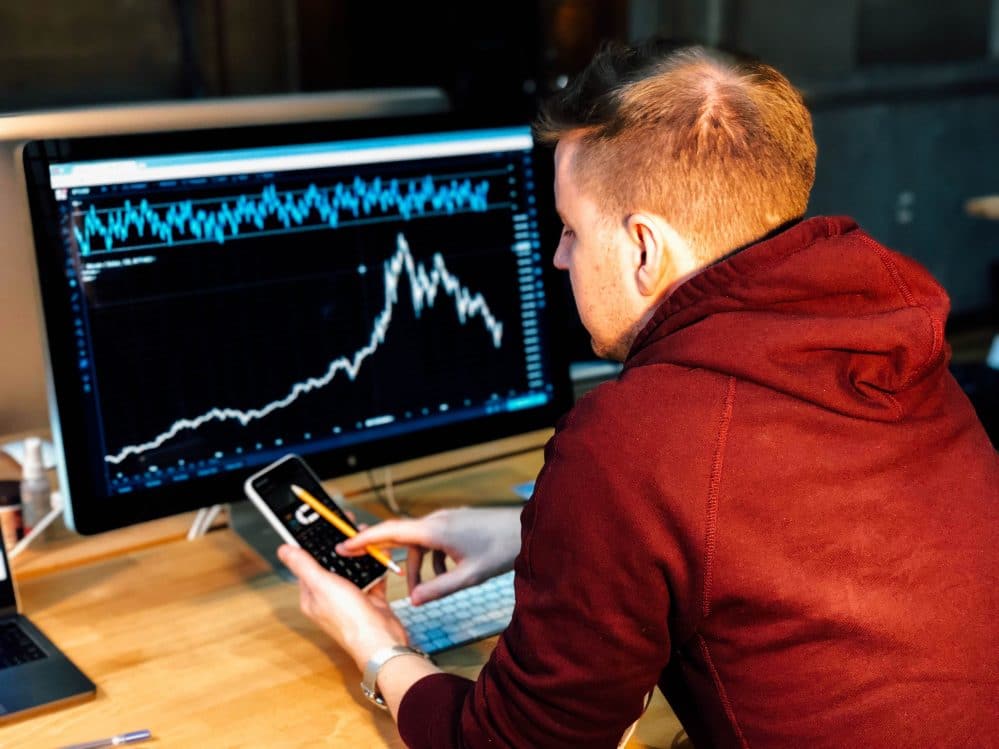 Choosing a major in statistics can be the right decision for those who are equipped with strong math skills and have an exceptional interest in research in different fields—biological, physical, and social sciences. Just like many majors in this list, statistics offers a plethora of job options to graduate students and decent annual wages.
Average Annual Salary
$60,000
Statistics majors have the chance to land jobs that pay as much as six figures. Here are three of them.
| | | |
| --- | --- | --- |
| Data Scientist | Actuary | Software Engineer |
| $120,649 | $111,679 | $105,760 |
What can you do with a Statistics degree?
A statistics degree is essential if you are interested in one of the following careers:
Statistician

Market researcher

Investment analyst

Actuary

Data scientist

Data analyst

Financial risk analyst

Operational researcher
7. Finance
Finance is a major where numbers have a central role in what is being learned. As such, this major can be the right choice for those that have fun working with numbers as well as see themselves part of the business field. Rest assured that your knowledge and skills gained in the finance program will certainly get compensated financially in the long run.
Average Annual Salary
$54,900
While finance majors that land finance jobs might earn good pay, there are some finance jobs that pay more than average. Find them below.
| | | |
| --- | --- | --- |
| Chief Compliance Officer | Private Equity Associate | Hedge Fund Manager |
| $128,380 | $108,152 | $98,256 |
What can you do with a Finance degree?
Earning a Finance degree will open the doors to many jobs. Some of the highest paying jobs in the field include:
Accountant

Business development officer

Vendor manager

Tax associate

Auditor

Budget analyst

Data analyst

Chief financial officer
8. Accounting
Another major in our list of the highest paying degrees is accounting. Accounting majors learn to maintain and report the finances of an individual or an organization. While any type of degree that is involved with numbers is highly paid, those that major in accounting have countless high-paying career options to choose from. Do you believe that you've found your calling? Then the University of the Potomac and its accounting program might be your best option.
Average Annual Salary
$52,000
While the accounting deals with numbers, the figures these professionals earn are quite high. Find below three of the highest paying accounting jobs.
| | | |
| --- | --- | --- |
| Accounting Director | Controller | Finance Manager |
| $115,169 | $99,931 | $95,162 |
What can you do with an Accounting degree?
Majoring in Accounting qualifies you for many high paying jobs in the industry. Some of them include:
Accounting clerk

Accounting assistant

Financial planner and adviser

Accountant

Business analyst

Investment adviser

Controller

Actuary
9. Physics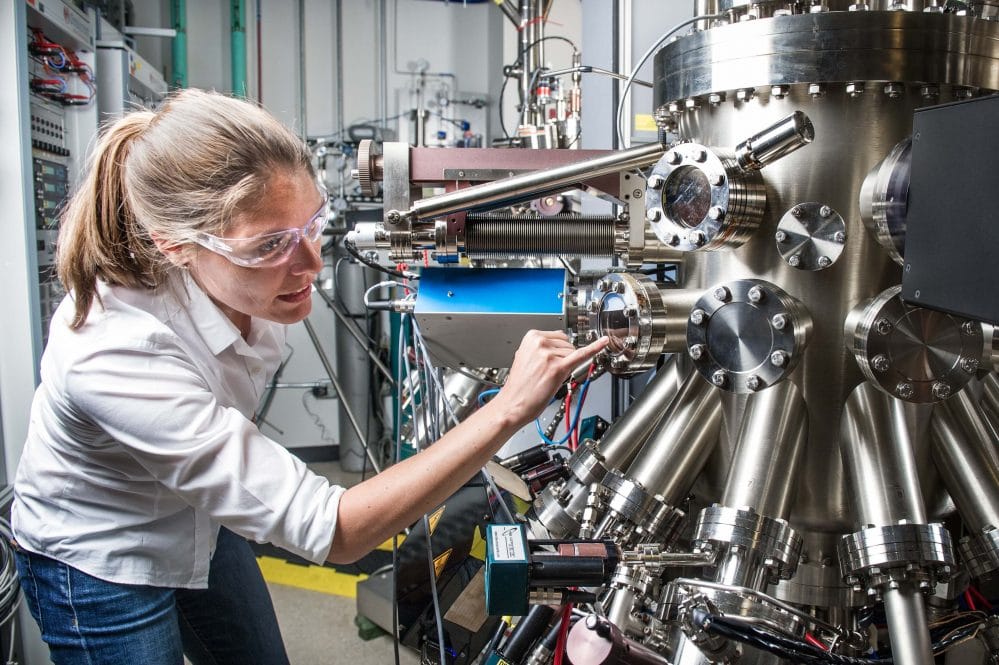 A Bachelor's degree in Physics can be a great first step towards a professional career in science-related fields. However, on its own, this major can be a very lucrative four-year degree. Not only because of the job opportunities in varying industries but also because of the salaries physics majors can earn. Find below the average salary of a physics graduate.
Average Annual Salary
$50,000
The range of jobs you can do with a physics degree is wide. So, is the range of salaries a physics major can earn. Find below three of the highest paying physics jobs out there.
| | | |
| --- | --- | --- |
| Medical Physicist | Astronomer | Geophysicist |
| $129,183 | $117,220 | $98,348 |
What can you do with a Physics degree?
A Physics degree can lead to opportunities in several industries, including teaching and researching. The following list includes just some of the jobs you can land with this degree:
Lecturer

Secondary school teacher

Researcher

Astronomer

Geophysicist

Medical physicist

Meteorologist

Nanotechnologist
10. Human Resources
The last highest paying major in our list is the major of human resources. Students that choose this major will study the workplace and the people. By that we mean, HR employees will handle employment affairs from staffing, training, payments, health, and safety in the workspace.
Human resources can be rewarding both morally and financially. While you're going to be the mediator between the employer and the employee, you'll also get rewarded quite much financially. Here's the annual income of a human resources professional.
Average Annual Salary
$45,000
Many HR jobs pay well. However the three we listed below are some of the highest paying HR professions out there.
| | | |
| --- | --- | --- |
| Compensation and Benefits Manager | Change Management Specialist | Labor Relations Specialist |
| $101,071 | $97,673 | $94,450 |
However, one thing you should keep in mind is that you won't get a six-figure salary immediately after you graduate. For each level of education you finish and for each additional year of experience on the job, you'll earn extra.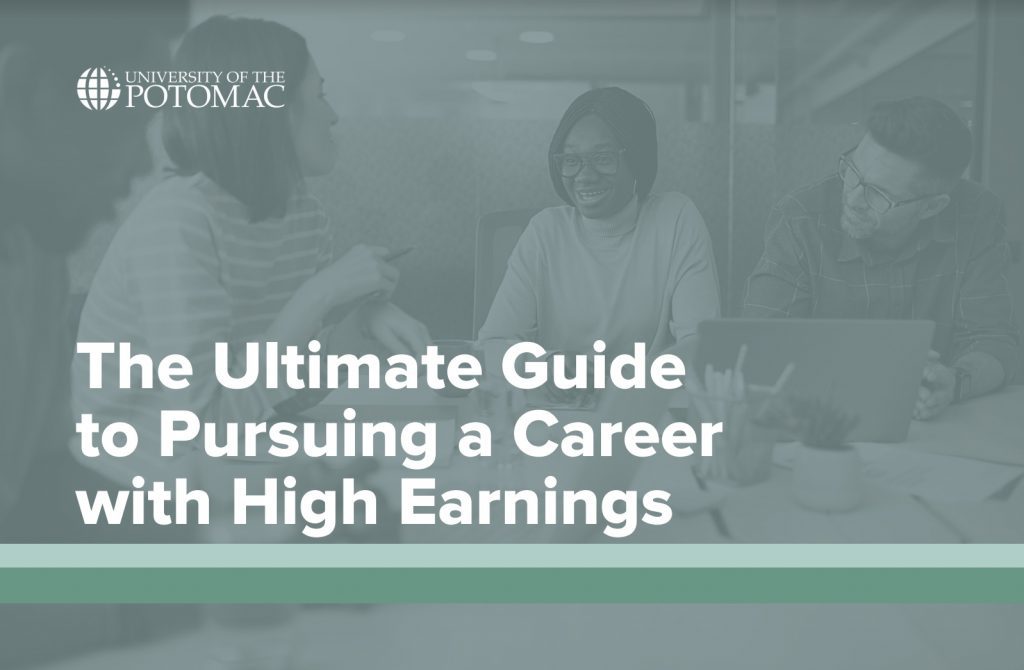 Download Our Free Guide to Pursuing a Career With High Earnings
What can you do with a Human Resources degree?
With a Human Resources degree, you can pursue one of the following careers:
Human resources assistant

Recruiter

Benefits manager

Employee relations manager

Compensation manager
Going to college certainly has numerous benefits. One of them happens to be the chance to choose majors that pay quite well after graduation. These are the highest paying college majors out there. We hope we helped you in making your mind about the major you're going to study. The University of the Potomac offers many of these majors. The best thing is that we offer these programs at an affordable cost, which means that you can finish your dream major and find a job after finishing it without breaking the bank. A win-win situation for you. For any questions you might have, don't hesitate to write to us.