With things returning to normal, the hospitality industry is getting its groove back. Because customers are traveling again and spending money on hospitality establishments as they used to, there are more hospitality management vacancies and job opportunities for people interested in the field.
The U.S. Bureau of Labor Statistics predicts an increase of 9% in job outlooks for hospitality managers in this decade. That makes for a great opportunity to pursue a career in this industry and secure a stable hospitality management salary.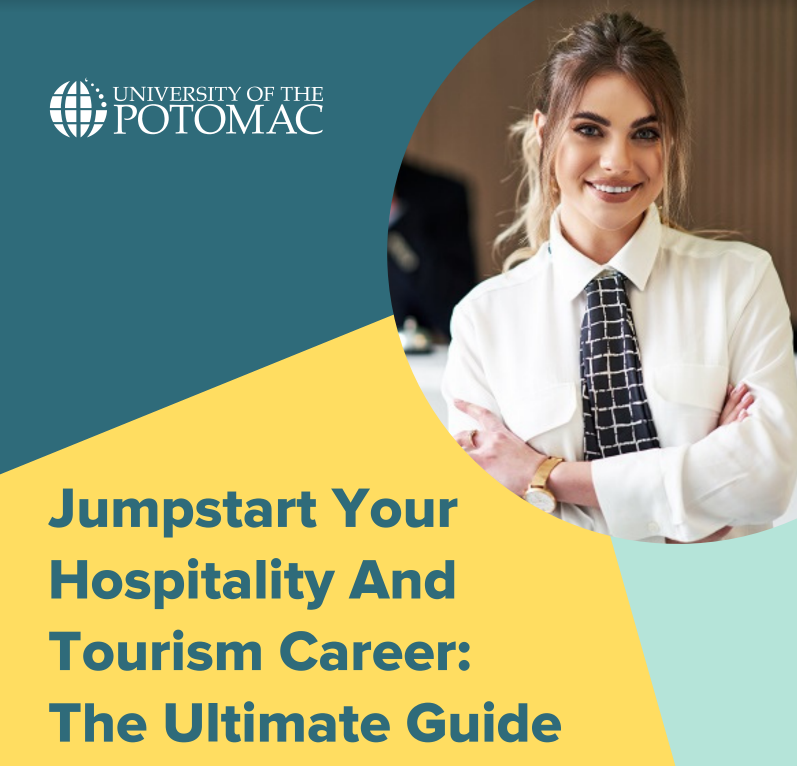 Download Our Free Guide to Jumpstarting Your Hospitality and Tourism Career
Discover all you need to know before you join the field.
What Is Hospitality Management?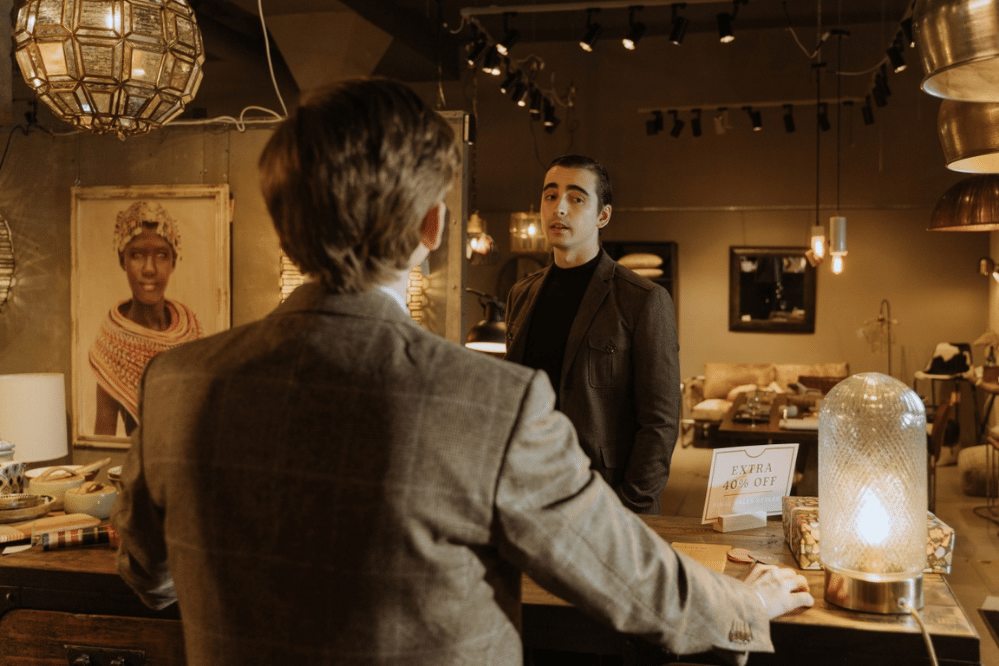 Firstly, we will explain what hospitality management is and how you can get started in the industry. Hospitality management is a diverse industry that includes all lodging and entertainment establishments. The fundamental purpose of hospitality management is to ensure a comfortable and pleasant experience for its clients.
If you want to get started in the hospitality industry and have more job opportunities in the future, it's helpful that first you finish a bachelor's degree in hospitality. Here at the University of the Potomac, we offer a Hospitality program that helps students gain the knowledge and skills necessary to enter the workforce with ease.
What Do Hospitality Managers Do?
Hospitality managers are responsible for ensuring all operations in the hospitality establishment are running smoothly. They are in charge of overseeing the customer service and managerial aspects alike. Moreover, they make sure that the staff has their rights met and have a warm work environment.
Hospitality Management Salary Guide: 10 Best Paid Careers
Hospitality management is a rich and diverse industry. In this article, we will guide you on the hospitality and tourism career options in the industry, how much hospitality managers make in different hospitality establishments, and which are the top ten paid careers.
Hotel Manager
Hotel Managers are invaluable members of the hospitality industry. They ensure all operations in the hotel are running smoothly by overseeing staff, monitoring the customer service process, welcoming guests, implementing strategies to increase efficiency, and resolving guests' complaints.
How much do hotel managers earn?
Averagely, Hotel Managers earn $110,193 per year, with salaries ranging between $89,794 and $131,853.
Casino Manager
Casino Managers are valuable parts of casino management, in charge of overseeing all day-to-day operations on a casino floor, hiring and firing staff, managing the money, handling complaints, and making sure there aren't breaches in security.
How much do casino managers earn?
On average, Casino Managers make around $82,176 per year, with salaries ranging from $15,929 to $421,389.
Flight Attendant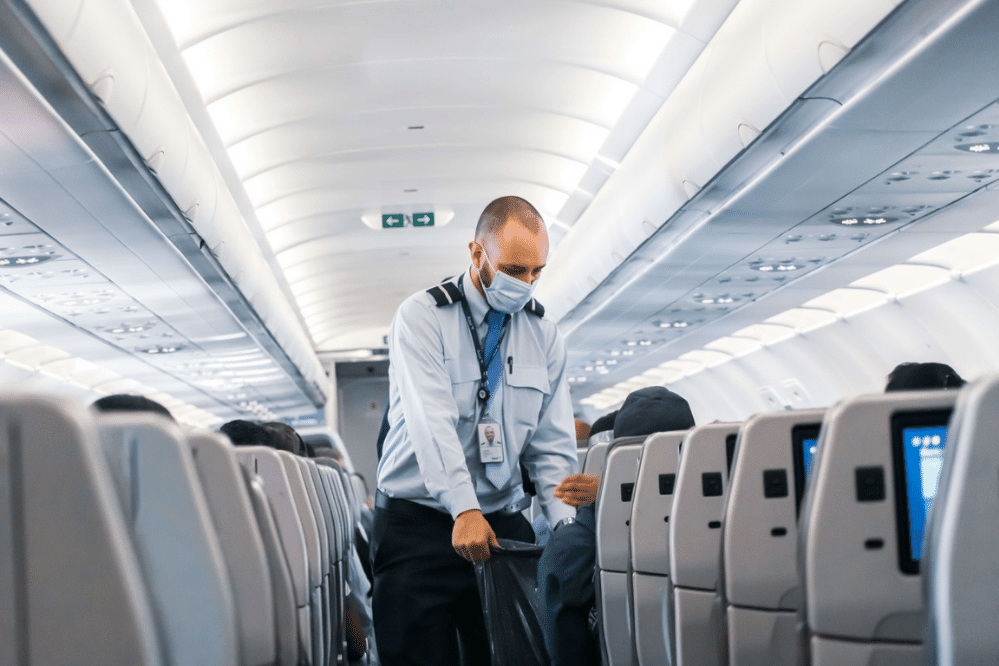 Flight Attendants are professionals that ensure all passengers have a comfortable and safe flight. They perform safety checks, make sure the plane is clean, demonstrate emergency measures, verify tickets and direct passengers to their seats, serve food and beverages, answer questions related to the flight, and take care of passengers who may have special needs.
How much do flight attendants earn?
The average salary for Flight Attendants is $79,869, with salaries ranging between $64,109 and $99,028.
Restaurant Manager
Restaurant Managers are crucial members of restaurants. They oversee all operations in the restaurant and make sure that clients are satisfied with the food and customer service. Their duties include hiring and training staff, keeping track of expenses and profits, keeping an inventory, and ensuring that everything is on par with health code regulations.
How much do restaurant managers earn?
The average salary for Restaurant Managers is $57,058, with salaries ranging from $46,064 to $67,516.
Food and Beverage Director
Food and Beverage Directors are responsible for administering all operations related to food and beverage in a hospitality establishment. They manage large-scale events, oversee staff, manage the food and beverage inventory, ensure that food & beverages are of excellent quality, and maintain health code regulations.
How much do food and beverage directors earn?
On average, Food and Beverage Directors make $94,196 per year, with salaries ranging from $47,160 to $151,377.
Travel Agent
Travel Agents are professionals that help clients create the most suitable traveling plan that fits clients' specific needs. Their duties include making itineraries, finding and booking accommodation, arranging transportation, resolving traveling issues, and managing large-scale retreats.
How much do travel agents earn?
The average salary for Travel Agents is $39,078, with salaries ranging from $35,608 to $45,516.
Interested in pursuing a degree?
Fill out the form and get all admission information you need regarding your chosen program.
This will only take a moment.
Executive Chef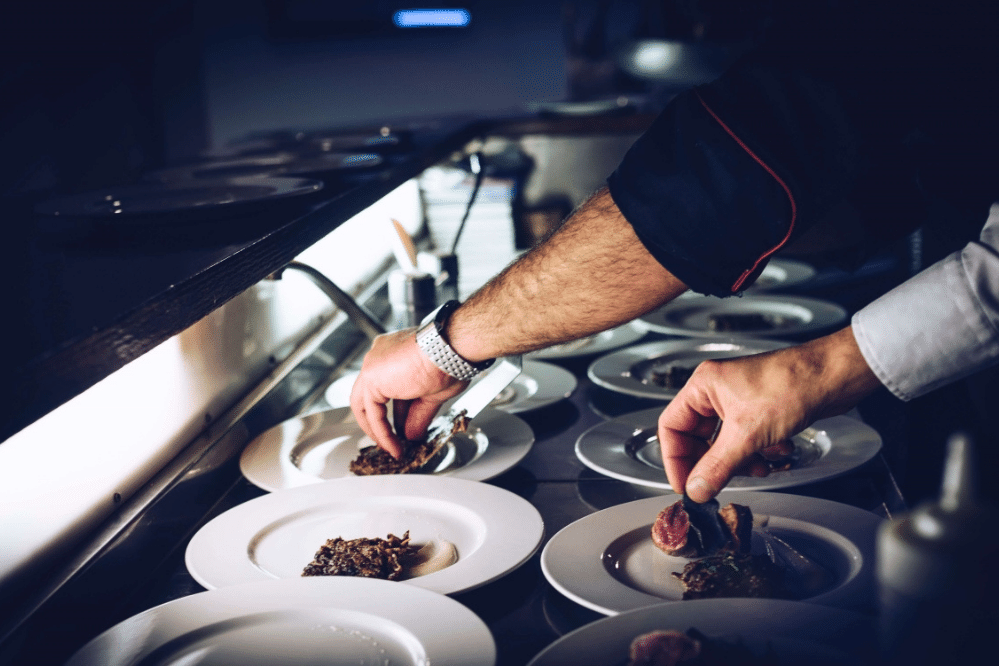 Executive Chefs are professionals responsible for overseeing all kitchen operations of a hospitality establishment, and they have dual creative and managerial roles. They are in charge of planning the menu, hiring and supervising staff, keeping an inventory, keeping up-to-date with trends in the industry, and maintaining kitchen health and safety standards.
How much do executive chefs earn?
Executive Chefs, on average, earn $73,681 per year, with salaries ranging from $62,795 to $89,088.
Entertainment Manager
Entertainment Managers are in charge of overseeing the entertainment events of a hospitality establishment. Their duties include booking and planning entertainment events, managing staff, planning budgets, developing strategies for using the entertainment space, and maintaining good rapport with guests and staff alike.
How much do entertainment managers earn?
The average salary for Entertainment Managers is $107,029, with salaries ranging from $53,850 to $169,940.
Event Planner
Event Planners are creative professionals in charge of overseeing each step of the event planning process. They book venues, brainstorm theme ideas, plan budgets, organize staff, hire suppliers and caterers, and make sure that events are going smoothly.
How much do event planners earn?
The average salary for Event Planners is $50,989 per year.
Sommelier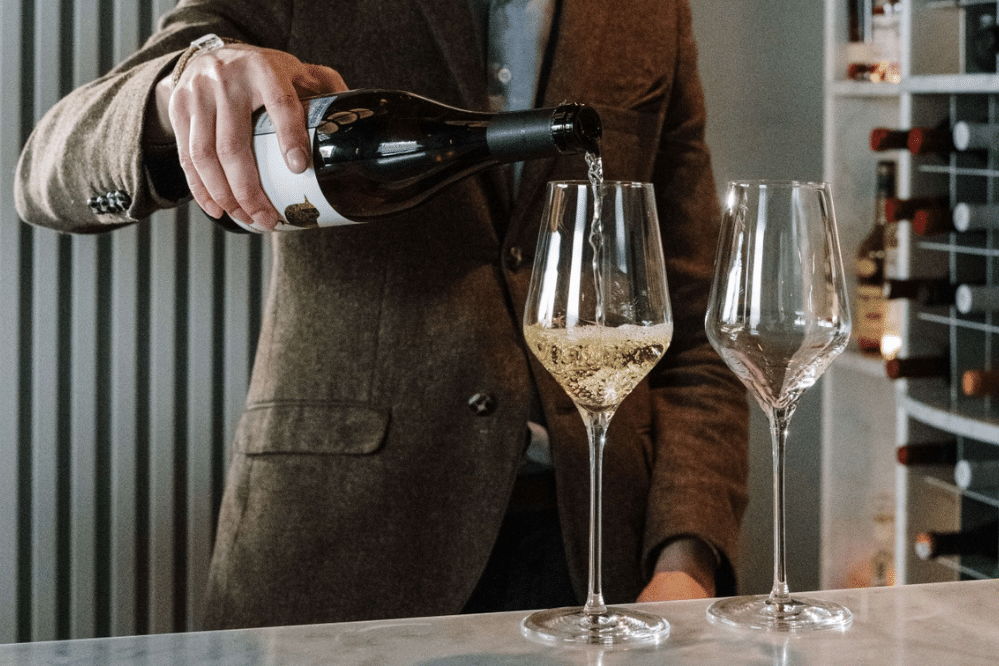 Sommeliers are wine experts who make sure that the wine catalog complements the food menu. They are responsible for maintaining the wine cellar, going to wine tastings, proposing wines to guests, training staff, and consulting with chefs and managers on menus and wine catalogs.
How much do sommeliers earn?
On average, Sommeliers make $60,741 per year, with salaries ranging from $46,607 to $74,766.
Wrapping Up
Usually, the hospitality and tourism salary is above-average, which is rewarding for the people who spend years of time and effort in the industry. This allows them to give their best and help grow the hospitality establishment in which they work. If you're looking to be one of them, now is the time to grab the opportunity!