Although online classes may seem like a development of the last two decades, the foundations for out-of-class learning have been set since the 1800s with correspondence courses and the 1900s with educational radio and television broadcasts. So, it is no surprise students love taking online classes, as they allow them to learn at their own pace, have time for work and family obligations, and learn in the comfort of their homes.
This article will explore the most commonly asked questions about online colleges, how online college classes work, and the benefits of earning an online college degree.
How Do Online Colleges Work?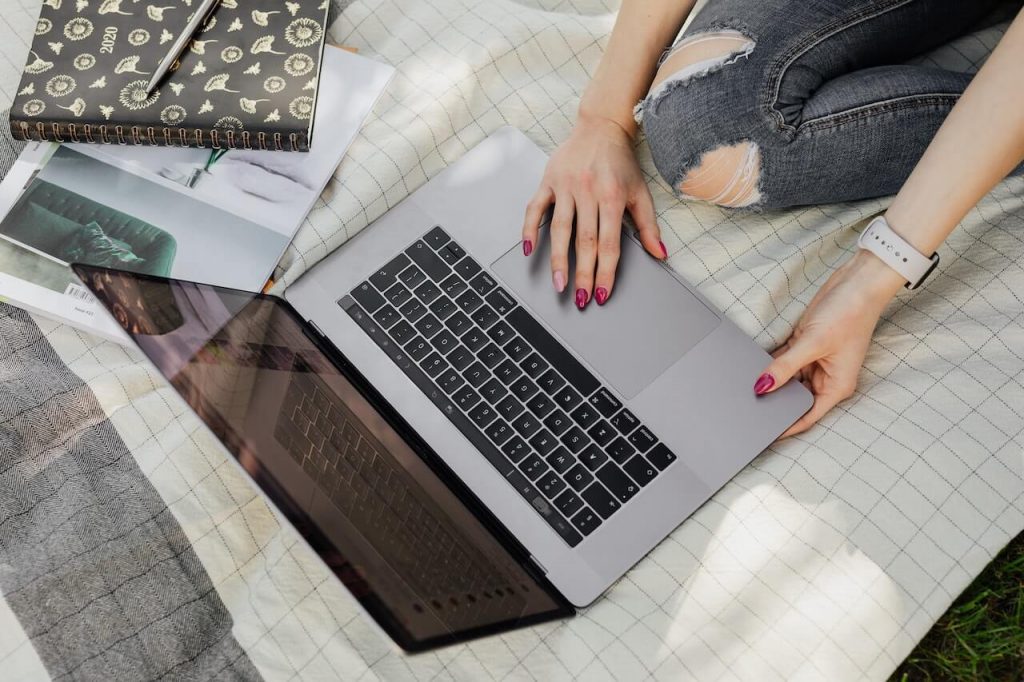 Because of the student's familiarity with traditional classes, online college classes are designed to work similarly to traditional ones. There are many types of software that aid online learning; however, most professors use Blackboard. There, you will find many tools and features that help professors assess students' progress. Some of them are:
Blogs,
Groups for group work,
Discussion boards,
Assignments,
Exams, etc.
These features also help students understand the subject matter better and be more interactive during class.
The Format of Online Classes
When choosing your online courses, it is important to consider what class format suits you better. Online classes usually use either an asynchronous or a synchronous format or a combination of the two depending on the program.
Synchronous format
Courses following a synchronous format have a set schedule of lectures, projects, and assignments. Because of their specific timing, you will have to make time to meet class requirements. This format is great if you want to engage in live discussions of different topics during class.
Asynchronous format
The asynchronous format is far more independent and flexible, as it does not have a set schedule for lectures and assignments. Although there are still deadlines you'll have to meet, this format allows students to learn at their own pace, and it is perfect for students that have other obligations (family, work) or prefer to do their school work independently.
Are Online Colleges 100% Online?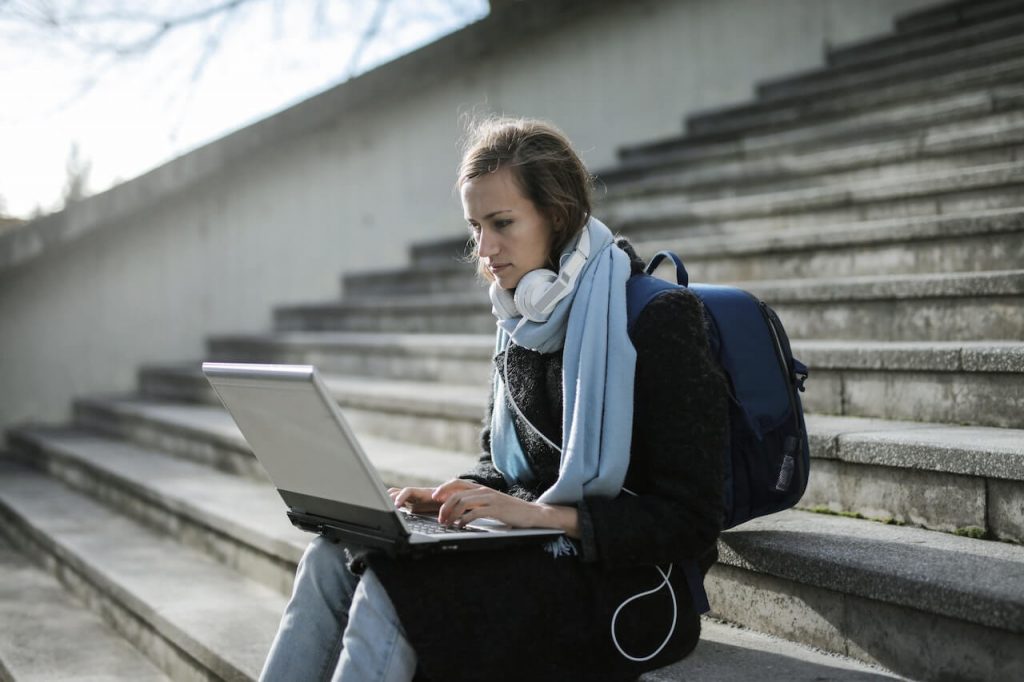 While many programs are 100% online, there are still online colleges that require campus visits from time to time. Here at Potomac University, we offer an array of entirely online degrees with promising job outlooks and above-average salaries. Some of them are:
How Do Online Classes Work in Classes Needing Hands-on Instruction?
One of the biggest challenges of online classes is adapting classes that need hands-on instructions to remote guides. While some courses can be adjusted by providing students with kits and video instructions, many classes can't be successfully transformed due to necessary in-person experience.
For example, nursing, art, or hospitality require several hours in physical settings (labs, studios, and hotels, respectively), which is why these degrees are usually hybrid, meaning they combine online and on-campus time.
How Do Online College Classes Work in Terms of Honesty?
Upholding academic honesty and integrity is a challenge even in traditional on-campus classes, let alone in online courses, where supervision is limited. While restricting dishonesty is a no-brainer, it's important to make clear to students that deception will only benefit them briefly and will damage their learning process in the future.
Here are some ways professors ensure academic honesty in online classes:
Communication: It is vital that professors create a safe space where students can speak freely and are not afraid to ask for help.
Course Design: While it does not justify cheating, sometimes students will do so because of poor course design and insufficient time. This is why giving them good foundations to do assignments independently lessens the stress that leads to dishonesty.
Technology: By installing anti-cheating software that locks down browsers or tools for exam proctoring and detecting plagiarism, professors can reduce students' temptation to cheat.
Are Degrees from Online Colleges Legitimate?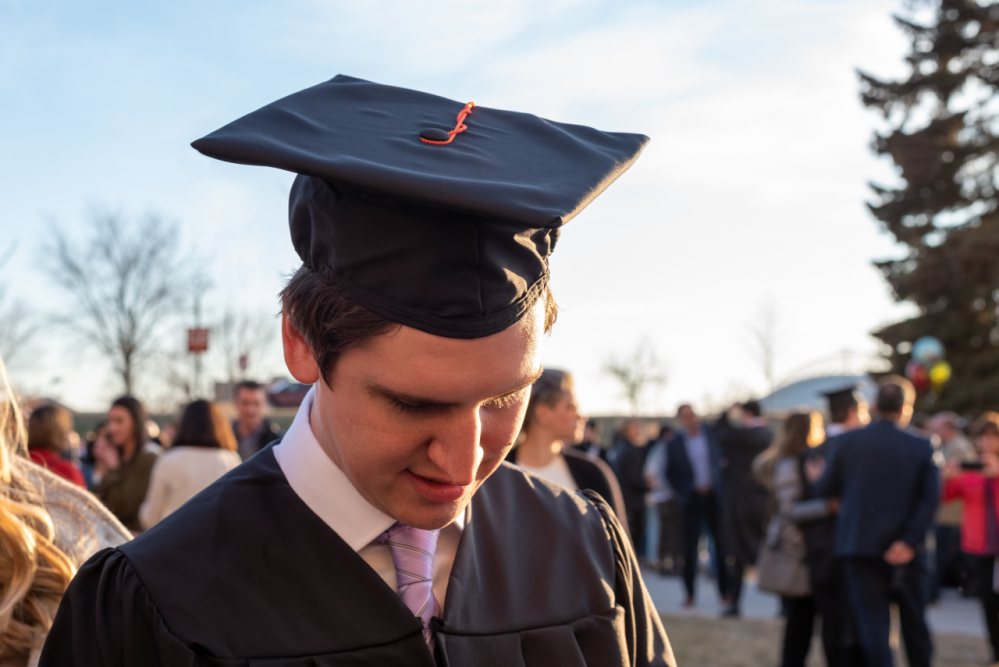 Even though online degrees were looked down upon in the past as employers were concerned that students did not develop the necessary skills as opposed to on-campus classes, nowadays, online degrees hold the same esteem as their on-campus counterparts. Per one survey, 83% of executives find online degrees as credible as traditional ones. So, it all comes down to the type of degree and your abilities, not how you have earned it.
However, before applying for a program, you should ensure that it's accredited and has a modern curriculum.
Interested in pursuing a degree?
Fill out the form and get all admission information you need regarding your chosen program.
This will only take a moment.
What Are the Benefits of Online Courses?
While there are dozens of benefits of taking online classes, we will list some of the most important ones below.
It is less expensive
Perhaps the hugest advantage of online courses is the overall lower cost of expenses than traditional courses. Although the tuition cost is not always lower than in traditional courses, online courses do not require housing or transportation, which saves a considerable amount of money in the long run.
You can go to the college of your choice
With so many acclaimed schools offering online courses, you will be able to enroll in your favorite school and still be in the comfort of your home. This is an excellent option for those with other responsibilities who do not wish to leave their residence or want an earlier graduation.
Plenty of options
These last few years, many universities have adapted their programs to remote courses, such as public health, accounting, business, animation, etc., so you won't have any problem finding the best program for you in your area.
More flexibility
A significant benefit is the flexible schedule of online classes, even more so for students who work or have family obligations. The independence of studying at your own pace allows you to catch up on coursework in your free time without sacrificing much time.
What Are the Disadvantages of Online Courses?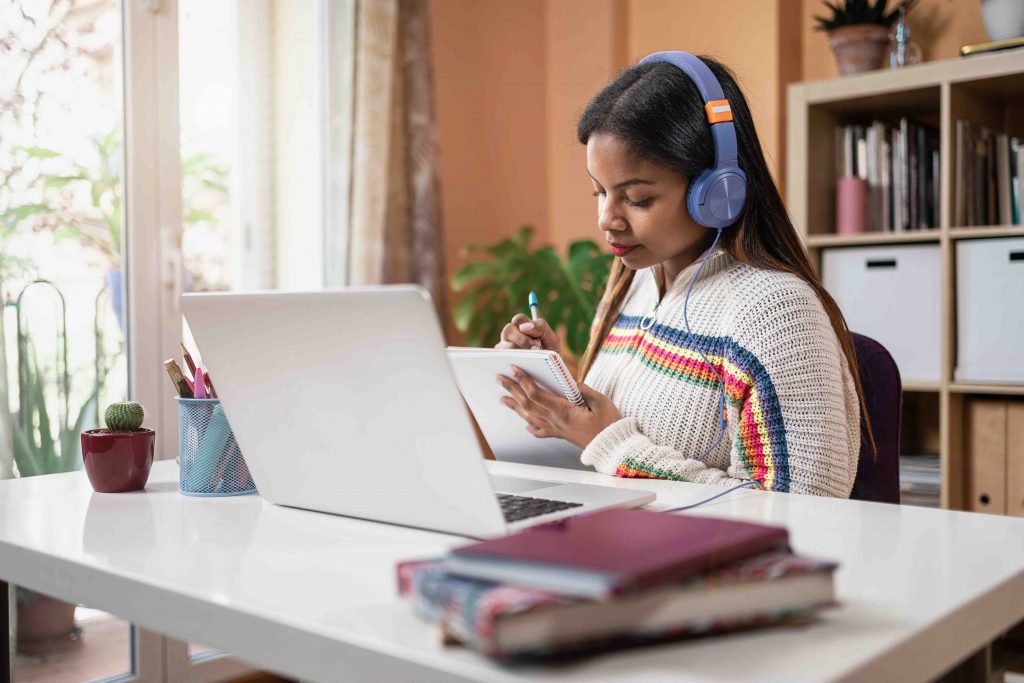 Although online classes seem like the next step in the evolution of learning formats, they still have drawbacks they will need to overcome.
Loss of community
Although this is an added benefit for introverts who want to study alone and work independently, the loss of community is a disadvantage for many as it creates feelings of isolation in students who already spend a lot of time alone.
However, because learning communities make the college experience more unique, many virtual classroom platforms are introducing spaces where students can participate actively.
Lack of structure or routine
Despite structure and routine often being synonymous with monotony, they are the foundation of healthy habits and success. They shape the day and help keep one organized, focused, and productive. So, if you're taking an asynchronous class with no precise scheduling, days can mash up and make you feel lost.
Lack of discipline
This disadvantage is painfully true for procrastinators that need a lot of motivation to get things done and keep track of deadlines. Self-paced courses can cause additional stress for those prone to procrastinating, so they should probably go for classes that require more accountability.
Lack of privacy or space
Even though taking online classes means you can study from the comfort of your home, that can also mean you will not have a dedicated space for coursework if you have a full house. That can cause distractions, which will negatively affect your studies.
The Bottom Line
Before applying for an online college degree, it is important to thoroughly analyze if an online degree is the right choice for you. While online classes have many benefits, some students still prefer traditional ones. Ultimately, you should find which one is more suitable for you and helps you achieve your goals.
If you want to learn more about getting an online college degree, you can start exploring today!