If you love technology and aim for a career through which you can make the world a better place, offers you an excellent job prospect, and have a high salary, then you should consider studying computer science. Although it sounds great in theory, and it is, there are a few things you ought to know about computer science before you enroll in a CS program. Among other things, you should also know how long it takes to finish a computer science program and what you can expect in such a program.
Why Study Computer Science?
Computer science is one of the fastest-growing industries; thus, some of the highest-paid professionals are from this field of study. So, apart from the incredible job opportunities and high salaries, why else should you consider studying computer science? Here are some reasons:
1. Age of technology
As you may have probably noticed by now, technology has entered every aspect of our lives, and it doesn't show signs of stopping or slowing down. Computer science is behind every piece of technology, hardware, and software you can think of, like smartphones, laptops, the internet, and everything in between.
2. Make a good impact
When we said we use technology for pretty much everything in our lives, we weren't kidding. Although we might not notice it anymore because we are so used to it, we rely on technology more than we care to admit. Healthcare, education, banking, and transportation all use technology to run. Technology has made them more efficient, faster, and better. Through computer science, you can contribute with such inventions to make the lives of the people on earth a little easier.
3. Career variations
A degree in computer science (CS) can open doors to a variety of careers. Among the most prominent are:
Software developer
Computer system analyst
Computer network architect
Computer scientist
IT manager, etc.
4. Global mobility
Because technology is so widespread, the computer science industry keeps growing every day. With a computer science degree, you will find job opportunities pretty much anywhere and worldwide.  You can perform many professions in this field remotely from the comfort of your own home, which gives you the pleasure and flexibility of working at your own pace.

What Will You Learn in a Computer Science Program?
Students study various subjects in a computer science program, depending on their enrolled program. For example, in an undergraduate computer science program, students have courses on key topics concerning the operation and organization of computers and computer systems. These courses include computer science theory, programming languages (e.g., Python, JavaScript, etc.), computer systems, computer networks, systems architecture, hardware, software, etc.
Skills you will develop
One of the primary advantages of having a computer science degree is the skills you develop during and after your studies. The best skills to have are those you can apply to many different professions and settings, and the skills you develop studying computer science are just that. Computer science professionals are known for their problem-solving skills, critical thinking skills, and analytical skills. These are skills required by many professions, even those not related to computer science or IT.
How Long Does It Take to Finish a Computer Science Program?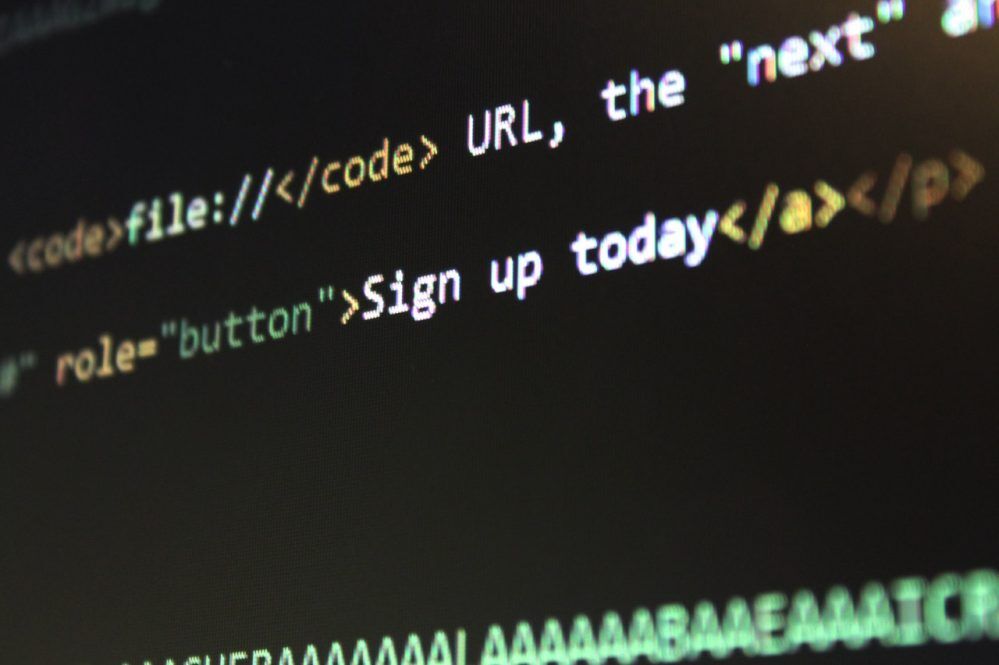 The computer science field is broad and has many areas to explore. The admission requirements, topics covered, and completion time varies from program to program. Depending on your plans for the future and career goals, you can wisely decide which program to choose.
Bachelor's Degree in Computer Science
A Bachelor's degree in computer science encompasses computers' theoretical and mathematical foundations. Bachelor of computer science curriculum differs depending on the school and program, but they commonly consist of computer programming, computer hardware, software engineering, and artificial intelligence engineering. Students enrolling in a bachelor's program will be exposed to topics such as algorithm design, computability, automata, information, and more. A bachelor's degree in computer science will generally take four years to complete if you attend full-time.
Regarding admission requirements, computer science bachelor's programs seek students with strong academic records and standardized exam scores. Normally, applicants must have a high school diploma (or equivalent) and a GPA of 2.0-3.0. Most programs also require applicants to submit SAT or ACT scores. Additionally, computer science bachelor's programs frequently prioritize applicants with relevant professional experience and prior college courses.
A bachelor's degree in computer science will open many paths in your career as many entry-level IT, and CS job positions expect or require applicants to have a bachelor's degree. Bachelor's degree holders can pursue careers as software developers, database administrators, information security analysts, hardware engineers, or network architects. In addition, some bachelor's degree holders use their degree to apply for master's programs, which allow them to advance in their careers.
When it comes to career progression, a bachelor's degree in computer science can lead to wage increase or promotion to management-level employment with increased responsibility, such as IT project manager or computer and information systems manager.
Master's Degree in Computer Science
A master's degree in computer science is a post-graduate program that helps current computer scientists and engineers broaden their knowledge base and get a more advanced comprehension of development, troubleshooting, and other topics. Such master's programs typically cover subjects like software development, computer language theory, sophisticated algorithms, and other field-related issues. When it comes to the time of completion, a Master in Computer Science typically needs 30 to 45 credits, which full-time students can finish in anywhere from 18 months to two years.
In addition, your prior education and your future job goals will determine what you study in such programs. Some computer science master's programs skip introductory courses for candidates who have completed a similar curriculum during their undergraduate education. However, additional courses will be required based on your emphasis and post-graduate aspirations. Finally, prepare to write a master's thesis, as most universities need a capstone project to finish your degree.
When it comes to career advancement, a master's degree may be ideal if you want to obtain a high-level position as a computer and information research scientist. Many students pursuing a master's degree in computer science have already worked for several years. Therefore, these students frequently choose a professional master's degree program developed for students who are already functioning professionals in the industry.
Ph.D. in Computer Science
A Doctor of Computer Science, or Ph.D., is usually the highest degree in the area. Through this terminal degree, doctoral computer science improves your problem-solving, analytical, and research skills. The degree requires strong computational and technological abilities and typically prepares graduate students for research and academic jobs.
Interested in pursuing a degree?
Fill out the form and get all admission information you need regarding your chosen program.
This will only take a moment.
The admission requirements vary by institution. To get admitted to a Ph.D. program, you must at least have a bachelor's degree in the discipline; however, a master's degree is typically preferred. Doctoral candidates must additionally submit GRE scores and letters of recommendation.
Many Ph.D. programs emphasize research and theory, and the majority of graduates move on to careers in teaching, research, or writing. In addition, a Ph.D. program takes between four and five years to complete. After completion, doctoral graduates can pursue careers as computer science professors, computer and information research scientists, or senior computer scientists.
Computer science occupations have a promising job outlook, and as a result, a Ph.D. degree in computer science frequently leads to increased responsibility and higher earning possibilities. Computer science Ph.D. holders can advance to academic, research, and leadership positions.
Individuals who enroll in these programs typically wish to work in highly specialized computer science disciplines or teach at the college level. They must have demonstrated academic excellence in previous college programs and a willingness to learn more about a particular area through additional study and research.
Why Keep Up With The Latest Developments In Computer Science
The field of computer science is constantly evolving. It seems like a new app or gadget is being invented or developed every day. Therefore, in computer science, keeping up with the latest developments is not only an advantage but a requirement.
Suppose you are considering studying Computer Science and wondering how long it will take you to get the degree. In that case, we want to encourage you to prepare yourself for lifelong learning and continuous professional education to increase not only your job opportunities but also your salary prospect.
Prepare for lifelong learning
If you have your heart set on a computer science degree, this is probably the first thing you need to know. Most of the professions that come from a CS degree require lifelong learning. This fact should be exciting news for those people who get bored easily and need to learn or focus on new things every once in a while.
Professional development
Keeping informed on the latest developments in computer science is one of the ways to ensure professional growth. Reading about and researching the latest products in computer science, you can develop new skills or employ new tools, resources, and techniques to become more efficient in your profession. This advice is an excellent tip for everyone, not only those with careers in CS since we all use technology in our daily lives.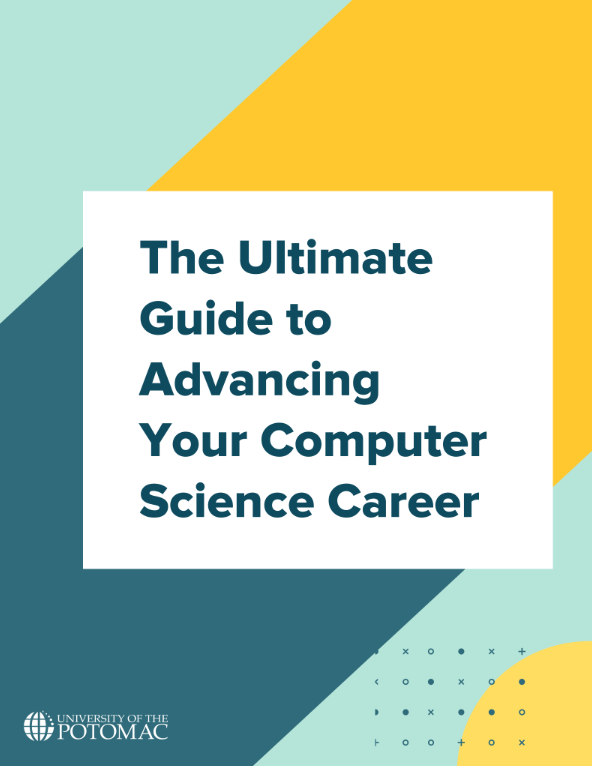 Download Our Free Guide to Advancing Your Computer Science Career
Learn everything about computer science and its impact on the world, why you should pursue a career in it, and how you can do that, including the opportunities here at UOTP.




Opportunity to increase career prospects
Another reason to keep up with the latest developments in computer science is to increase your career prospects. Computer science graduates have a variety of careers to choose from when entering the job market. Being up to date with the latest of what technology has to offer is one way to ensure professional development and consequently increase your career opportunities.
Increase your earning potential
Last but not least, it is grounds for a better salary. Although computer science is known as a field of lucrative careers, some of them pay better than others. And even though you might have already chosen a profession, it doesn't mean you have to stay where you are.
Staying up to date with the developments in technology, among other things, might give you the opportunity to change your career into something with better benefits, i.e., a higher salary.
Based on the data gathered by the Bureau of Labor Statistics (BLS), the following are the best career possibilities in the computer science field and their earning potential:
Computer and Information Research Scientists – $131,490 per year
Computer Network Architects – $120,520 per year
Information Security Analysts – $102,600 per year
Computer Systems Analysts – $99,270 per year
Computer Programmers – $93,000 per year
Network and Computer Systems Administrators – $80,600 per year
Computer Support Specialists – $57,910 per year
So, the good thing about a degree in computer science is that it takes only four years (sometimes less) to obtain. Even better is the fact that you can join the workforce immediately after getting your bachelor's in computer science. Lastly, there is room for professional development or career advancement even in computer science; you just have to be willing and work hard for it.