Many students look forward to college life. But for many, college is just another challenge they aim to complete as soon as possible without wasting any valuable time. That's why some students devote most of their time to earning credits, enrolling in extra classes during vacations, and avoiding failing classes.
If early graduation is on your list, follow our guide on how to graduate early. But before that, let's see if early graduation is an option.
Can You Graduate College Early?
The answer is yes; graduating early is an option. Under specific circumstances, an undergraduate degree usually takes four to six years. However, some places offer students the opportunity to graduate earlier than that. With effort and proper planning, you can graduate earlier than anticipated. But how? Follow our guide.
How To Graduate College Early
The earlier you graduate, the faster you'll be on track with real-life circumstances. Generally speaking, the key to early graduation is earning more credits than usual. But there is, of course, more to it. Keep reading to learn more about the steps you should follow that will lead you to an earlier graduation.
Earn credit before starting college
Working toward extra credits while in high school would be a great headstart for early graduation. There are many ways you can do this. Many students choose to enroll in advanced placement (AP) classes. These classes prepare students for college-level exams in more than 30 subjects. At the end of the school year, AP students can sit for the exam, graded from 1 to 5, with 5 being the highest grade you can take. You must score at least 3 to earn college credits.
You can also earn credits by enrolling in Cambridge Advanced International Certificate of Education classes. These classes mainly focus on mathematics, science, humanities, and interdisciplinary subjects. Universities worldwide recognize these classes.
Look into other opportunities if you need a different alternative than the abovementioned options. You can consider the dual enrollment option if you wish to experience college classes while still in high school.
Test out of class topics you already know
With the high-cost and lengthy courses, you should seriously investigate alternatives that may allow you to skip classes you already know. If you have proven mastery of a topic and have many other courses for working on, it seems reasonable to avoid introductory general education classes if possible. You can do this by testing out of classes. However, be cautious and research the college you are about to enroll in to see if they accept such exams.
Max out your course credits each semester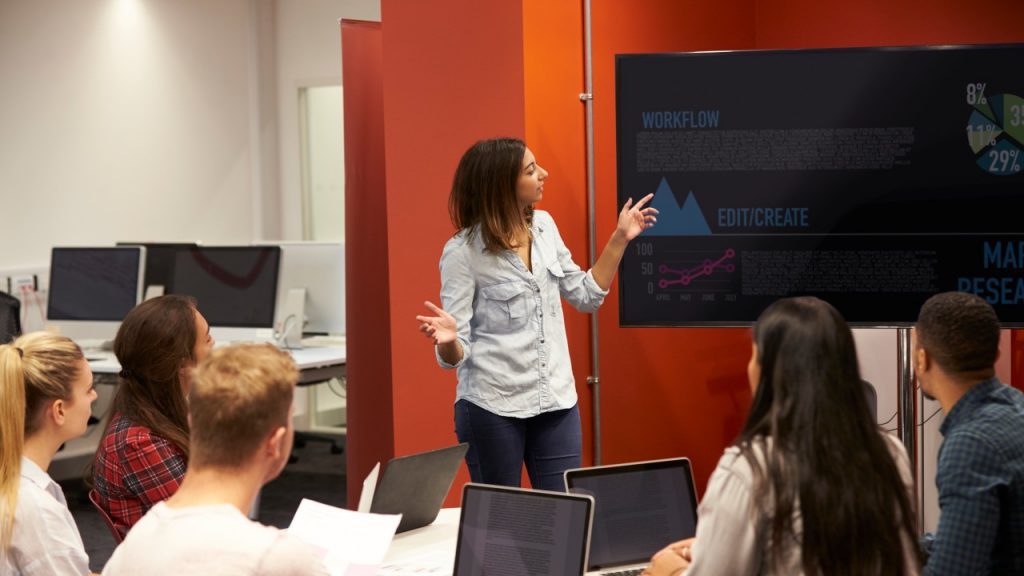 To graduate, you need a certain number of credits. The more credits you accumulate each semester, the closer you get to graduation. You must collect approximately 120 semester credit hours if you plan to graduate in four years, which translates to 15 credits per semester. Anything less than four years would require you to collect more than 20 credits per semester. Additionally, you'll need to take more than six classes instead of four.
Transfer existing credits
All the work you've done to reach this point is highly important. But you should pay extra attention to what's about to come next.
Transferring credits means putting your earned credits in high school toward the degree you want to enroll in. You can't do it yourself; you must contact your previous school and ask for the transcript. Next, contact the admissions office so they can count these toward your current degree. And always make sure to double-check for errors in transferring.
Take classes from a community college
With careful planning and effort, you can enroll in two colleges simultaneously. Before making such a decision, make sure that the courses are transferable. Otherwise, you would only waste your time. Also, avoid taking the same classes at different colleges because that will lead to a slow graduation process.
Take summer classes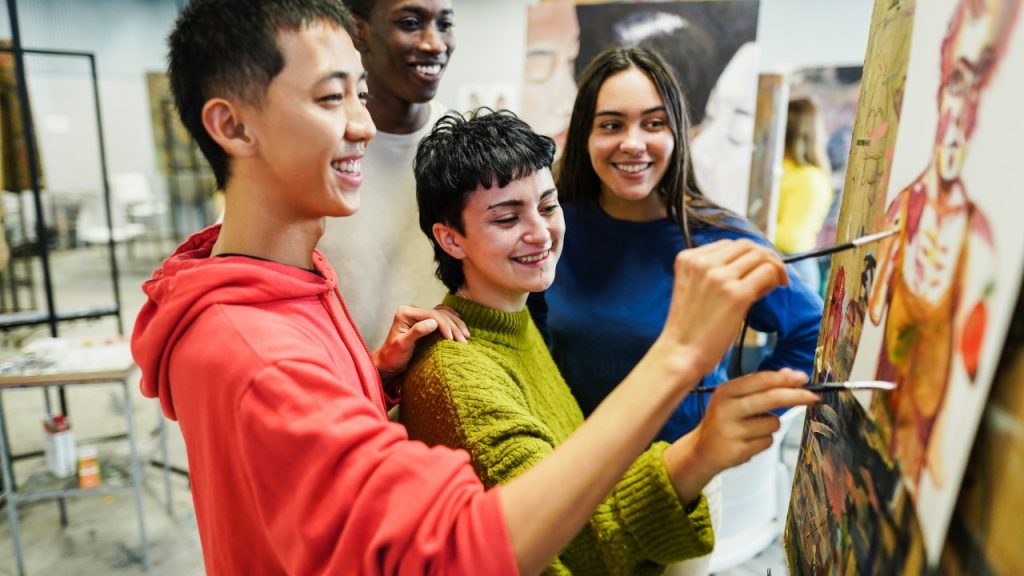 With careful planning and effort, you can enroll in two colleges simultaneously. Before making such a decision, make sure that the courses are transferable. Otherwise, you would only waste your time. Also, avoid taking the same classes at different colleges because that will lead to a slow graduation process.
Pursue internships that give credit
Many schools and colleges offer internships in exchange for credits. The number of credits varies from college to college, but an internship generally counts as one class. So if one class has three credits, you can take them through internships in summer or winter. Always make sure to consult with your college correctly to understand their criteria. Otherwise, you can take an internship, hoping to get credits but ending up with zero credits in exchange.
Work closely with your academic advisor
Academic advisors assist students in planning their degree, selecting courses that offer a suitable match, and progressing toward graduation. They can help you with everything, from deciding the best classes to arranging schedules. Since they're educated and knowledgeable in various aspects of academia, you can contact them for transferring details, summer classes, and online classes. Carefully ask and listen to their suggestions for a better outcome. Communicate your goals and discuss the best ways to achieve what you want.
Take online classes
Another option is taking up online classes, but ensure you learn how online college classes work so that you can make the most out of it. Online courses will reduce commuting expenses and save time for studying and completing assignments. If you plan to enroll in two colleges, you can participate physically in one and have online courses for the other. 
Pros of Graduating From College Early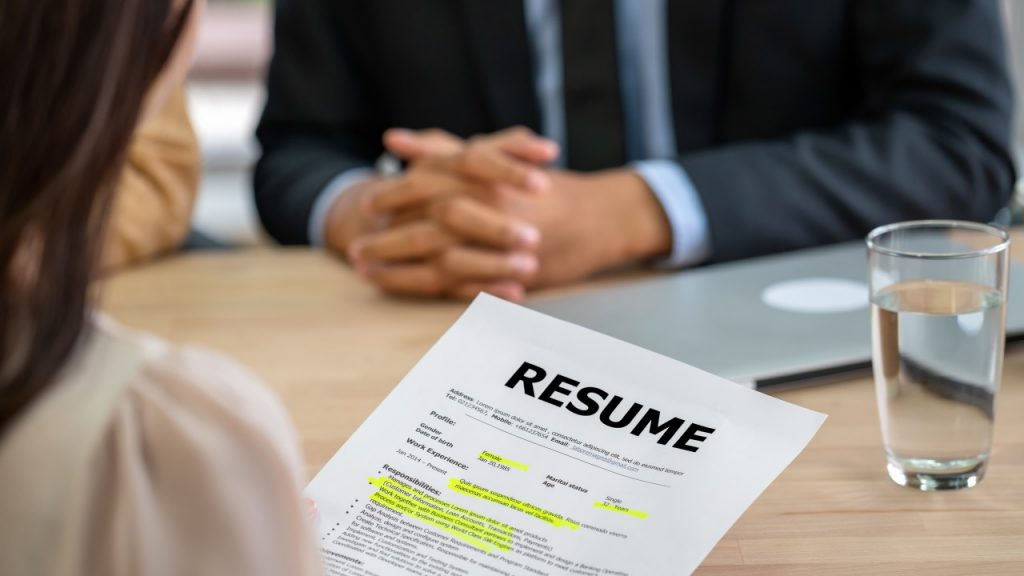 Graduating early is an important choice that should be carefully considered. Be sure to weigh the advantages and disadvantages before making a decision. Benefits of early graduation include:
Interested in pursuing a degree?
Fill out the form and get all admission information you need regarding your chosen program.
This will only take a moment.
Jumpstart on job searching
Reduced need for student loans
Cons of Graduating From College Early
While there are advantages to graduating early, there are also some significant disadvantages.
Missing out on the traditional four-year college experience 
You may not be emotionally ready for the real world
Losing touch with college friends
A tougher workload in school
Should You Graduate College Early?
The concept of graduation can seem intriguing to many students whose goals are to enter the job market earlier and advance in their careers. Some other reasons students want to graduate earlier are:
Not enjoying college life as much
Escaping the peer pressure
Becoming part of the workforce as early as possible
Saving money
If you check the list of reasons above, you should work toward early graduation.
The Bottom Line
The decision to graduate from college early is a challenging one. Graduating from college is a significant achievement. It's like entering adulthood via a gateway. While there are ways to help you graduate early, there is no definitive answer if it's the right choice. The right thing to do when deciding upon such a decision is to weigh the pros and cons of early graduation and see where you stand. Only then can you make the right decisions. And, if you decide upon early graduation, make sure to follow all of the abovementioned steps carefully.
Frequently Asked Questions (FAQ):
How can I graduate from college early?
Graduating early typically involves:
Taking a heavier course load.
Earning college credits through advanced placement exams or dual enrollment.
Careful academic planning.
Working closely with your academic advisor to create a roadmap to early graduation is also essential.
What are the benefits of graduating early from college?
Reduced tuition costs: Early graduation can save you money on tuition and other expenses.
Entering the job market sooner: You can start your career or pursue advanced education earlier, potentially gaining a competitive edge.
Saving time: Early graduates can embark on new life experiences, such as traveling or starting a family, sooner.
Are there any downsides to graduating from college early?
Reduced college experience: Early graduation may limit your opportunities to engage in extracurricular activities, internships, and networking.
Increased stress: Balancing a heavy course load can affect your overall well-being.
Missed opportunities: Rushing through college might mean missing out on meaningful academic or personal growth experiences.
Can I still graduate early if I change my major or have academic setbacks?
Changing your major or facing academic setbacks can make it more challenging to graduate early, but it's still possible with careful planning. You may need to adjust your course schedule or consider summer courses to catch up.
How can I ensure I meet all graduation requirements if I graduate early?
Regularly meet with your academic advisor to ensure you are on track to meet all degree requirements. Verify that your course choices align with your major, minor, or concentration, and keep a close eye on your credit count.
Can I graduate early from any college or university?
Graduating early is possible at many institutions, but the feasibility and specific requirements may vary from one school to another. Research the policies and options available at your college or university.
How do I decide if early graduation is the right choice for me?
Consider your academic and career goals, financial situation, and personal aspirations. Weigh the pros and cons carefully and consult with academic advisors, mentors, and peers to make an informed decision.
What steps can I take to maintain a work-life balance while trying to graduate early?
Prioritize time management, self-care, and a healthy work-life balance to prevent burnout. Seek support from professors, advisors, and peers when needed, and consider spacing out challenging courses to maintain a reasonable workload.