During college, you must participate in many writing assessments, one of the most important being academic essays. Unfortunately, only a few are well-informed about the process of academic writing.
If you're reading this, you probably want to learn how to write an academic essay. Follow our guide! Here we'll introduce the concept of the academic essay, the five components of an academic essay, the format of an academic essay, and more.
Ready to master your academic essay writing? Let's go!
What Is an Academic Essay?
An academic essay is writing created to initiate debate, defend an idea, or present a new point of view by supporting it with evidence.
One of the most important components that differentiate it from typical essays you have written in high school is supporting ideas with evidence. If you claim that, for example, "divorces have a negative impact on young children," you need to find sources that support your argument to make it more convincing.
Interpreting facts is another essential element of a successful academic piece of writing. Academic essays should be written in a formal tone, with a set structure, and have a critical, based, and objective viewpoint. You should be able to understand and transmit different points of view to your readers in a simple but formal manner.
Are you still trying to figure out what steps you should take to start writing? Keep scrolling!
How To Write an Academic Essay
Writing an academic essay can initially seem intimidating, especially if you are unfamiliar with the rules and requirements.
The time and effort spent on the writing task might differ depending on the topic, word limit, deadline, and other factors. However, the key steps, including preparing for the writing, creating a thesis statement, introduction, conclusion, and editing process, must be included in every academic writing style.
By following the detailed list of actions below, you can start and finish your essay in no time.
Prepare to write your essay
Before going into the technical part of the writing process, one piece of advice you should keep in mind is planning. Planning is as important as the writing process. If you plan correctly, you will have sufficient time to perform every step successfully. Failure to plan will lead to a messy essay and, worst-case scenario, an unfinished writing piece.
Understand your assignment
First and foremost, before you take any action regarding writing your essay, you must ensure you have clearly understood every tiny detail that your instructor has provided you—this step will determine your academic essay's effectiveness. But why is that? Understanding the assignment in detail will leave no space for any irrelevant information that would lead to wasted time and, ultimately, a lower grade.
Develop your essay topic
If your instructor doesn't give you a specific topic, you should spend some time finding a topic that fits the requirements. Finding a topic sounds easy, but finding the right one requires more than just a simple google search.
So, ensure you develop an original topic, as it adds more value to your academic writing. However, ensure that there is enough evidence from other sources to help you back up your arguments. You can do this by researching similar topics from trusted sources.
Do your research and take notes
Once you determine the topic, go on and do some research. This part takes a lot of effort since there are countless sources online, and obviously, you have to choose some of the best.
Depending on your topic, there might be cases where online sources are not available, and you'll also have to visit local libraries. Whatever the case, you need to take notes and highlight the components you want to include in your essay.
A quick tip: Go back to your topic often to avoid getting swayed or influenced by other less relevant ideas.
Come up with a clear thesis statement
An excellent academic essay contains a strong thesis statement. A strong thesis statement successfully narrows your topic into a specific area of investigation. It should also intrigue your readers and initiate debate.
A good thesis statement is:
Arguable
NOT a question
NOT a personal opinion
Create a structure
After gathering all the necessary information, you can begin outlining your main ideas. The primary academic essay structure is classified into the following
Introduction
Body
Conclusion
Failure to maintain these three components in your academic essay will result in a poorly written assignment. Luckily, you can easily avoid that by following our guide.
Writing the introduction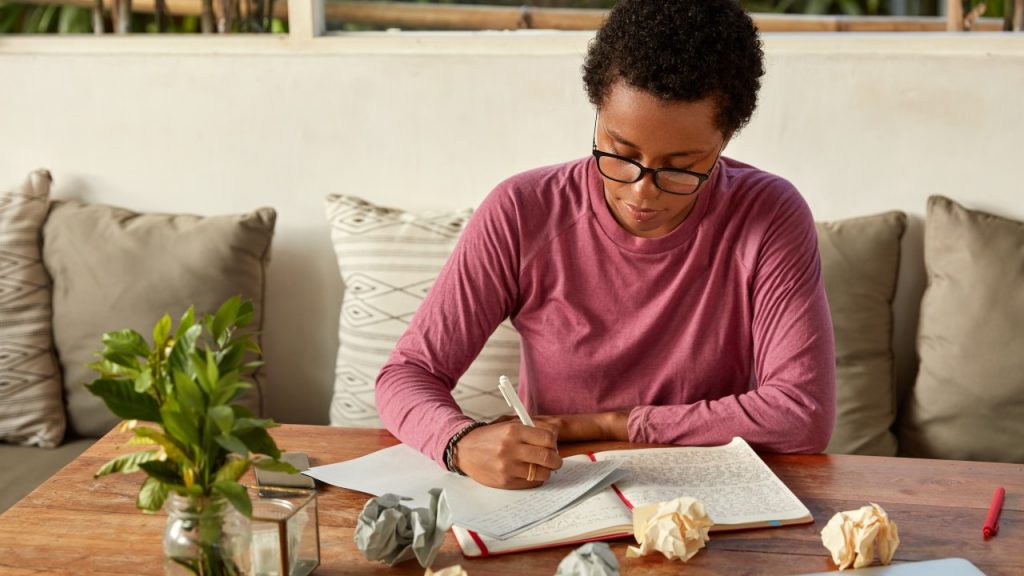 Your essay will be divided into paragraphs of equal importance, but the introductory part should always stand out. You must make your introduction as presentable as possible and get the reader's attention. Work on it as if you were to get graded only by the evaluation of that first paragraph.
The purpose of the introduction is to demonstrate that your thoughts and ideas are logical and coherent. Also, depending on the word limit, you can use more than one paragraph.
Hook the reader
All forms of writing benefit from an attractive hook. If you have no idea of how to hook the reader, you can go the safe way and choose a recent fact or statistic. Statistics will give your essay credibility, surprise the readers, and make them want to keep reading.
Give background on the topic
Now that you have the reader's attention, you should strive to expand the essay's key points but to a limit since the introduction is only one part of the whole essay. You should generally explain what gaps from previous sources you will cover and what others have covered so far.
Present your thesis statement
When introducing your thesis statement, you can present it as a statement of fact or controversial. If you decide to give a statement fact, it will be challenging to keep your audience engaged since facts can be easily proven. But presenting it more controversially will keep your audience awake and can even result in a better grade overall.
Interested in pursuing a degree?
Fill out the form and get all admission information you need regarding your chosen program.
This will only take a moment.
Writing the body of your essay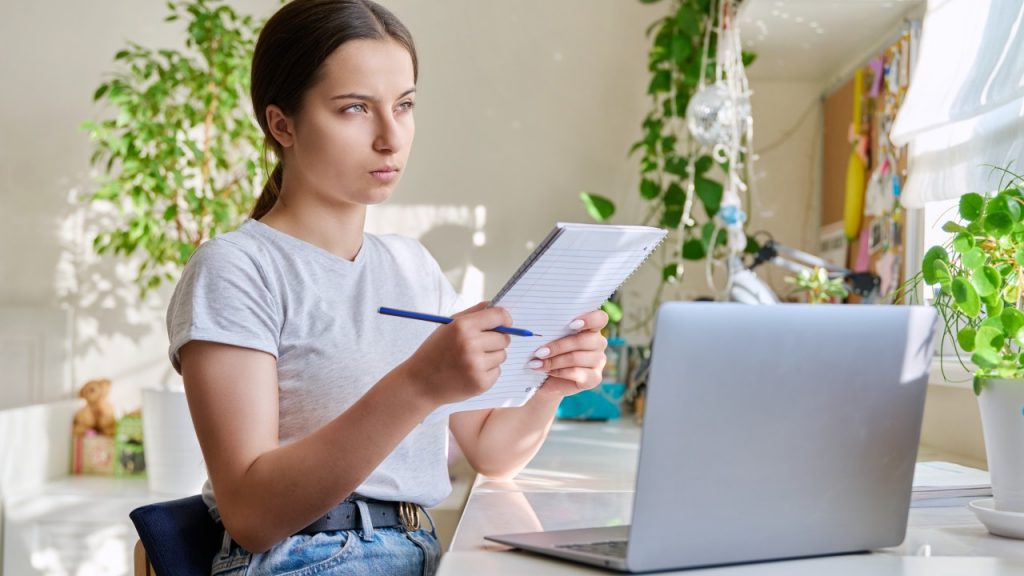 The body part of your essay is where you'll expand all of your ideas presented in the introduction. It's essential to stay consistent and not include irrelevant information. Since it is the longest part of your essay, you can easily get lost, and to prevent that, it would be best to map an internal outline specific to each paragraph. This way, you know what to include and where.
Paragraph structure
Each paragraph should follow a specific structure. It should begin with an introductory sentence that tells the reader the main ideas you will discuss in the paragraph. It's advisable to point back to your thesis statement to identify the relationship between it and the existing idea. Also, ensure that each paragraph demonstrates new ideas.
Length of the body paragraphs
Depending on the topic and the arguments you've gathered, it's advisable not to exceed 200 words per paragraph in academic writing. If your paragraphs are too long and contain unnecessary wording, it will become difficult for the reader to follow your point. So keep them clear and concise.
Writing the conclusion
Congratulation, now you've made it to the last paragraph of your essay. The conclusion's primary purpose is to summarize the ideas presented throughout your essay. Writing a good conclusion should take little time since you know what the essay contains. However, be aware of what points you should or shouldn't include.
What to include in your conclusion
A strong conclusion needs to have an introductory sentence. In some cases, if your instructor approves, it can include other areas that need to be investigated in the future. But at its core, it should only remind the reader about the main arguments discussed.
What not to include in your conclusion
You should at all times refrain from including new ideas. Since the essay ends with the conclusion, don't go into details or support new points. Doing that will confuse the reader and result in a poor grade.
Editing your essay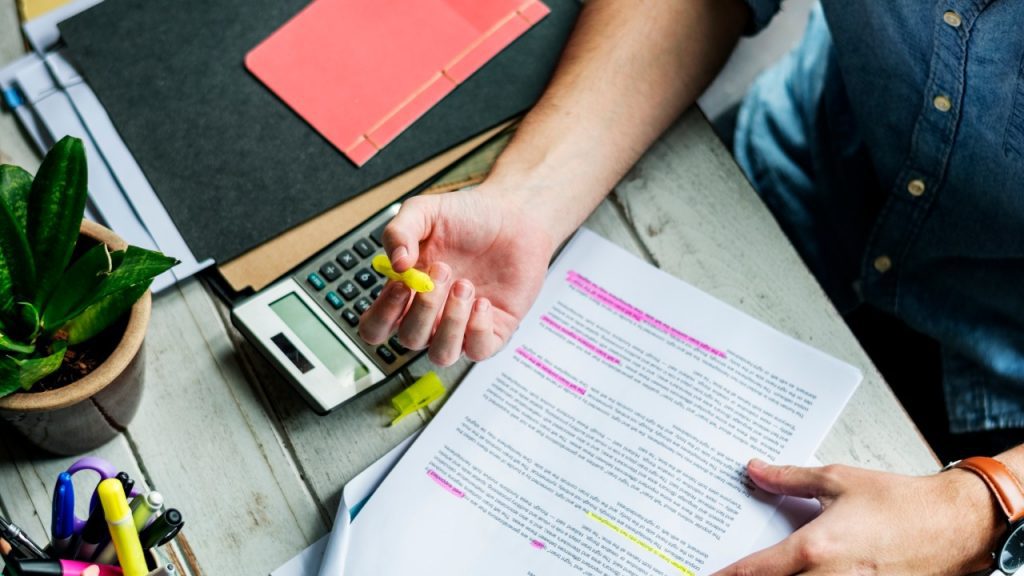 Without a doubt, editing is just as important as writing. No matter how careful you are during writing, there's a high possibility that there will be some slip-ups. These can range from spelling mistakes to grammar, punctuation, and so on. We suggest you spend time doing other things and return to the essay again. This will help you notice errors that you otherwise wouldn't.
Tips for Writing a Great College Essay
Now that you have a clear idea of the process of writing an academic essay, we have a few more tips:
Always cite your sources
Gather enough sources to support your thesis statement
Keep your sentences short and comprehensive
Start the research as early as possible
Do not skip revising
The Bottom Line
Writing an academic essay is a complex task. But with the right tools, guidance, and willingness to learn from your mistakes, you will master academic writing in no time. Make sure to follow each of the abovementioned steps and practice as much as possible. And don't forget to edit!