Like many students thinking of pursuing a degree in business, you've probably asked yourself many daunting questions. Questions like:
"Do I need to focus on a particular specialty?
"What am I going to do when I graduate?"
"If I know the formula for calculating compound interest is M=P(1+i)n, does that make me a boring dinner companion?"
Fortunately, for those seeking a degree in business management, the first two questions are easy to answer. (For the third question, the answer is "Potentially, depending on your taste in music.")
And if you are in the stage where —and we've all been there— you start wondering if what you have decided on is even the right choice for you, you have probably asked yourself the question:
"Is a business degree worth it?"
In this article, we explore certain facts about a business management degree to help you decide for yourself if it really is worth it.
The Business Management Degree Explained
A degree in business management is often viewed as an open-ended major, meaning that it builds a strong foundation for a number of careers. So, rather than specialize in a single business function, the business management degree enables you to fulfill a variety of managerial roles across the entire business spectrum. As such, business management courses often focus on a wide set of core business functions, including accounting and finance, operations, marketing, and, of course, business management.
In addition to delivering practical knowledge, business courses also enable students to hone the important skills required of today's business leaders. These include building teamwork, creative problem solving, critical thinking, data analysis, effective communication, and computer aptitude.
Building such a comprehensive understanding across the realm of business functions and aptitudes gives graduates with a business management degree a nearly limitless pool of careers and companies within their reach.
Career Prospects with a Business Management Degree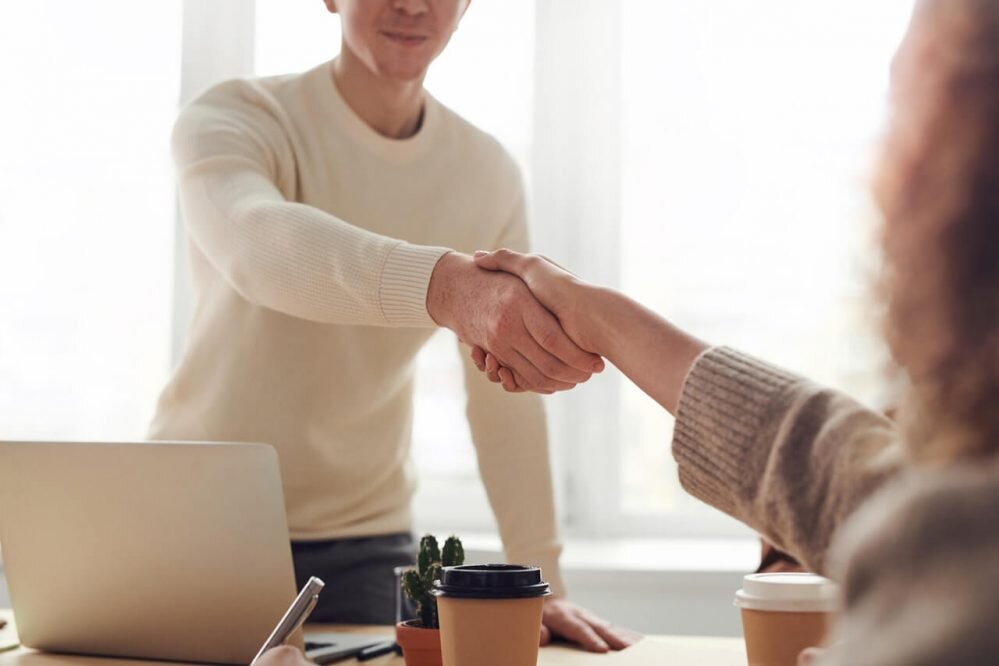 Graduating with a degree in business management offers very positive job prospects, partly owing to the fact that graduates can easily fulfill managerial roles in a number of business functions across a range of industries. Furthermore, the foreseen retirement of the baby boomer generation – which now occupies many managerial positions – indicates an increasing number of management-level openings may soon need to be filled. The Bureau of Labor Statistics projects a 9% growth rate on all management occupations by 2030, resulting in 906,800 new jobs.
As a business major specializing in business management, you can pursue the following careers, among others:
Business consultant- As a business consultant, you will help businesses by offering consulting services in order to boost the business' performance.
General manager- A role where you administer the everyday operations within a business. Some of your responsibilities include being in charge of the staff, budget, etc.
Sales manager- As a sales manager, you will be in charge of the sales department in a company. You will provide training for the staff, develop sales strategies, write sales reports, etc.
"But what about the salary?" you might ask. The Bureau of Labor Statistics provides statistics that show jobs in business range from around $40,000 to over $150,000, depending on level, job function, and industry. Managers in marketing, engineering, IT, and other top-level executives show salaries of over $100,000.
3 Reasons to Consider a Business Degree
And if you still feel like you need more convincing, here are three short and concise reasons to put on your "Business Degree Pros List":
Interested in pursuing a degree?
Fill out the form and get all admission information you need regarding your chosen program.
This will only take a moment.
Widely applicable knowledge and skills – As you've probably heard by now, a business degree is very versatile, which means you can work in a range of industries, including education, healthcare, manufacturing, NGOs, etc.
Lucrative careers – Simply put, a business degree can lead the way to some high-paying careers. According to the BLS, the median annual salary for management occupations was $109,760 in 2020.
Recession-resistant careers – According to the Graduate Management Admission Council (GMAC), 86% of business majors were employed in 2011. This was after The Great Recession that ended in mid-2009.
What Courses Do You Take When Studying Business Management?
If you have already decided to pursue a business management degree, you are probably interested to know more about the classes you will take. While it may depend on the university, here are some of the courses you will take as an undergraduate student:
Accounting
Business
Finance
Marketing
Management
Economics
So, is a Business Management Degree Worth It in 2022?
So, is a degree in business management right for you? Well, that could depend on your interests and career aspirations. Someone who is passionate about a particular business area may be better suited to pursue a more specialized degree. However, for those students looking to gain a general business education and develop transferrable managerial skills, a business management degree can provide a broad base of opportunity – and career advancement – across numerous industries. The University of the Potomac provides business management concentrations in several areas to accommodate a student's desired focus.  For more information, visit Potomac's business degree page.
*Disclaimer: Potomac makes no guarantee of actual salaries or the accuracy of salary statistics on external websites. Please see the Bureau of Labor Statistics site for more details on cited salary statistics.