Pursuing a hospitality management career means joining a dynamic field that implies working with different people from different cultures and backgrounds. That allows you to be up to date and responsible for these peoples' needs and wants during their most precious moments – holidays. If that intrigues you, keep reading to get an answer to the question, "Is a hospitality degree worth it"?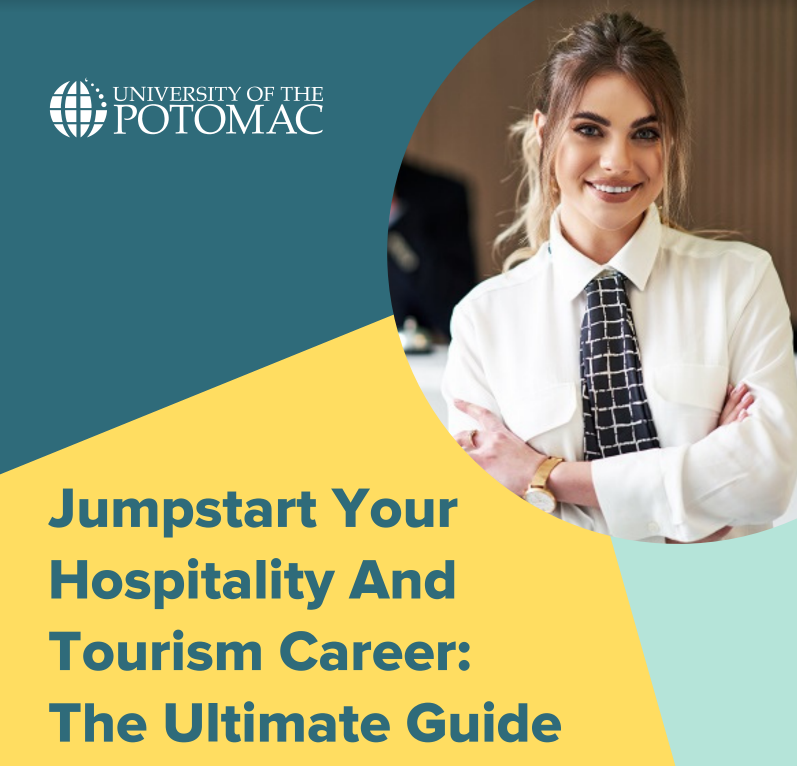 Download Our Free Guide to Jumpstarting Your Hospitality and Tourism Career
Discover all you need to know before you join the field.
What Is a Hospitality Management Degree?
A degree in hospitality management prepares graduates to successfully oversee the day-to-day administrative, logistical, and commercial aspects of companies engaged in the hospitality industry. More precisely, during their studies, students learn about tourism and its impact on resources and communities. Likewise, they learn how to develop strategies that help secure better sustainability in the industry.
Hospitality management degree requirements
There are several requirements for admission into a hospitality management degree. To your general knowledge, some of them include:
Proof of high school completion
An interview conducted online or in person
A completed application form
However, if you have already decided to prepare an application, we advise you to carefully read the detailed admission requirements.
Hospitality management degree curriculum
A bachelor's in hospitality management is completed once a student has earned 120 semester credit hours. Its curriculum consists of mainly business courses which are further divided into:
Principles of Financial Accounting
Foundations of Business
Critical Thinking and Decision Making
Business Ethics and Legal Environment
Apart from business courses, a curriculum in this field is also composed of hospitality and tourism management courses, which are divided into:
Introduction to Hospitality
Principles of Tourism
Customer Service Management
Hospitality and Tourism Management.
If you are interested in detailed information on the hospitality management curriculum, please check out the University of Potomac's courses and curriculum.
Hospitality management degree duration
A bachelor's degree in hospitality management is regularly completed within four years. However, the exact duration of these studies depends on your choice to study full-time or part-time, on-campus or online. During these years, students have the opportunity to complete two internships in hospitality and tourism, which allows them to better draw the links between theory and practice.
Hospitality management degree skills and qualifications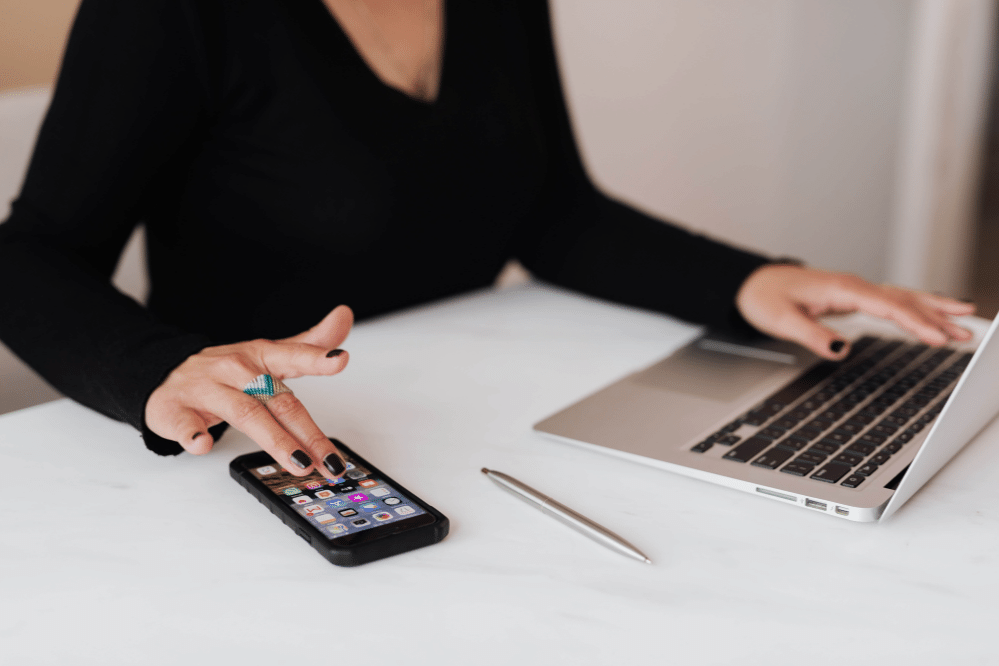 As in other professions, there is a set of skills and qualifications you need to possess in order to succeed in the hospitality management industry. Herein, we mainly talk about:
Being attentive to details
Being able to adapt to the ever-changing industry
Multitasking
Hospitality Management Career Prospects
Career prospects in the hospitality field are up-and-coming. This is best demonstrated by the list below, which offers a series of career opportunities in hospitality and their job outlook.
Is a Hospitality Management Degree Worth it?
Considering the growth of the tourism industry and the ever-increasing interest in the employability of hospitality graduates, the simple answer to this question is yes. Let us tell you why studying hospitality management is definitely worth it.
Pros
Among the most significant advantages of pursuing a career in hospitality is that this field offers many job opportunities, a constantly-increasing salary, and a promising job outlook. We will explain them in more detail below.
Interested in pursuing a degree?
Fill out the form and get all admission information you need regarding your chosen program.
This will only take a moment.
Numerous career opportunities
As we previously mentioned, numerous career opportunities come with a degree in hospitality management. Some include travel agent, lodging manager, meeting, convention, and event planner, food service manager, and executive chef.
Increase in salary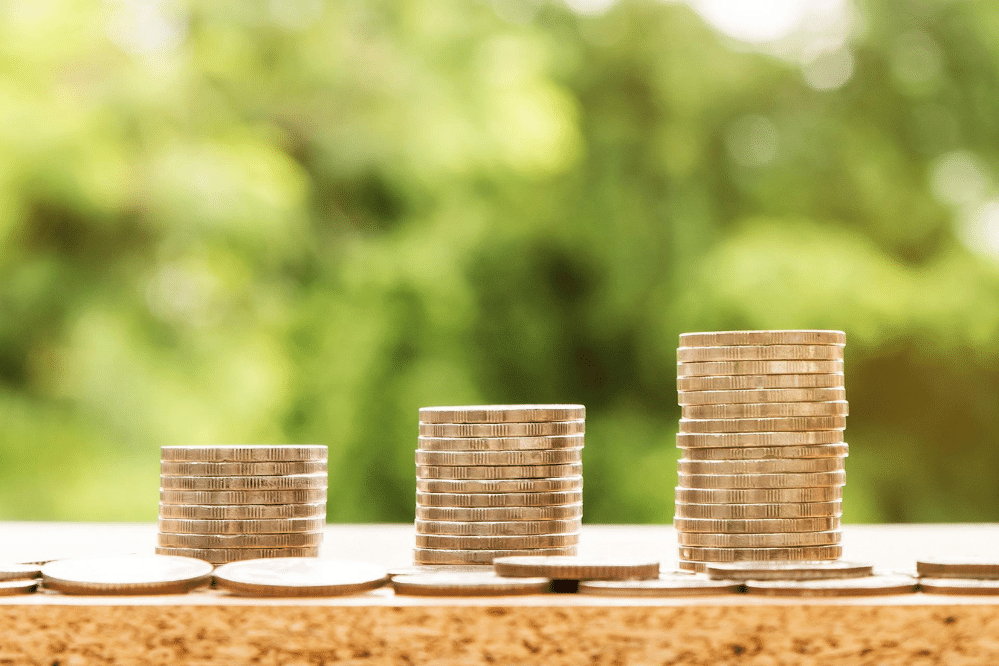 A closer examination of the latest BLS estimations shows that the salary of hospitality employees is increasing. While the average hourly earnings in February 2022 were $19,43, this May, the hourly average reached $19,86.
Promising job outlook
Graduating in hospitality management is indeed advantageous in the job market. As we already elaborated, there are numerous settings where people with a hospitality background can engage themselves. The outlook for such positions is constantly increasing, with BLS predicting a 9% growth during this decade.
A considerable advantage in the job market
Having a hospitality background helps you further progress in your career, especially if you have completed an in-depth study program and obtained a degree in the field. The latter allows you to stand out from many other candidates and get leadership positions.
Cons
No degree or career path is flawless, as they all come with a con that may be a deal-breaker for you.
It requires a big-time investment Despite all the advantages that come along with a degree in this field, you should still bear in mind that hospitality is a very fast-paced and competitive industry, so to succeed, you will need a great deal of time dedicated to developing your skills through education, training, and fieldwork. Apart from that, the hospitality industry also necessitates working night shifts and weekends.
Final Thoughts: Is a Hospitality Degree Worth it?
The hospitality management industry continues growing and offering endless career opportunities. It is a dynamic field that gives you the opportunity to work with people from different cultures and backgrounds. If you believe your long-term career goals match hospitality's dynamic and vibrant nature, you are advised to join the world of hospitality!