With all of our life aspects becoming more intertwined with technology, it shouldn't come off as a surprise that employment in the field of Information Technology is exploding. Generations are deeply intrigued by so many new technologies, cloud computing, mobile apps, massive amounts of data, multiple software choices, and a worldwide web that keeps us all attached to it most of the time.
With this substantial growth of the cyber world, large and small organizations are counting on IT professionals to save the day from potential information security threats. Will all this adrenaline, surely a career in this field is highly rewarding. But let's see what choices students have if they want to pursue an education in Information Technology.
Types of IT Degree Programs
A Bachelor's degree is required in most computer and information technology positions, even for entry-level ones. For specific positions, a higher level of qualification may also be required, such as a Master's or PhD. Computer and Information Technology degrees are available from Associate degrees to Doctoral offerings. We've gathered information about each of them in the sections below.
A Certificate Program in Information technology can help you advance and update your level of IT knowledge and computing skills. CIT can be introduction based or advanced certification programs, offering you a focus on new techniques, tools, and methods used in the world of IT development. There are several types of certifications you can get, depending on what you want to specialize in. Their duration depends and varies from institute to institute, lasting somewhere between 1 to 3 years.
Duration
Requirements
Jobs
1 -3 years
Good Mathematical skills (C- at minimum)

Data Manipulation skills

Communication skills & Mental focus

Credits in relevant subjects

An equivalent qualification recognized by the University Senate

Customer Support Executive

Information Technology Associate

Online/Offline Assist. Marketing Manager

Technical Support Executive

IT Executive

IT Associate

Market Research Analyst
Associate's Degree in Information Technology
Associates degrees in Computer and Information Technology usually equip students with basic, foundational education regarding computers and technology. These types of degrees prepare graduates for a few entry-level positions in the field, which do not necessarily require higher education. These positions may include web developers, hardware and software trainers, and computer repair technicians. An Associate degree in Information Technology also provides the groundwork for further study in pursuit of computer information technology bachelor degrees.
Duration
Requirements
Jobs
1-2 years

A minimum GPA

A minimum high school grade point average

Minimum standardized test scores (ACT or SAT)

Passing grades in any necessary prerequisite courses

Statement of goals or purpose

Letters of recommendation

Web Developer

Computer Repair Technicians

Hardware and Software Trainers

Business Analyst-SDLC

Applications Analyst Associate / Help Desk

Configuration Management Spec. position

Help Desk Associate

Information Systems Assistant

Information Systems Technician

Junior .Net Developer
Bachelor's Degree in Information Technology
An Information Technology Bachelor's degree provides theoretical understanding and technical expertise for students in developing and managing an organization's technical resources. These resources include logical, physical, human, and financial resources. Subject areas covered include cybersecurity, computer forensics, network operating systems, project management, and management of information technology.
Duration
Requirements
Jobs
4 years

Minimum GPA

Transcripts

Letters of Recommendation

ACT or SAT test scores

Filed application & Paid application fee

Computer and Information Systems Managers

Computer Systems Analysts

Database Administrators

Network and Computer Systems Administrators

Management Analysts

Software Developers

Information Technology Consultant

Computer Forensic Analyst

Information Technology Business Analyst

Computer Network Architect
Master's Degree in Information Technology
A Master's degree in Information Technology prepares graduates for top leadership positions in the field. Through courses offered during a Master's in IT program, students develop their critical thinking and decision-making skills that help them add value to the organization they work with, maintain a secure IT department and identify different sources of innovation. All of these are further used to promote an active position in the global marketplace.
Duration
Requirements
Jobs
2 years

Minimum GPA

Transcripts

Letters of Recommendation

ACT or SAT test scores

Filed application & Paid application fee

Certificates of relevant training

IT Project Manager

IT Consultant

Chief Technology Officer

Chief Information Officer

IT Manager

Computer Systems Analyst
PhD in Information Technology
The role of a PhD in information technology is to prepare students to conduct high-level, applied research. PhD programs in IT are generally geared towards individuals who want to become research specialists at educational institutions and other organizations. Except for the PhD, there is also a qualification known as the Doctor of Information Technology (DIT). DIT is a research-oriented professional doctoral degree offered by some universities. It is of the same academic level as traditional PhD; however, DIT research focuses more on industry practice than on theoretical framework.
Duration
Requirements
Jobs
3-5 years

2 Years of a relevant Master's program

Strong Academic Program

Lecturer/Professor

Information technology director

Network Administrator

Project Manager

IT Manager

System Analyst

Business Analyst

Technical Leaders

Software Consultant

Database Designer
Online IT Degree

Computer and Information Technology students can have plenty of flexibility if they decide to pursue this degree online. Thanks to advancements in their very own field – teleconferencing, virtual classrooms, high-tech learning platforms, online learning can make such a rich and dynamic experience for students who choose to participate in this form of distance education.
Duration
Requirements
Jobs
3-4 years

Depends on the level of education you're pursuing

Computer Repair Technicians

Hardware and Software Trainers

Business Analyst-SDLC

Web Developers

Software Developers

Information Technology Consultant

Computer Forensic Analyst

Information Technology Business Analyst

Computer Network Architect
Top IT Certifications in Demand Today

1. Google Certified Professional Cloud Architect
Professional Cloud Architects enable organizations to leverage Google Cloud technologies. A certification of this sort allows IT professionals to certify as cloud architects on the GCP platform and to get a thorough understanding of cloud architecture along with Google Cloud Platform itself.
| | |
| --- | --- |
| Skills you need to get certified | Technical knowledge, strong interpersonal skills, effective project management skills, and strong analytical skills |
| Salary | $139,529 |
| Cost | $200. |
2. PMP – Project Management Professional
Created and administered by the Project Management Institute (PMI), PMP is the most important industry-recognized certification for project managers. It consists of two main factors: project management experience and exam success.
| | |
| --- | --- |
| Skills you need to get certified | Technical knowledge, leadership skills, strategic and business management expertise, communication skills |
| Salary | $135,798 |
| Cost | $555 for non-PMI members/$405 for PMI members |
3. Certified ScrumMaster
Certified ScrumMasters (CSM) help the Scrum Team deliver their top performance. They are responsible for protecting the team from both internal and external distractions. The certification process walks you detail through the Scrum framework and helps you gain an understanding of team roles, events, and artifacts.
| | |
| --- | --- |
| Skills you need to get certified | Engineering knowledge, communication skills, good Listening power, desire for team development, flexibility, persistence, partnership with the Product Owner, optimism, and servant leadership |
| Salary | $135,441 |
| Cost | Professional exam – $150/Two-day training – $350 |
4. AWS Certified Solutions Architect – Associate
The AWS Certified Solutions Architect – Associate examination is intended for individuals who perform a solutions architect role and have one or more years of hands-on experience designing available, cost-efficient, fault-tolerant, and scalable distributed systems on AWS.
| | |
| --- | --- |
| Skills you need to get certified | Hands-on experience using compute, networking, storage, and database AWS services, knowledge on basic architectural principles of building on the AWS Cloud, understanding of network technologies as they relate to AWS, etc |
| Salary | $132,840 |
| Cost | Professional exam – $150/Practice exam – $20 |
5. AWS Certified Developer – Associate
The AWS Certified Developer certification validates technical expertise in developing and maintaining applications on AWS, as opposed to designing the solution with the Solutions Architect certification. It has been in major demand recently due to the cloud-based applications shift, which many organizations are experiencing, along with the growth of the Internet of Things and mobile development.
| | |
| --- | --- |
| Skills you need to get certified | Software development skills, networking, data storage fundamentals, security foundations, AWS service selection, cloud-specific patterns and technologies, communication |
| Salary | $130,369 |
| Cost | Cloud Practitioner exam – $100/Associate-level exam – $150 |
6. Microsoft Certified Solutions Expert (MCSE): Server Infrastructure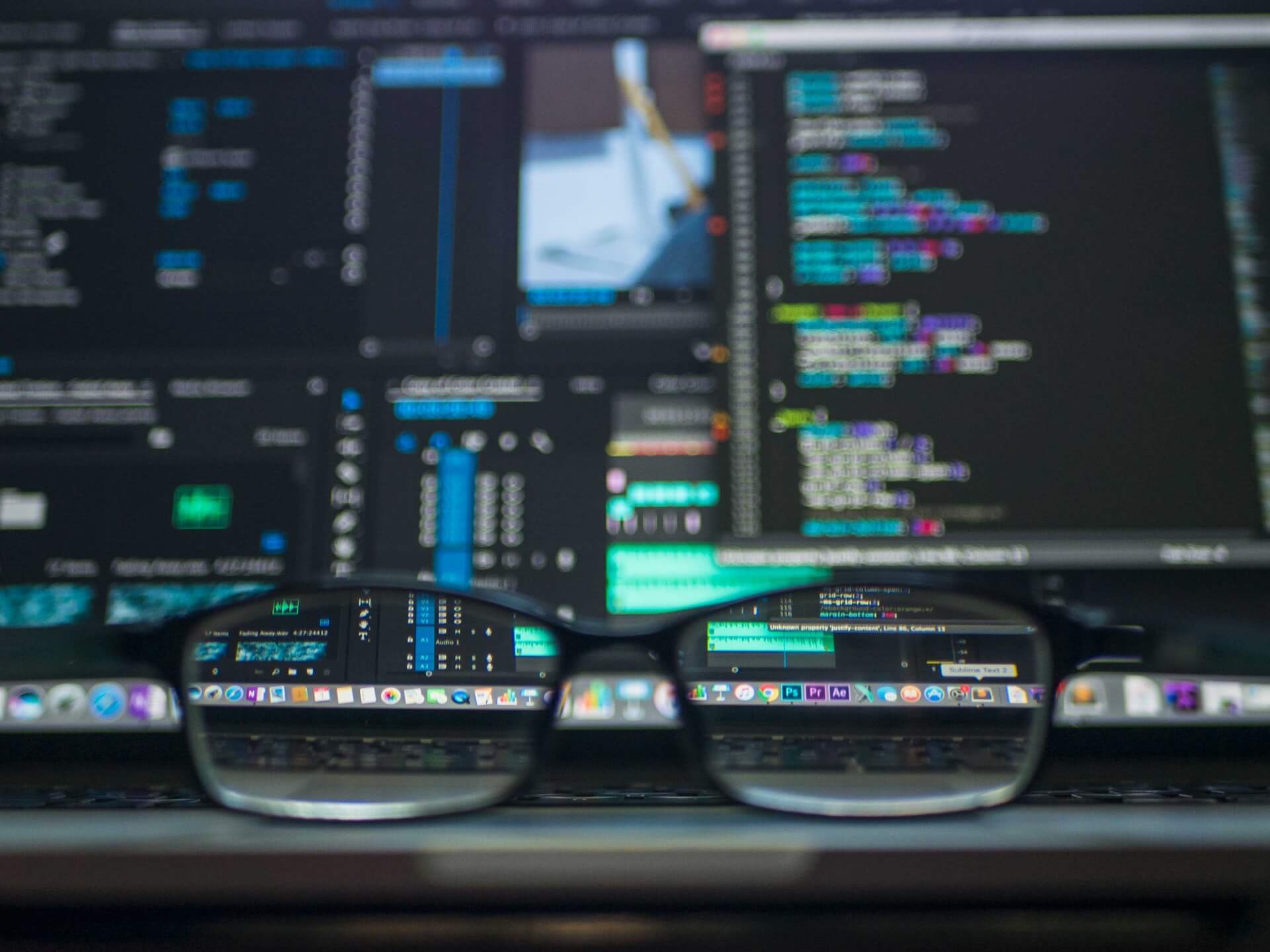 This certification is dedicated to individuals who wish to demonstrate expert knowledge and skills with Microsoft technology solutions such as System Center and Windows Server. When it comes to system administration certifications in general, the brightest lights are those that address Windows Server at the enterprise and server administrator levels.
| | |
| --- | --- |
| Skills you need to get certified | Skills to run modern server networks, data centers, mainframes, with expertise in identity management, systems management, security administration, virtualization, data storage, disaster prevention, backup recovery, and networking |
| Salary | $121,288 |
| Cost | $150 |
7. ITIL Foundation
ITIL sets down some of the best practices for aligning the services IT provides with the needs of the organization. Hence, it is the most widely used framework for IT management in the world. ITIL Foundation focuses on the intersection of IT and the needs of the business.
| | |
| --- | --- |
| Skills you need to get certified | Depend on the level of ITIL you want to get certified in |
| Salary | $120,566 |
| Exam cost | ~$275 |
8. CISM – Certified Information Security Manager
CISM certification is an ISACA certification aimed for experienced Information security management professionals who have some work experience in developing and managing information security programs. The CISM course covers the four domains of the CISM certification exam.
| | |
| --- | --- |
| Skills you need to get certified | Knowledge of globally recognized standards, frameworks, and industry best practices related to information security governance and strategy development. For a broad list of skills, you need to become a CISM check ISACA certification requirements |
| Salary | $118,412 |
| Exam cost | $415 for Members/$545 for Non-Members |
9. CRISC – Certified in Risk and Information Systems Control
CRISC is another ISACA certification, created for certified professionals who help organizations understand business risk, and possess the skills to implement, develop, and maintain information systems controls. In order to earn this certification, you must have at least three years of experience in at least two of the four domains the certification covers, and you must pass the exam.
| | |
| --- | --- |
| Skills you need to get certified | IT risk management skills and information systems control experience |
| Salary | $117,395 |
| Exam cost | $415 for Members/$545 for Non-Members |
10. CISSP – Certified Information Systems Security Professional
The CISSP professional exam is based around eight areas in computer security, including security and risk management, communications and network security, software development security, asset security, security architecture and engineering, identity and access management, security assessment and testing, and security operations.
| | |
| --- | --- |
| Skills you need to get certified | Relevant knowledge in Telecommunications and Network Security, Business continuity planning and Disaster recovery, Security management practices, Law, Investigation, and Ethics |
| Salary | $116,900 |
| Exam cost | $699 |
11. CEH – Certified Ethical Hacker
The Certified Ethical Hacker program immerses students into an interactive environment where they will be shown how to scan, test, hack, and secure their own systems. As system administrators, individuals are trained for careers defending against hackers on corporate networks. If you want to become an ethical hacker, you can gain all the necessary skills in a 12-month online course at the University of the Potomac, and then enter the exam to get certified. With this certification, you will begin to understand how hackers think and what tactics they use. You'll learn to deploy proactive countermeasures and stay ahead of information security developments and vulnerabilities.
Interested in pursuing a degree?
Fill out the form and get all admission information you need regarding your chosen program.
This will only take a moment.
| | |
| --- | --- |
| Skills you need to get certified | Computer-savvy skills, eye for details, security interest, work ethic |
| Salary | $116,306 |
| Exam cost | $500 |
12. Citrix Certified Associate – Virtualization (CCA-V)
The Citrix Certified Associate-Virtualization (CCA-V) certification covers the basics of managing, maintaining, monitoring, and troubleshooting. It is specifically designed for desktop and application administrators and for staff technical support towards users. It is an entry-level certification for Citrix.
| | |
| --- | --- |
| Skills you need to get certified | IT operator skills to install, configure and manage a highly available environment comprised of Citrix Virtual Apps, Desktops Delivery Controllers, StoreFront, Citrix Receiver, Director, Studio and Profile management |
| Salary | $113,442 |
| Exam cost | Associate-level exams – $200/Professional and expert level exams – $300 |

13. CompTIA Security+
CompTIA Security+ is a global certification that validates the baseline skills you need to perform core security functions and pursue an IT security career. CompTIA Security+ is the first security certification IT professionals should earn.
| | |
| --- | --- |
| Skills you need to get certified | Install, configure, and deploy network components while assessing and troubleshooting issues to support organizational security. For a broader list of skills you need and the skills you will develop, check Comptia.org. |
| Salary | $110,321 |
| Exam cost | $339 |
14. CompTIA Network+
CompTIA Network+ is a mid-level certification for network technicians. It tests knowledge of network components and where they function in association with the OSI model, network cabling, network security, and network troubleshooting.
| | |
| --- | --- |
| Skills you need to get certified | Designing and implementing functional networks, configuring, managing, and maintaining essential network devices, using devices such as switches and routers to segment network traffic and create resilient networks, etc |
| Salary | $107,143 |
| Exam cost | $319 |
15. Cisco Certified Networking Professional (CCNP) Routing and Switching
The Cisco CCNP Routing and Switching certification is an advanced certification that ensures network engineers and administrators have the skills to plan, implement, verify and troubleshoot local and wide-area enterprise networks and work collaboratively with specialists on advanced security, voice, wireless, and video solutions.
| | |
| --- | --- |
| Skills you need to get certified | Networking skills, work independence, and knowledge on complex network solutions |
| Salary | $106,957 |
| Exam cost | Any CCIE certification can also act as a prerequisite. CCNP Routing and Switching and the CCDP cost $900 each. These two certifications are comprised of three exams, which each cost $300 per attempt |
16. UOTP Certified Electronic Health Records Specialist
The Electronic Health Records Program is designed to provide students with the skills necessary for entry-level positions in a medical office, hospital, insurance office, or any type of medical facility. Through a certification program of this sort, individuals gain a solid understanding of the legal aspects of patient confidentiality and disclosure of medical records.
| | |
| --- | --- |
| Skills you need to get certified | Organizing skills, managing skills, credibility, communication skills, problem-solving skills |
| Salary | $37,500 – $50.000 |
| Exam cost | $117 |
Information Technology Course Outline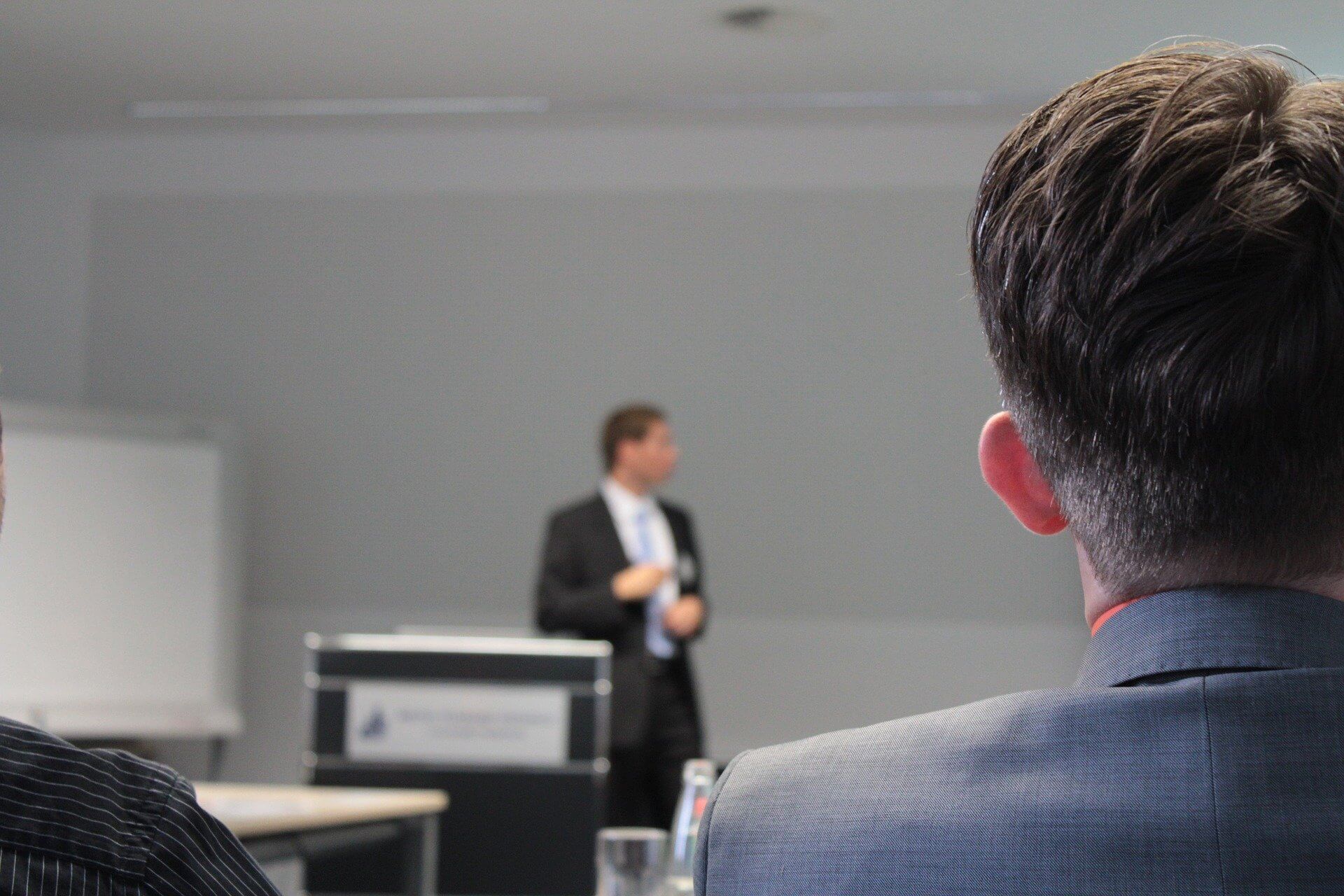 Courses pursued during an IT degree program prepare students for careers in both computer and information technology. Students learn everything about information technology, starting with computer security, networking, information systems management, cybersecurity, and more. This field can offer you excellent career opportunities but also training programs at all degree levels from associate to master or doctoral degrees. Some of the main courses on an information technology study program are:
Basic Computer Applications
Information Technology
Principles of System Analysis and Design
Networking Foundations
Database Management Systems
Technical support fundamentals
Network protocols and architecture
Cybersecurity
Cloud computing
Top Jobs in Information Technology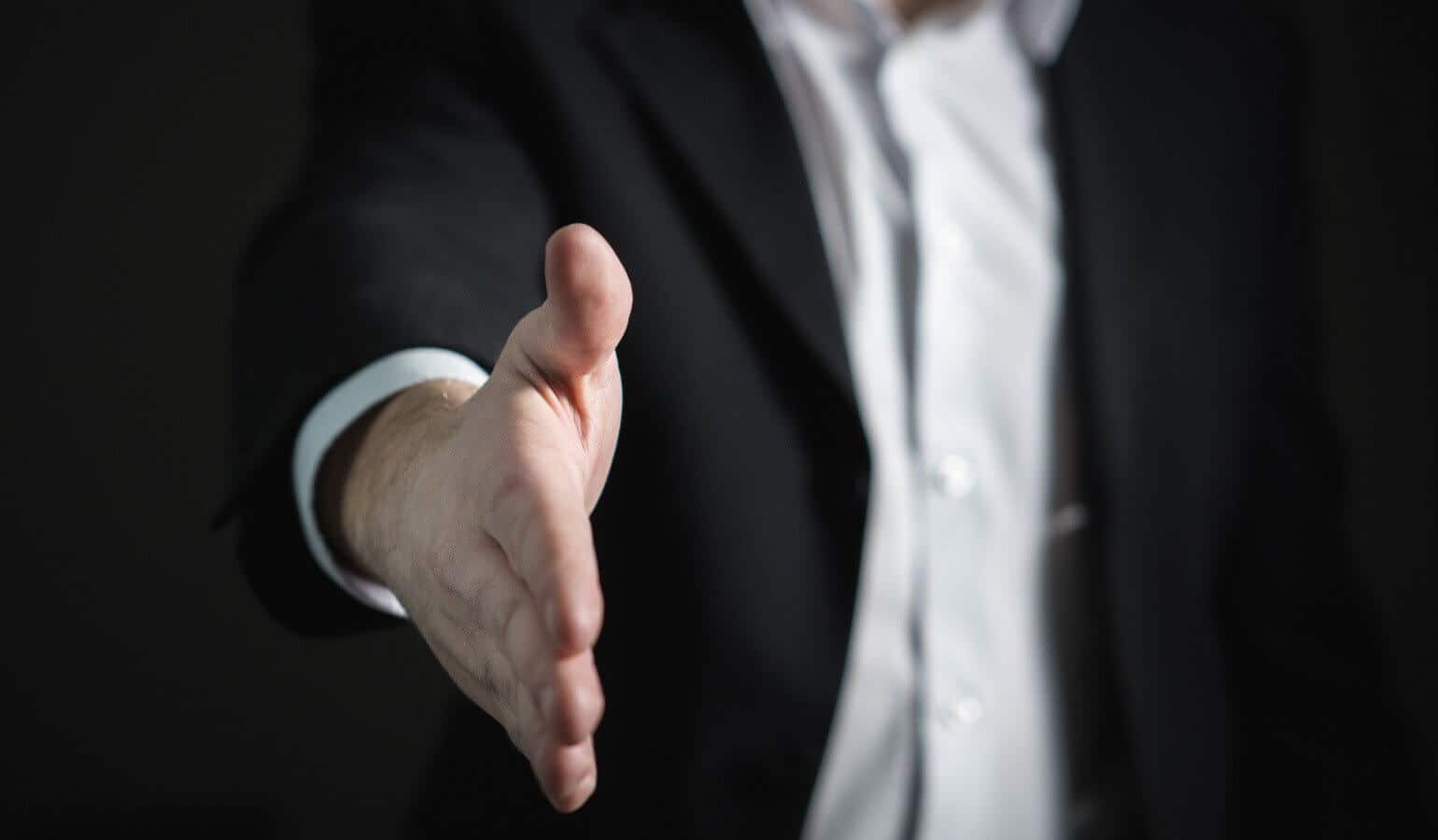 Choosing a career in Information Technology is highly rewarding, as the skills you learn along the way are all versatile, meaning that you can work in different settings or environments. Of course, each job depends on your level of experience and training; however, here are some of the best IT careers you can choose to pursue after graduation.
1. Network Architect
Being a Networking Architect will offer you a dynamic work environment and a myriad of technology-related tasks. If you decide to become one of these professionals, you'll be responsible for designing networks and intranets, often for corporate use. Their average salary reaches a high number of $109,020, yearly.
2. Software Developer
As a Software Developer, you will be responsible for creating a variety of software programs, such as games, apps, or business software. Some develop the applications that allow people to do specific tasks on a computer, whereas others develop the underlying systems that run the devices or control networks. Either way, by being a Software Developer, you will have the freedom to use your creativity, and yet reach a salary of $105,590.
3. Computer Programmer
Also known as a coder, the computer programmer is responsible for writing computer software. They figure out the process of designing, writing, testing, debugging, and maintaining the source code of computer programs. The term computer programmer can refer to a specialist in one area of computer programming or to a generalist who writes code for many kinds of software. The average salary of these professionals is $84,280.
4. Web Developer
A Web Developer can be one of the jobs you can seek without necessarily having a bachelor's degree. Although, you need to have a good level of graphic designing skills and computer programing since your role involves the coding, design, and layout of a website, and you have to take into account the user experience as well. Web developers earn an average of $69.430 yearly.

5. Computer Systems Analyst
Computer Systems Analysts are responsible for improving the function of network systems. They make sure that systems are consistently up to date and running smoothly by studying the information systems of different organizations and by offering them solutions to operate more efficiently. Computer Systems Analysts earn an average of $88,740 yearly.
6. Information Security Analyst
For those interested in digital security, becoming an Information Security Analyst can be a rewarding career. Information Security analysts research and improve digital security, sometimes in collaboration with computer systems analysts. Among others, they monitor computer networks for security issues, investigate security breaches, and other cybersecurity incidents. They also reach a great average of $98,350 yearly.
7. Network Administrator
What Network Administrators do is that they coordinate multiple levels of network systems, keeping software up to date and managing personnel. This means that except for being tech-savvy and having computer knowledge, you should also have excellent communication skills. Network administration is a very prospective career path, providing you with an average of $82,050 yearly.
8. IT Support Specialist
As an IT Support Specialist, you'll have the opportunity to help others, which can be highly rewarding directly. You will be required to provide assistance and maintenance to all computer systems and hardware. Your work may include installing, configuring, and updating hardware and software, as well as fixing any issue related to the equipment that may come up on a daily basis. The average yearly salary reaches a number of $53,470.
9. Health IT
The health sector is becoming increasingly digitized, which means that Information Technology Specialists are highly in demand from this field. Your core responsibility as health IT would be to manage the information submitted by patients, doctors, and healthcare specialists, electronically. If you want to incorporate your passion for technology with a career in healthcare, then Health IT is a great choice. Average salary? An average of $62.138.
10. IT Consultant
IT Consultants help their clients understand complicated technology and complex systems as well. To excel at consulting, you'll need to be a great communicator in addition to being technologically savvy, being that you will be expected to instruct and advise different people. You will also need to have a set of other skills such as attention to detail, problem-solving techniques, analytical and technical skills, etc. Your average yearly salary would be approximately $71,900.
Freelance IT jobs
The field of Information Technology must be the most notorious one for freelancing jobs. It allows for some hard-to-beat benefits, consisting of flexible hours, increased opportunities for professional collaboration and the opportunity to be your own boss. Some of the most famous freelance jobs that you can work within the field of information technology are:
Software Developers
Information Security Analyst
Computer Support Specialist
Database Manager
Computer Hardware Engineer
Systems Administrator
Technical Support Specialist
Web Developer
Technical Writer
Social Media Manager
Average IT Salary Among Different Sectors
One of the incentives pushing people towards careers in the IT world is definitely the great financial reward. We mentioned above that your level of qualification and training determines the information technology degree salary, yet, you can reach high figures with some basic education level, such as a certification program. The average IT salary in different sectors can go from $32.502 to $276.182.
If you're interested in checking out in detail, how much every IT occupation is paid in different industries, search for your position here, and see your potential wage.
How much can a freelancer make?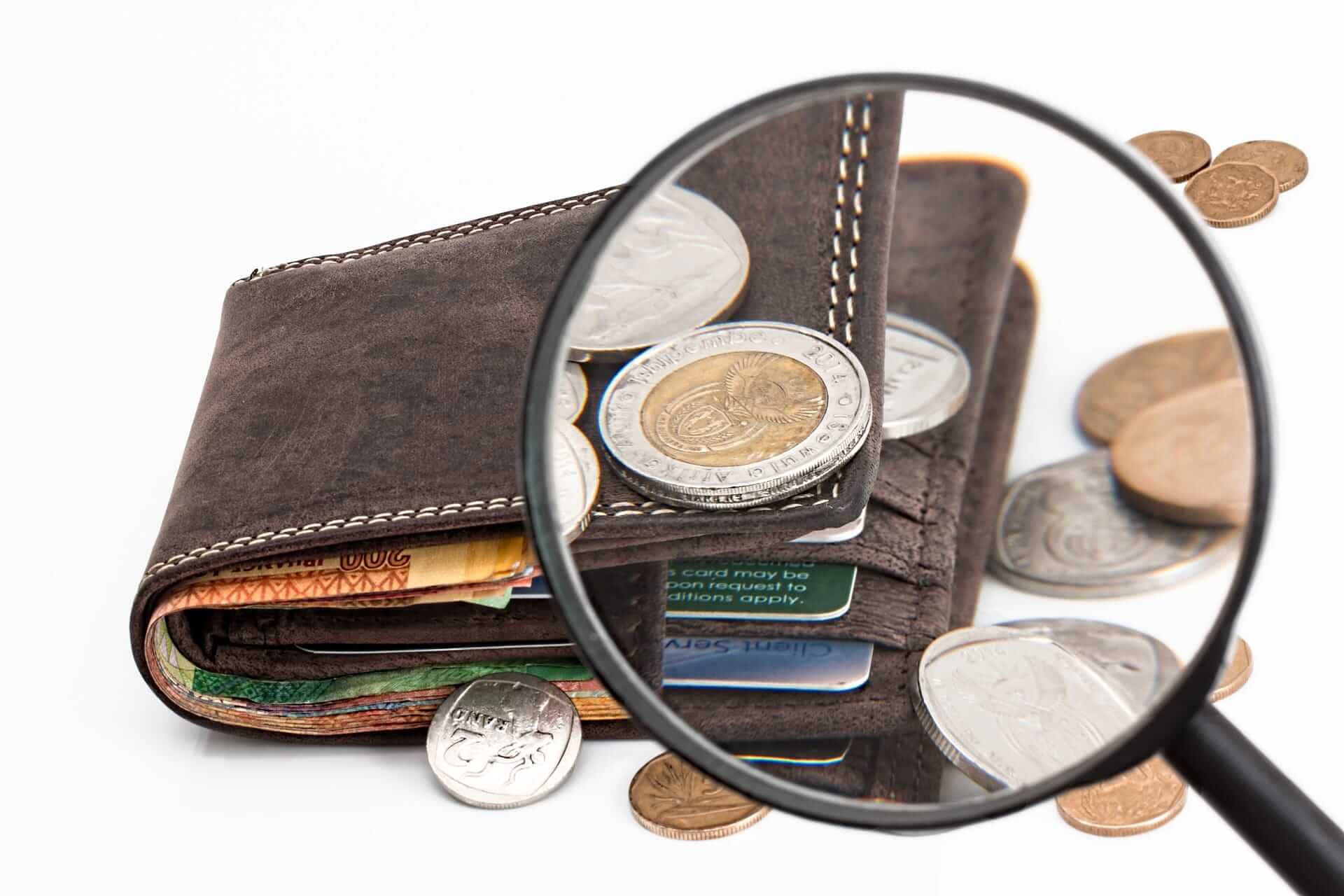 IT salaries for freelancers can range from $26,453-$28,603. This estimate is based upon 1 Freelance IT salary report(s) provided by employees or estimated based upon statistical methods. However, although the average income of freelance developers isn't readily available information, some people claim that you can earn up to $150,000 USD as a freelance web developer, for instance. Salary ranges can differ significantly depending on the job, industry, location, required experience, specific skills, education, and other factors.
Exclusive Benefits of Studying Information Technology
1. The level of flexibility
As we mentioned earlier, IT people are well known for their work independence. The nature of all IT jobs is of the sort that requires lots of data analysis and individuality; therefore, you can choose your own working schedule. Whether you're traditionally employed, or working as a freelancer, you can manage to balance your work and life chores, due to this level of flexibility.
2. The earning potential
Your career choice in information technology is influenced by numerous factors. But without a doubt, one of the most positive factors is the amount of money you'll make. Although, you should bear in mind that the industry won't be promptly generous to you if you're still a recent graduate. But we can assure you that with some experience behind your back, your earning potential can reach the tops, especially if you're specializing in a programming language or research area.
3. The demand for IT professionals
As technology conquers all industry aspects, the need for information technology professionals will only be rising. This means that the better you get in your IT skills, the more in demand your expertise will be. With jobs being so scarce, the information technology industry continues to show a promising demand trend. Employment of computer and information technology occupations is projected to grow 12 percent from 2018 to 2028, much faster than the average for all occupations.
4. A variety of career choices
The field of Information technology is incredibly diverse. It is not all about computers, as some people perceive it. In fact, pursuing an IT degree allows you to take your career in a number of different directions. You can be everything from a technical writer, web developer, information technology director, chief technology officer, and so much more. The job market in computing and information technology is growing, and although many of these careers can be very hectic, most of them offer a hefty financial reward.
5. Studying is practical
This is where the phrase 'you can see what you're studying' gets real. One of the greatest benefits of pursuing a degree in Information Technology is that the biggest part of your studying is practical. During your courses, you won't just learn the theoretical part but also get the opportunity to make things. You will also learn to change or adjust things by implementing what you've learned. And it's always better to learn things by actually doing them. That's how you memorize and improve your overall performance.
Is an IT Degree Worth It?
There are many more benefits to a degree in Information Technology, rather than the ones we have listed above. You have everything from work-flexibility, exclusively high salary, and independence to do your job based on your own judgment. Besides, even the costs of pursuing an Information Technology Degree can be reduced by switching your studies to online learning. This means that these facts reduce one by one all the possible reasons, holding you back from becoming an Information Technology professional. We at the University of Potomac totally encourage you to go for it, and if there's an aspect where we could help you in this direction, do contact us.