On one hand, prospective students begin to consider what to pursue after high school graduation. On the other hand, you have already taken that path by choosing a profession as a medical assistant. After completing your degree, you may wonder what comes after medical assistant. Can I make any more advances? What options do I have? Luckily, you have come to the right place because in this article, we will be talking about medical assistant career advancements you can pursue.
Why You Should Look For Career Advancement as a Medical Assistant
While medical assistants play a significant role in their workplaces, especially within the healthcare team, advancement in this sector can be quite rewarding. If you are considering taking your career to the next level, take a look at the benefits and opportunities listed below.
Better salary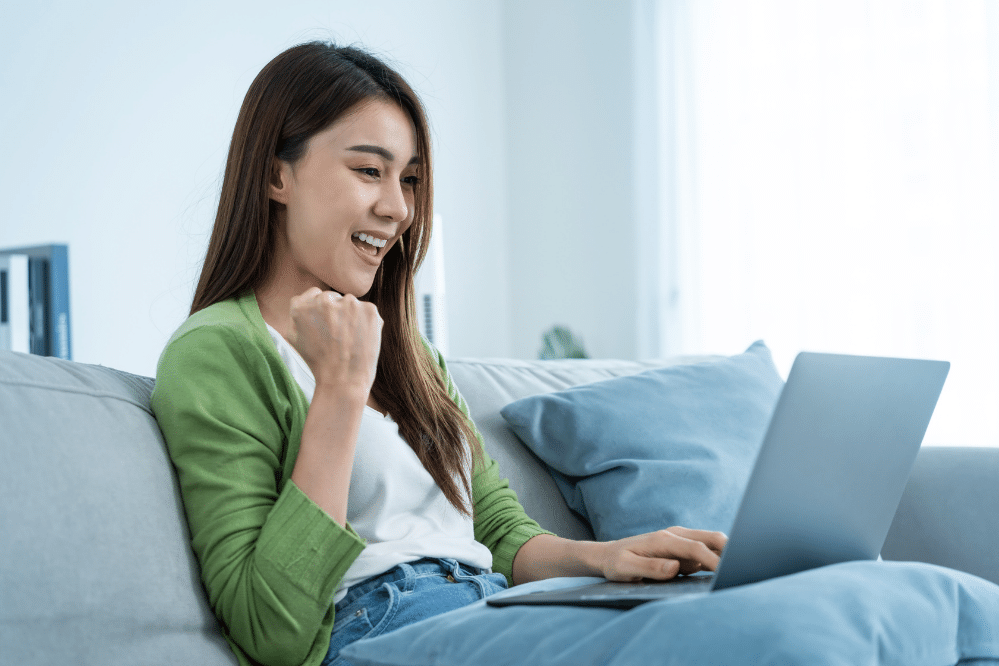 The increase in income is, of course, the most significant advantage. With that being said, the estimated salary for a certified medical assistant in the U.S. is $69,073 a year, which is $20,701 more than what medical assistants usually earn. As a result, although expanding your career as a medical assistant requires a significant amount of time, effort, and determination, you will be rewarded with higher pay, among other benefits.
More career options
By advancing your career as a medical assistant, you will have more options of where you can work, including leadership roles such as healthcare managers, healthcare administrators, nurses, etc. Isn't that what we all want, to have different options in which we can choose where we fit better? By advancing your career, you will be rewarded with those opportunities.
Wider skill set
The skills that you already have from being a medical assistant could be broader if you were to further advance your career. Below, we are providing a list of additional skills you can gain:
Analytical skills
Care management
Time management
Team leading
Organizational skills
How To Advance Your Medical Assistant Career?
After covering some of the benefits and advantages, let's look at how you might enhance your medical assistant career. Below are four possibilities that can assist you in landing your dream job.
Get certified
To boost your career, you could try getting certified as a medical assistant. Certification in medical assisting can take anywhere from nine months to two years, depending on whether the program is online or on campus. By the end of this certification, you will have much more job opportunities, better salaries, and more growth possibilities. Here are some medical assistant certifications you can get:
Certified Medical Assistant
Registered Medical Assistant
Certified Clinical Medical Assistant
Certified Medical Administrative Assistant
Specialize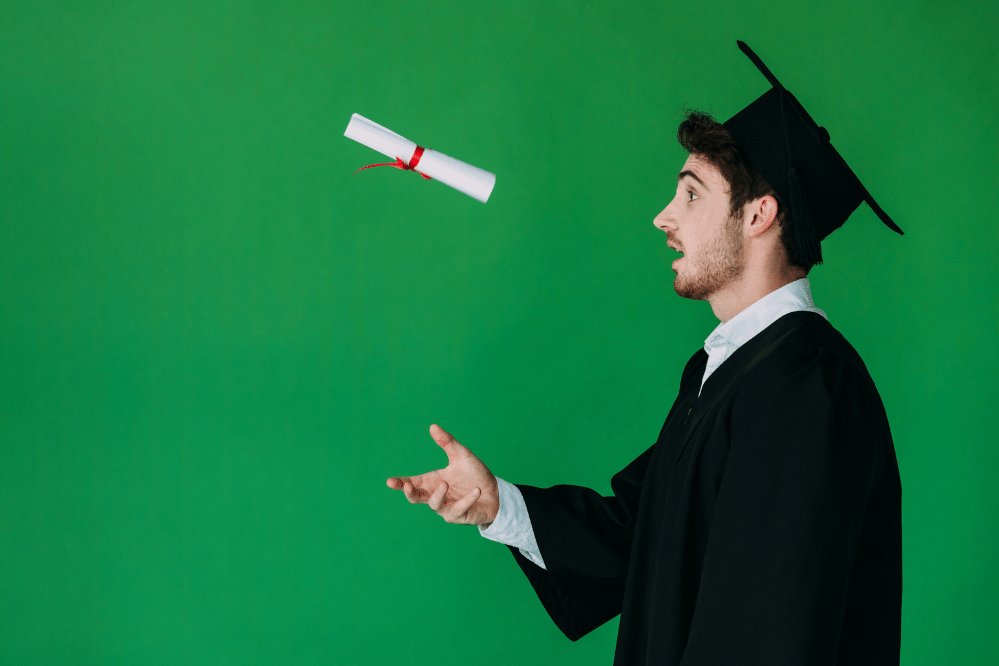 Medical assisting foundations are taught in a diploma or associate degree program. By specializing, you can concentrate on the one field you are more interested in and find yourself working. Medical assistants could specialize in the following areas:
Cardiology
Obstetrics and Gynecology
Endocrinology
Oncology
Neurology
Search for training options
Consider enrolling in training programs if you wish to improve and broaden your skill set. The training can be either online or on-campus and might last anywhere from nine to twelve months. A certification will be provided to you at the end of the program, qualifying you for extra work opportunities. What better to include on your CV than medical assistant training certifications?
Gain experience
Finally, gaining experience might help you advance in your career, particularly if you pursue higher education in medical assisting. Starting in entry-level roles in the medical industry will allow you to interact with various healthcare professionals, broadening your interpersonal skills and determining which career path is ideal for you.
Medical Assistant Career Advancement Possibilities
We all want to know our options after graduating, especially if we hope to enhance our medical assistant careers. So, below, we are listing some high-on-demand professions with competitive salaries in the United States for you.
Licensed Practical or Licensed Vocational Nurse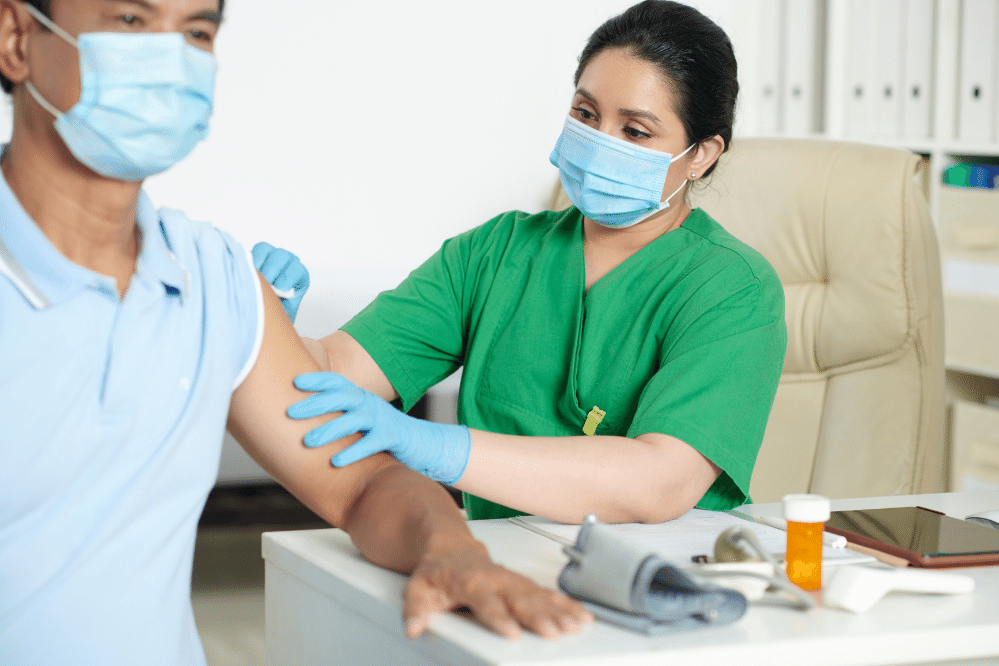 A Licensed Vocational Nurse (LVN) or Licensed Practical Nurse (LPN) is a hospital worker whose primary role is to care for disabled, sick, and injured patients. As of May 2022, the LVN annual pay in the U.S. is $49,864, and depending on experience, it may go up to $68,000. Furthermore, the job outlook for LVN appears to be promising, with BLS predicting a 9% growth from 2020 to 2030.
Interested in pursuing a degree?
Fill out the form and get all admission information you need regarding your chosen program.
This will only take a moment.
Registered Nurse
A registered nurse (RN) works closely with the health care staff by providing and coordinating patient care. This position is higher than an LPN or LVN as it supervises them, meaning that they report to an RN. The RN annual salary in the U.S. is $94,970, and if we include bonuses, it may go up to $118,675. As for the job outlook, BLS predicts the same for RN as for LPN, with a 9% employment growth this decade.
Medical and Clinical Laboratory Technologist
Clinical Laboratory Technologists (CLT) are professionals who test patients' samples for diseases that doctors usually prescribe. As of May 2022, the national average of clinical laboratory technologists is $60,613, and depending on the experience, it may go up to $98,000. Further, the employment for CLTs is expected to grow by 11% from 2020 to 2030, which is wonderful if you are considering specializing in this field.
Surgical Technologist
As a surgical technologist, you will work closely with the surgical team by preparing the operating theater and patients before surgery, as well as assisting the team with help if needed. Currently, the annual surgical technologist pay in the U.S. is $55,756, and if we include additional pay, it may go up to $84,861. As for the job outlook, BLS predicts the same as for LVN and RN positions, with an increase of 9% in employment from 2020 to 2030.
Wrapping Up
For all the reasons mentioned above, we can certainly say that a career advancement for medical assistants can be quite beneficial, starting with higher income, increased job opportunities, and advancement of your skills and expertise. While not everyone will agree, we recommend that you reconsider why it is beneficial for you to advance your career and whether it is in line with your aspirations. If you want to enhance your profession, seize the opportunity since it will certainly pay off.