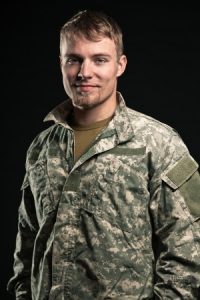 According to the U.S. Department Of Veteran's Affairs site all Veterans who served at least 90 days of active duty service after September 10, 2001 and received an honorable discharge qualify for benefits under the Post-9/11 GI Bill®. This program not only helps cover the cost of tuition but also offers a monthly housing allowance, helping to make getting a degree a Veteran's only focus.
The housing allowance is based on the BAH rate for that region for an E-5 with dependents. This monthly payment is meant to help cover the costs of living while you attend school. Coupling this with the tuition assistance you earned serving our country makes going back to school an easy choice for both active military and prior service military. You are eligible for a combined total of 48 months of education benefits to get your degree.
For both active duty military students and Veterans the University of Potomac proudly offers a reduced tuition rate. While the average student pays $541 per credit hour, present and prior military students honorably discharged pay only $250 per credit hour. The university prides itself on taking care of its military students, going the extra step to offer a dedicated Military Adviser. With classes offered at both the Washington D.C. and Vienna, Virginia campuses, as well as on-line courses the University of Potomac is here to serve you.
You earned your GI Bill® by stepping up and honorably serving your country when it needed you, don't you think you should at least consider using it?
To find out more about the Post 9/11 GI Bill® and all the ways the University of Potomac can help you, please contact us.
"GI Bill® is a registered trademark of the U.S. Department of Veterans Affairs (VA).
More information about education benefits offered by VA is available at the official U.S. government website at www.benefits.va.gov/gibill."
Interested in pursuing a degree?
Fill out the form and get all admission information you need regarding your chosen program.
This will only take a moment.