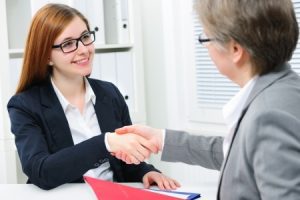 From a prospective employer's point-of-view, what a candidate chooses to put on a resume is equally as important as what they don't. There are many things that, when included, can hurt your chances of getting that all important call back.
It's best to focus on aspects that paint your successes and strength in a positive, untarnished light, rather than things that could call your personality into question.
Here are some resume writing tips for five aspects to leave off your resume.
Lose the Objective
It's a section that has been included on resumes since the beginning of the document's life, but in all actuality, an objective dosen't really add anything to the document, and can hurt more than it help. Instead, focus on your skills and experience. Want to highlight your career objective? Consider including it in a cover letter.
Career History
Depending on your age and your experience, in conjunction with the job or career in which you are applying, including your entire job history may not be necessary. Ice cream scooper when you were 15 years old? Not necessary. This is also true for jobs that bolster your chances but were short-lived. Don't include anything that raises red flags about your tenure or skills.
Forget the Photograph
Yes. You read that right. Including a photo with a resume does happen from time to time. And yes, it happens even in situations where the candidate isn't applying for a modeling job. Please do not include a photograph of yourself with your resume.
Design Flaws
Hiring managers have revealed many things about the process over the years, but they don't always agree on the same things. Except for one: An overly-fancy or a clunky functional resume get moved to the bottom of the pile almost immediately. Functional resumes that leave off job history in favor of skills, and gaudy, overtly colored resume are not necessary and should be avoided.
One Page is Enough
For most of the hiring world, any more than one page for an entry-level job and you are lessoning your chances of getting the job. Hiring managers are looking for quick, eye-catching information that screams "hire me!" If it takes more than one page for you to yell this at them, they will likely not notice because any more than one page means time they don't have to give.
For most open positions, in any field if work, the stack of resumes is large. Any time a candidate deviates outside some basic job acquiring measures, the worse off they are from the onset.
For more information on how we can help you with your future, please contact us.
Interested in pursuing a degree?
Fill out the form and get all admission information you need regarding your chosen program.
This will only take a moment.