It is no surprise that college can sometimes be stressful. All those classes to catch on to, academic pressure, new friendships, and distance from family are only some ingredients that add more to the stress. Fortunately, you are not alone in this.
During these times, we should look for things that keep us busy and take our minds off for a while. That's right, with some helpful stress-relieving activities, you can quickly get back on track.
17 Stress-Relieving Activities for Students
Before introducing you to the list of detailed stress-relieving activities for students, let's see why you should consider these activities in the first place.
First and foremost, you should know that if left unmanaged, long-term stress can have detrimental effects on your mental health. Not only can it affect your mental health, but it can also become an obstacle between you and your academic/personal goals, leading to failing classes.
That's one of the main reasons you should consider the following fun stress-relieving activities to manage stress when you feel anxious or overwhelmed.
1. Go for a walk
Let's start with something simple: walking. Taking short walks (or even longer if you are in the mood) benefits your physical and mental health. It boosts your mood by increasing blood flow and circulation to the brain and body, and you will start feeling more energetic.
If you have spent a long day at the library or had so many classes in one day, consider going for a walk after you have had some rest. During your walk, you will be given time to think more freely, and the scenery will be an extra point for your amusement. If you don't enjoy walking alone, invite a friend. That would create a good opportunity to catch up on life or discuss your studies. Either way, you win.
Some other things to consider about this activity:
Be consistent, and make walking part of your routine for a healthier lifestyle.
Be safe, do not walk through dangerous areas.
Make it enjoyable by wearing comfortable clothing.
2. Exercise
Want to take it a step further? Try exercising but do not limit yourself. Almost any exercise will help you reduce stress. You just have to explore and find what works best for you.
Your self-image will improve as your strength and stamina improve. You'll gain a sense of mastery, control, pride, and self-assurance. Your restored vitality and energy will help you complete numerous activities, and the discipline of regular exercise will come in handy in the future.
3. Make your comfort food
Do you know what would really light up your mood and make you feel less stressed? Your favorite food! Suppose you have walked or exercised enough for the day; in that case, a good meal would cheer you up. Cooking will give you a reason to get up, be productive, and feel fulfilled.
If you are not a good cook, take this opportunity to call your parents or friends and have them help you through the process. It would lead to a great bonding time and make you feel less homesick.
4. Organize your space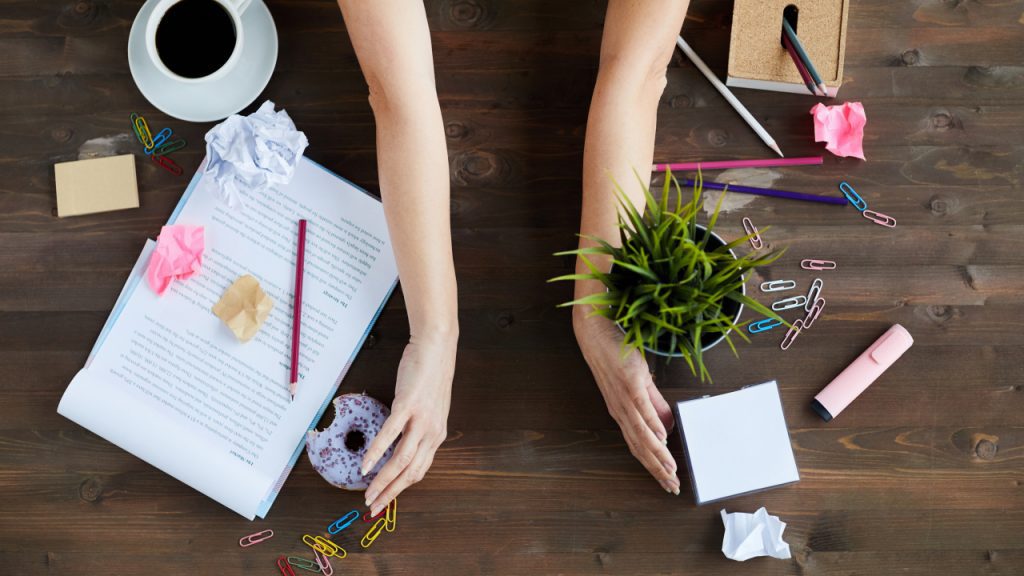 After you have eaten, take some time to organize your place. You might want to narrow it down to organizing only your desk if you live in a spacious dorm. Cleaning up the unnecessary stuff will give you more space for new items. Also, if you feel like that place has become dull, consider rearranging it so it will provide you with a fresh feeling.
You will be more excited to study after that, and having your place organized will give you more confidence, resulting in less stress.
5. Meditate
A well-cleaned/organized space calls out for meditation.
It provides peace, tranquility, and balance, enhancing your emotional well-being and mental health. You can practice it to relieve stress by concentrating your attention on something calming.
If you are stressed about upcoming exams, think about how much free time you will have when you complete them, about vacations, or just a beautiful place with calming noises.
6. Take up a little gardening
Gardening might help you feel more at ease and content. Many people find that simply being around plants relieves stress. You should try it even if you are not a big fan of plants and flowers. Focusing your thoughts on the immediate tasks and aspects of gardening might help you feel better in the moment by reducing negative reflections and feelings. Who knows, maybe you will even develop a new interest.
7. Dance
Most people are unaware that dancing can positively impact their mental health. Dancing improves the brain's networking and chemical transmission, which benefits mental health stability.
Let yourself move and feel the rhythm, let the stress go away, and enjoy the movements. Focus on giving yourself a good time, whether dancing inside by yourself or at a party with some friends.
8. Journal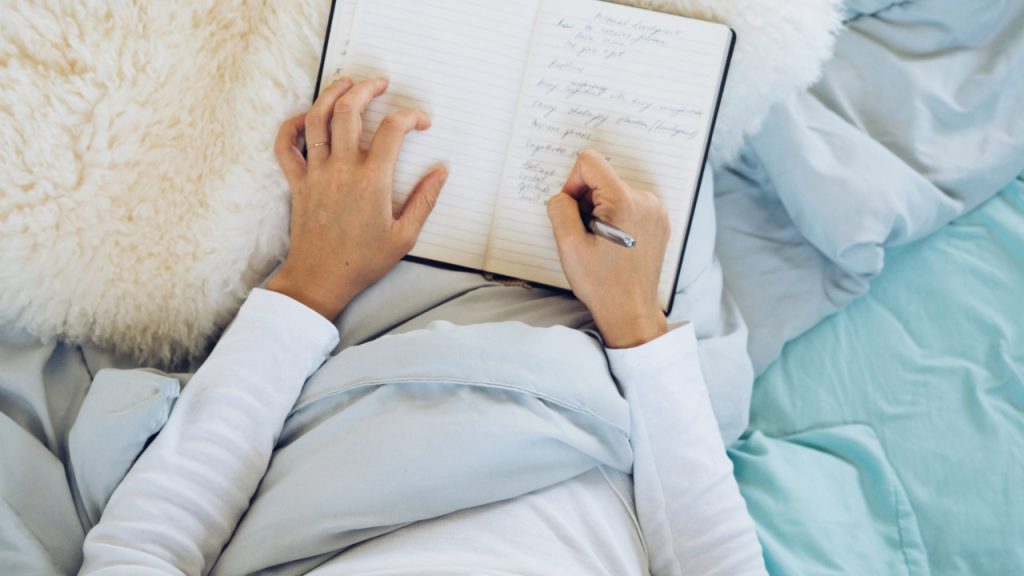 A healthy way to express yourself is one technique to deal with overwhelming feelings. Journaling can help you control and enhance your mood by prioritizing concerns and keeping track of symptoms. As a result, keeping a journal can help you manage your mental health.
Having a journal can help you figure out what's causing anxiety when you're stressed about a problem. Once you've recognized the cause, you easily find a way to improve it.
9. Go out with friends/family
Healthy and close connections promote positive mental health and well-being. Going out with your loved ones will give you the feeling that you belong somewhere, and those people have your back no matter what.
Have them talk about their day, goals, or the latest events. And if you feel like sharing your concerns, that would be a great opportunity to further reflect on yourself and maybe get some advice.
10. Put on your favorite songs
Music can help you relax and manage your stress.
Interested in pursuing a degree?
Fill out the form and get all admission information you need regarding your chosen program.
This will only take a moment.
Lively music can boost your mood and help you feel more optimistic about life. Faster music helps you concentrate and feel more awake. A slower tempo will calm your thoughts and relax your muscles, making you feel comforted and relieved of the day's stress. Whatever genre your favorite song belongs to, make sure to enjoy it.
11. Watch your favorite movie/TV show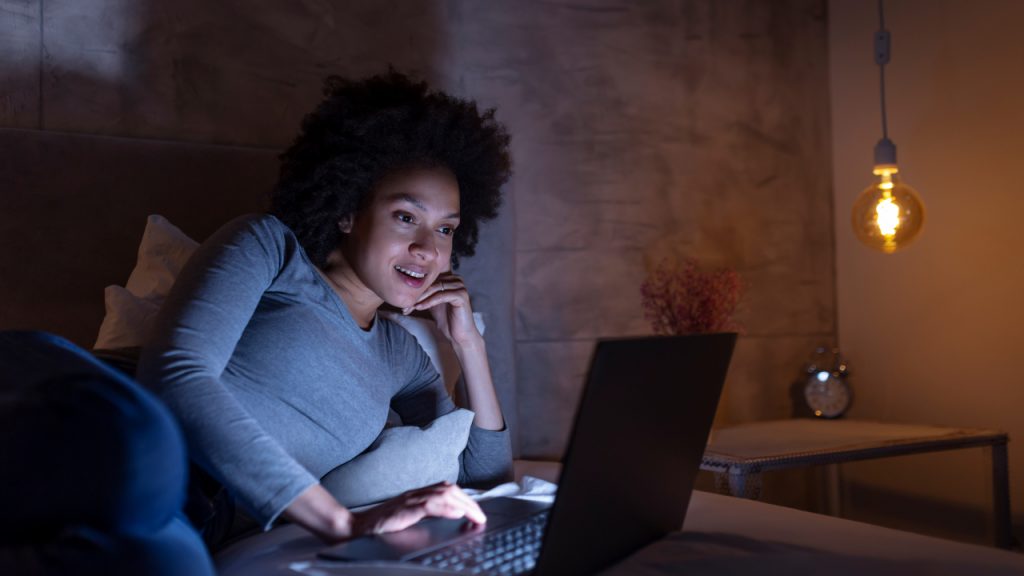 If your stress comes from too much time spent outside with people, you must make time for yourself. Whenever you're alone, take that advantage to catch up with your favorite TV show or re-watch an old movie. Concentrating on the events there will take your mind off stressful times and make you feel relaxed.
12. Get lost in a good book
Reading helps your body relax by lowering your heart rate and relieving muscle tension. Getting lost in a good book positively impacts your mental health as watching a movie. Simply by opening a book, you invite yourself into a literary universe that will divert you from your daily stresses.
13. Spend some time coloring
Coloring induces the same mood as meditation by calming the restless mind. This promotes mindfulness and calm, allowing your mind to rest after a long day at work. Even better, after taking some time coloring, you can display it on your wall. Coming home and seeing more colors will help brighten your mood.
14. Play games
Games require active participation, limiting your thoughts on unpleasant emotions and stressful experiences. As a result, it gives the psychological distance needed to alleviate stress. Invite your friends and make it enjoyable. However, do not overdo it and get lost in games.
15. Go shopping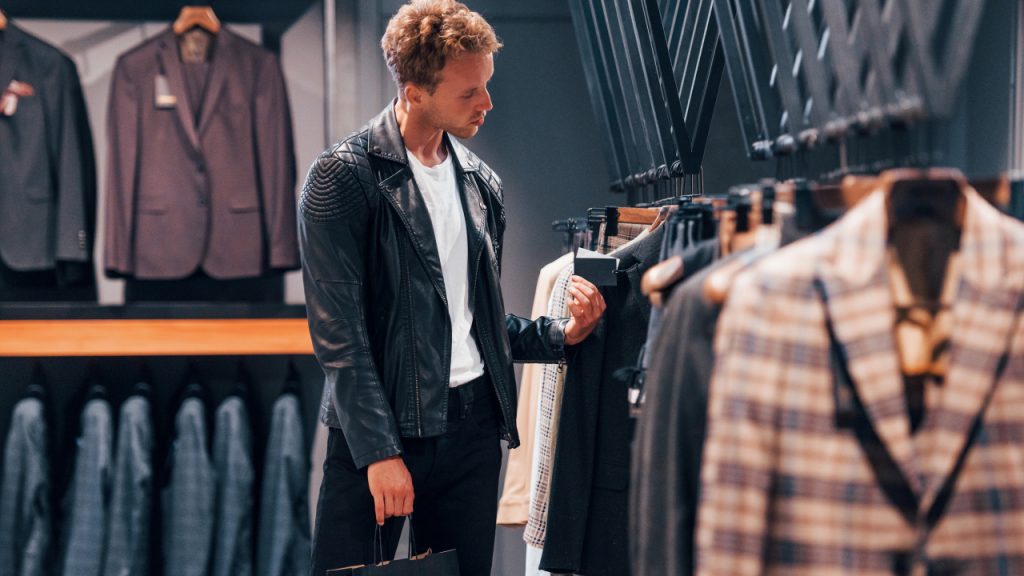 Shopping decisions help you feel more in control of your surroundings. It can also help to alleviate sadness. People naturally envision how they would use the goods they are considering when shopping, and in doing so, they are also visualizing their future life. This allows you to have a more optimistic view of the future.
16. Take a long, relaxing bath
Warm baths are related to lower stress hormone levels and more balanced serotonin levels, which help regulate your mood. As your nervous system adapts to the warming impact of the water surrounding you, you will feel less stressed. During this activity, you can also read or watch something of your choice.
17. Take a nap
If you feel the above options require too much energy, take a nap.
Napping boosts energy, improves reaction time, and decreases daytime tiredness. It reduces stress and aids in regulating mood, reduces anxiety and sadness, and induces relaxation. Furthermore, it promotes creativity, productivity, problem-solving ability, and many cognitive abilities. You will feel much better when you wake up.
The Bottom Line
Now that you know what a stress-relieving activity is, you know how to make yourself feel better. It does not matter whether you choose indoors or outdoors activities, do not limit yourself. Make walking, exercising, reading, or journaling part of your routine. This way, your day will have a purpose, and you will start feeling so much better. And feel free to add more fun activities to your list.