College can be a wonderful place to widen your horizons and connect with new people, friends, and sometimes even loved ones. But, it can also be a place that makes students doubt themselves in terms of studying.
Students may have lots of reading to do, and it feels like they can't breathe. The most challenging part is becoming mentally ready for learning, and for that, they need motivation. Often you may hear students say things like, "Even if I study, I won't earn that grade," "It's too hard," "What if I don't succeed," and other similar claims.
Professors play an essential role in motivating students as they are the ones that make the exams after all. So, how can you help change students' mindsets to get the knowledge and desired grades as professors? The University of the Potomac introduces 22 motivational strategies for students. Let's dive right into it.
How To Motivate Students?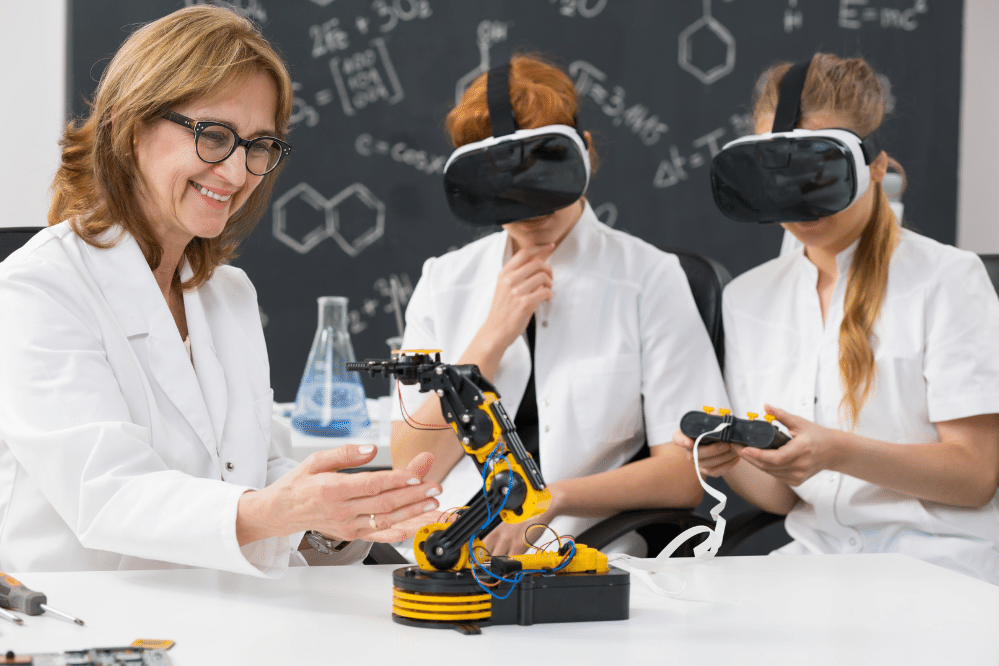 We've all been students before landing our careers. When we first started college, we were all excited, but after a while, we realized that we were trapped between school, life, and work, and had no way out.
One way to assist students is to reflect on our past and identify the factors that contributed to our current success. The secret is figuring out how to recapture that enduring excitement you had for your studies in the first place.
So, how can we motivate students? We must work with them to develop self-confidence for motivation to happen, given enough time, effort, and perseverance.
21 Motivational Strategies For Students
So, what strategies can professors use to help students gain motivation? Or better, which one of your teaching methods will encourage students to feel that sense of excitement? Let's get started with 22 motivational strategies so that by the end of this article, you know exactly what to do to inspire the student once more.
Provide success opportunities
What do the students hate the most, which impacts their motivation throughout the academic year? Students lose motivation for not getting the recognition others are getting for much less. Therefore, professors must make sure to provide each student with equal opportunities, giving them the chance to put effort into their work and ultimately leading to their results. Professors play a critical role in helping the students experience the "I did it" feeling.
Give students a sense of control
A sense of control is essential to students, and in some strict classes, students feel like they are suffocating. Professors need to be aware that the more they try to micromanage their students, the less motivated they will be in class, which could lead to poor grades or, in the worst-case scenario, dropouts. Some things you can do to give students a sense of control include:
Let students choose their assignments for the day.
Let students choose some of the books they would like to read.
Get feedback from students on the course and your performance as an instructor.
Make things fun
A lot of material to learn can occasionally get monotonous, which may lower students' willingness to pay close attention and comprehend the content thoroughly. We advise making the classroom more dynamic by holding competitions and games to spark students' interest.
Students enjoy competition, and it would be a good chance for them to get to know one another and share knowledge.
Be clear on learning objectives
Students may lose motivation to study if they feel the assignment is not thoroughly comprehended. It results in instructors giving less-than-clear instructions, which diminishes students' motivation and frequently results in them failing to complete the task.
Instructors can provide a single lesson explaining the assignment and wait for questions from the students. Moreover, the syllabus must be delivered at the start of the semester to give students a clear understanding of what they will learn.
Next, when giving assignments, professors should also provide instructions if they want their students to perform well and boost their productivity.
Track students' progress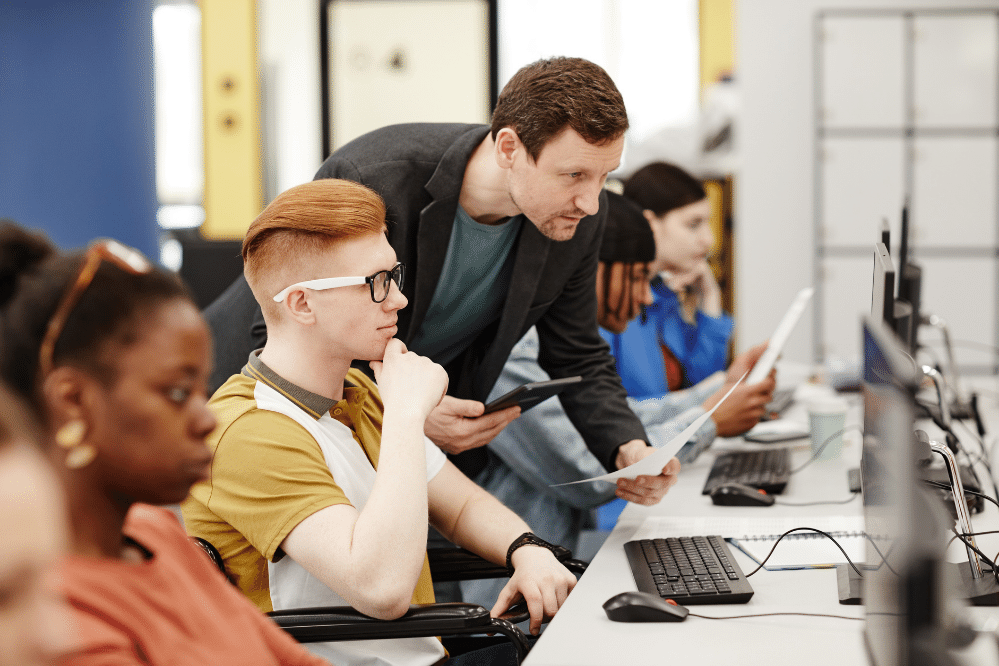 As professors, you need to let the students know that you are acknowledging their growth throughout their course and reviewing where the students need to improve more. By tracking their progress, you may notice students that aren't performing well and spend more time with them during office hours. As a result, students will appreciate what you are doing for them, gain confidence, and will not fail your class.
Create a friendly environment
Professors should be able to foster a welcoming atmosphere that increases students' motivation and productivity. If they do not create a friendly environment, most of the time, students will not participate in their classes, even when they do not understand the material the instructor is teaching.
Give feedback
Feedback is essential for students. Sometimes, professors grade the students without providing feedback on what they did well and what they need to improve. In that case, you are not giving room for improvement as students cannot know what they did not do well if professors do not point them in the right direction. With this in mind, always provide feedback where needed.
Change the scenery
When learning, a different environment is excellent for motivating students. Going to college and sitting at a desk on a daily basis can become dull, so we suggest changing the narrative. Try to hold the presentation somewhere other than the classroom. Hold it outside on campus if the weather is nice, or perhaps go on a field trip. Students would find it highly intriguing, and there would be more interaction between them.
Set achievable goals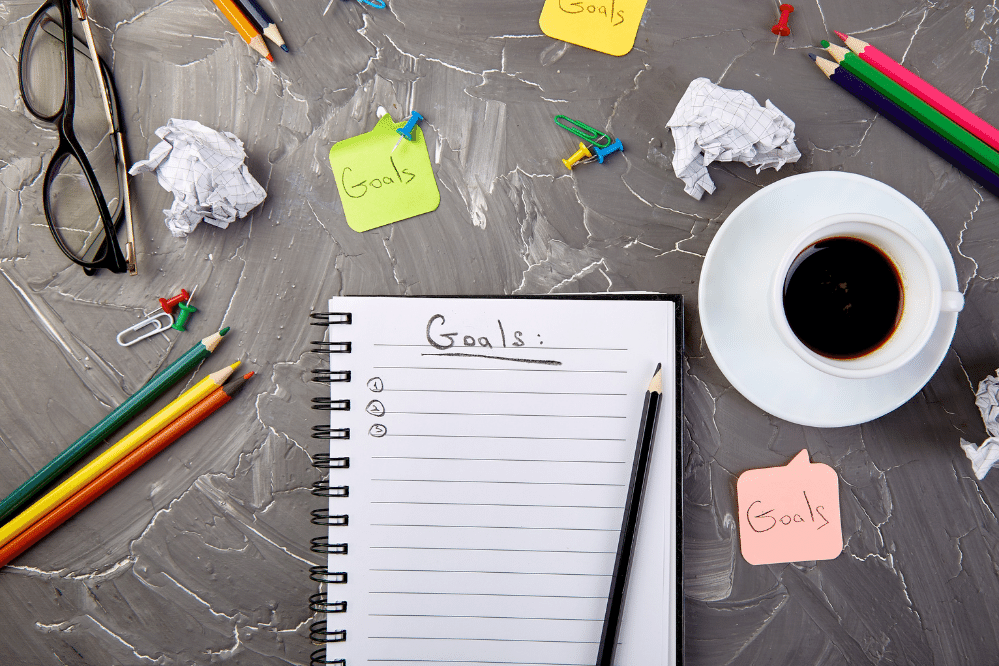 To motivate their students, professors should set achievable goals for students to succeed. Ask students why they chose the class and what they hope to accomplish. In that way, you know your students better and what standards to put for the class. And most importantly, let students set some goals for themselves.
Provide hands-on experiences
Some lectures can only be explained in theory. However, there are cases when you can provide hands-on experiences. This encourages students you often learn more from seeing how something happens rather than reading about it. This way, you will be preparing students for life after college when they start seeking job opportunities.
Manage student anxiety
At least once in our lives, we have experienced anxiety, especially in college. It may be an exam, an important assignment, winning a scholarship, and much more that may cause students to stress about. As a professor, you can guide them by holding an office meeting where you let the student explain what was challenging in your class and let them know that it's never too late to ask for help.
You can extend their deadlines if they see that the anxiety comes from the assignment in your class. But, what matters the most is to listen actively and empathize with them, which helps students to reduce their anxiety and improve their productivity.
Interested in pursuing a degree?
Fill out the form and get all admission information you need regarding your chosen program.
This will only take a moment.
Create a positive competition
Creating competition in your class is always good until it becomes an unhealthy habit of students thinking of themselves as above others. That's why you should always keep a healthy environment and positive competition. Some students may hurt their feelings because they did not win the competition.
As a professor, you should let them know that it's not about winning a competition; it's about gaining knowledge and interacting with other peers.
Offer rewards
No one can say no to rewards, especially from professors. It would be ideal if you acknowledged students' learning and outstanding grades during the semester by offering them bonus points in their final grades. As a result, the students will feel good about themselves and their success, and you'll develop a great rapport with them.
Know your students
Knowing your students does not mean only knowing their academic progress; it also means knowing little things about them. It's always great to put some effort into their hobbies, future goals, etc. Professors need to learn who students are as individuals; through that, they will be able to know their learning strengths and weaknesses and where they can help students improve.
Give students responsibilities
It's best to delegate tasks to students to help them grow as people rather than trying to micromanage everything yourself. The following are some responsibilities you can assign to students:
Attend classes regularly
Always be on time
Be prepared for the lesson you may teach for the next class
Set deadlines for completing assignments
Be an example of enthusiasm
Enthusiasm is a quality that should be in the background of any teacher. If you are not enthusiastic about what you teach, you can't expect your students to be, let alone motivate them to participate and engage in your class. What you can do is use your voice tone, body language, and eye contact with your students when giving lectures.
Praise your students
Praising your students can be the most powerful way to push them in the right direction. Most students crave the attention of their professors as they study hard and wait for their acknowledgment.
You can immediately see a change in your students' drive and confidence by using phrases like "you've got it right," "great," "you have worked hard," and "you outdid yourselves."
Encourage self-reflection
When giving lectures, the class is almost always quiet. If you teach a lot of material in one lesson, the probability that the students will follow you and understand the whole material is pretty low. It would help if you let your students rest their brains as learning everything without taking a single break in between can be very hard to follow.
You can encourage self-reflection by creating five-minute breaks in your class to give them time and focus on what they learned and did not understand well.
Offer group work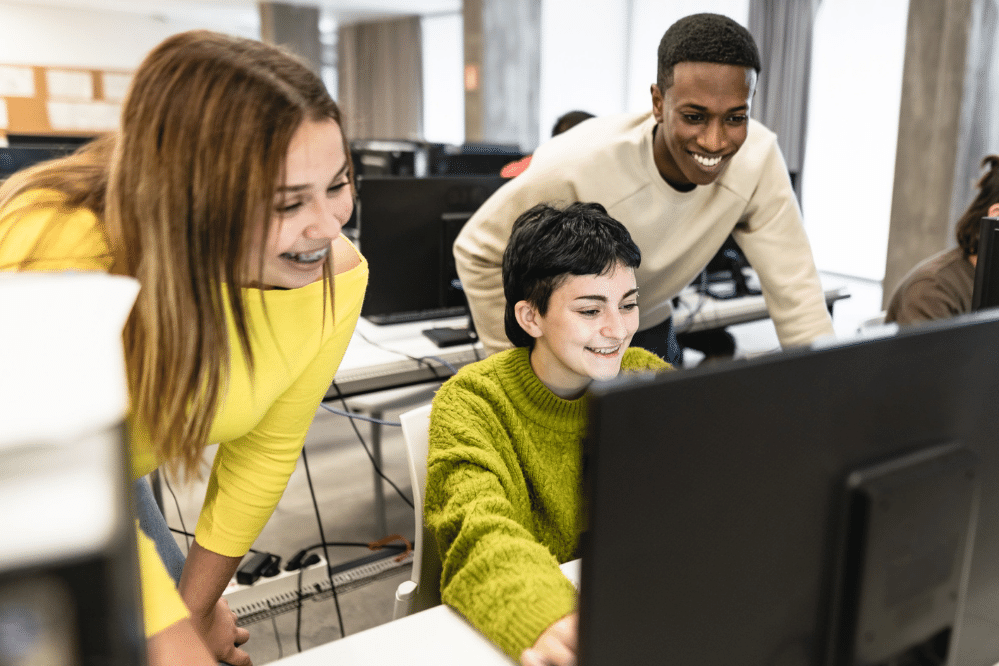 Group work is always a great way to increase student class participation and communication. Every student's opinion differs from the other, so it is essential to let them communicate and argue why they think their opinion is correct instead of the other. They also learn from the other students and develop new approaches to resolving differences.
Establish relationships with your students
We all tend to remember professors who went above and beyond to engage us in learning. We felt a connection with that professor and were eager to learn. So how do you as a lecturer accomplish that? First and foremost, show them that you care about them at all times, whether regarding a task or a personal issue.
The next step is to build trust between you, which you might do by discussing a unique experience you had while in college. The final point is always to consider a student's point of view because you never know what happens after school.
Offer choices to students whenever possible
Every student has a way of learning. Exams are more practical and standardized than other assessment forms; however, despite studying extensively for a good score, some students experience exam anxiety and underperform.
In that case, you need to comprehend the student and give them a variety of possibilities for completing the test. Accommodating their demands is always essential to enhance students' desire, ambition, and persistence throughout the course.
Conclusion
All in all, professors play a crucial role in every student's career and how we want to be remembered by students depends entirely on us. All strategies mentioned above help you establish strong relationships with students and boost their motivation rapidly. We need to guide them in the right direction and with those strategies in practice, rest assured; we will.