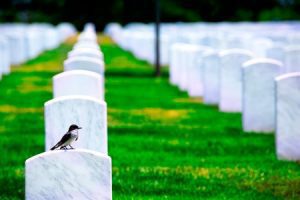 Northern Virginia might be in the suburbs of Washington, D.C., but just like the nation's capital, there are plenty of entertainment options.
Great Falls Park is in McLean in Fairfax County and is where the Potomac River falls over a series of steep rocks. The park also features hiking trails. According to Visit Fairfax, "Other outdoor activities include the river trail that follows the cliff tops, giving hikers beautiful views of the Potomac, and is considered the park's most challenging trails."
For those that have a love of airplanes, the Smithsonian's Air and Space Museum's Udvar-Hazy Center is located is Chantilly and features exhibits that comprise general, military and commercial aviation.
Arlington National Cemetery is the final resting place for many of our nation's military and features the grave site of former president John F. Kennedy and the Tomb of the Unknown Soldier, a tribute to the country's missing service members. The cemetery is on the Metro's blue line.
If you want to see wineries and can't get to California, getting off the Beltway and traveling down Route 7 to Loudoun County is all it takes.
According to the Loudoun County Visitor's Center, there are 40 wineries in the county that make their own wine in buildings ranging from renovated dairy barns to Mediterranean-style estates.
Also in Loudoun, the Town of Leesburg features a historical downtown area with shops and restaurants. Outside the downtown area, there is also an outlet store.
The Washington area features many trails and the Washington and Old Dominion can be accessed in Fairfax County and goes all the way to Purcellville, in western Loudoun.
For any more questions, feel free to contact us.
Interested in pursuing a degree?
Fill out the form and get all admission information you need regarding your chosen program.
This will only take a moment.