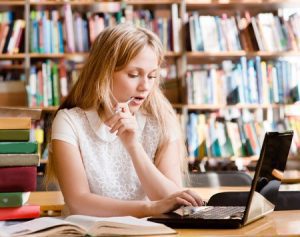 As college students, we are penny pinching our way through college.  As loans and costs rise, our goal is to leave with little or no debt.  There are some ways to reduce college costs.  Be sure to contact us for more information about ways to save.
Scholarships:  It won't hurt to put some effort into scholarships.  The chances are slim that you will receive one but the chance of winning free money to pay for tuition is worth the time.  Follow the rules and deadlines and you have a huge chance of winning one.
Family savings: College savings accounts, your personal savings and checking accounts, and your parents' income can slash the bill down a bit.  Paying out of pocket hurts the wallet because you see the money leaving.  However, it's a small sacrifice to pay when you see the tuition bill decease.
Federal over private: If you need a loan, a federal loan is much more affordable than private ones.  Private loans have their own rules and rates to follow, and the law has no control over any changes or additions.  A federal loan cannot make too many demands as the law permits it.  It's too risky to take on a private loan when a student loan from the government is a safer bet.
In-state tuition: In state tuition is very inexpensive.  This is what college students need to aim for when applying to out-of-state colleges.  Paying out-of-state costs is like paying for private college.  Whether it through residency, border state rates or academic exchange programs, you will save money no matter where you go.  At the University of the Potomac, we offer one flat rate for USA students, another one for military students, one for international students and one for online international students.
Community college: Going to a two-year college before transferring to a four year is a money-saving option.  Take basic courses at a low cost and then transfer to focus on your major.  It's never a good idea to take courses only to lose them in transfer.  Look at the academic catalog of the four-year college of choice for the list of courses you need so it seamlessly transfers.
Employment: Working during college will trim down many of the costs.  While it's best to work at a job in your major, any job will do.  You will have a great work ethic and business connections lined up for future business opportunities.  An alternative is an internship; unlike a job, it only lasts for a semester.
Live at Home: The thought of living with your parents while you crave freedom is torture.  However, if you can tolerate it four to six more years you will graduate with less money owed.  Dorm rooms and off campus housing is expensive.  On top of that, you must pay for food, rent, utilities and transportation.  Additional costs are avoidable when you live with parents while driving to and from college.
Interested in pursuing a degree?
Fill out the form and get all admission information you need regarding your chosen program.
This will only take a moment.
Four Years: It's impossible to do if you're switching majors but graduating in four years is the best solution.  A fifth or six year is another year of unnecessary tuition paid to the college.  You can add more classes per semester and go to school in the summer to get out of college faster than six years.
Saving for college is never easy.  We know to eat food in the cafeteria and chow down on Ramen noodles, but there's nothing wrong with cutting extra corners.