It's often remarked that careers involving sales, marketing, management, customer relations, or consultancy are some of the best-positioned ones in the labor market. That is because the trends of doing business in general, are constantly altering. The demand for bright, innovative minds is high, and graduates with MBA degrees are proving to be able to feed that exact demand.
Even the Department of Labor confirmed the same statement with its data showing that employees with business-related master's degrees earn an average of 20 percent more than employees who only have bachelor's degrees.
How Long is an MBA Program
The length of an MBA varies depending on the program of your choice. In general, there are several types of MBA programs you can choose from based on your interests and circumstances. The most common MBA programs are: 
One-Year-Full-Time MBA
Although this is a short program, do not think that it is less important than other longer MBA programs. This heavy program, filled with many deadlines and a huge workload, requires 11 to 16 months of dedication and hard work.
Two-Year-Full-Time-MBA
Most people choose the two-year-full-time program thanks to its many advantages. First and foremost, a two-year program allows students to fully focus on their studies, and it subjects them to more internship and networking opportunities. As such, this program is valued more by employers who want to hire qualified staff.
Part Time MBA program
A part-time MBA is an accelerated program that allows you to complete your studies faster. The value of the education you receive in this program depends more on your desire for knowledge and success.
MBA career opportunities
An MBA opens the door to many career opportunities. Some of the best industries that accept MBA graduates are:
Consulting

Financial services

Technology

Healthcare

Consumer goods

Manufacturing

Real Estate

Energy
So the question arises: what MBA jobs can you get with an MBA degree?
To answer this question, scroll down for a list of 10 best jobs for MBA graduates.
1. Chief Technology Officer
A Chief Technology Officer, known as the CTO, is the person responsible for a company's technological aspect, responding on a regular basis to the needs that may arise in dealing with IT-related issues and making sure that the company is complying well with the technology policy. The CTO's key areas of expertise include creating and maintaining a decent tech strategy that corresponds with an organization's scope work, researching and developing technology standards and compliance regulations, and properly communicating the company's tech strategy to relevant partners, the management, investors and other coworkers. On the hierarchy level, as a CTO, you will usually report to the Chief executive officer.
Projected Growth: 15% from 2014 to 2024 (much faster than the average for all occupations)
Annual Salary: $203,712-$284,157
2. Marketing Director
You need a good set of skills to become a Marketing Director; however, the efforts to invest in such a career are certainly well rewarded. You do need to possess a good sense of creativity and writing skills, as a marketing director is exclusively in charge of marketing campaigns and techniques that enhance the brand of an organization. Good research skills, adaptability, and effective communication will help you conduct market research, analyze trends, and set the targets for your marketing strategy.
Projected Growth: 8% from 2018 to 2028
Annual Salary: According to Payscale, a marketing director with an MBA major in Entrepreneurship gets paid from $42,000 to $235,000, yearly.
3. Chief Financial Officer
The CFO of a company is responsible for keeping excellent track of the money flow within a company, conducting financial planning and managing all of the internal and external financial actions. This individual should foresee in advance and know in detail the company's capital situation, as some of the main decisions undertaken within that organization will be made, taking into account his or her prior situation analysis. The Chief financial officer is in charge of the company's accounting and finance divisions, making sure that their financial reports are all accurate and adequately compiled.
Projected Growth: 16% job growth is foreseen from 2018 to 2028 for CFOs.
Annual Salary: A chief financial officer with an MBA major in corporate finance will get paid from $89,000 to $222,000, yearly, according to Payscale.
4. Senior Product Manager
A senior product manager is not the same as a project manager, as people tend to confuse these two. Their responsibilities are directly linked to leading the work of product managers and properly coordinating the teams involved with engineering and marketing, as well as others relevant. They are responsible for analyzing customer input on the product, improving its strategy, and coming up with new, creative ways to expose the product towards more audiences and target groups. This role involves a lot of responsibility because the person in charge can either increase or decrease the product's success.
Projected Growth: This current year is promising for Senior Product Managers, with a projected growth of 14%.
Annual Salary: According to Payscale, professionals who also hold an MBA major in business and marketing earn a salary of $84,000 to $151,000, yearly.
5. Information Technology Director
IT directors are some of the most vital professionals for a company. This is because these people make sure that the company's information technology is constantly secure, updating it with the most innovative protective means, and they ensure that the data is always available/accessible. Their job is to manage, delegate, and monitor the completion of tasks related to the implementation of the IT strategy and proper execution of the overall IT infrastructure. While they have to Supervise a team of workers, they are still obliged to work closely with management, external vendors, or advisors towards improving IT processes.
Projected Growth: A 15% projected growth is foreseen for this occupation from 2014-2024, much faster than average for all other occupations.
Annual Salary: Their median annual salary, according to the BLS, was $135,800 in 2017.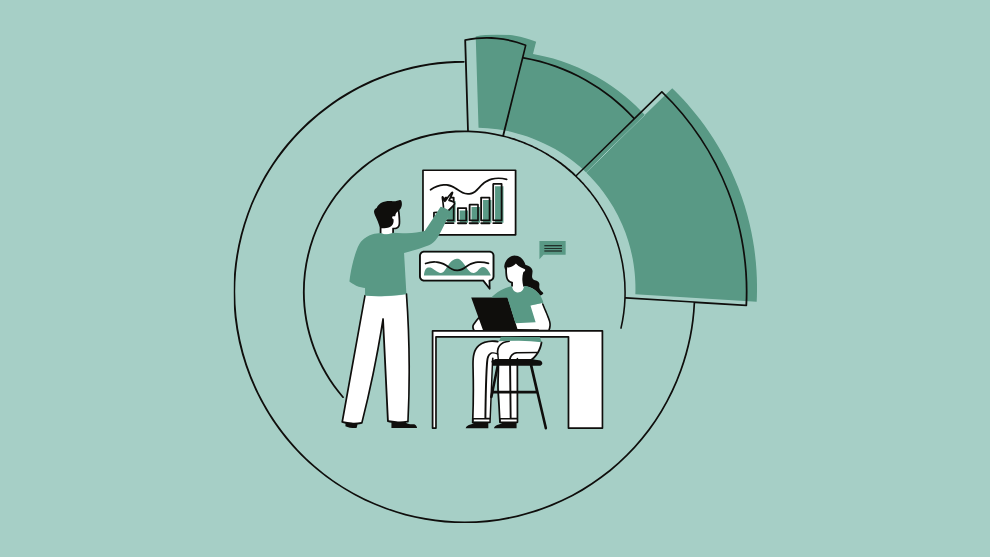 6. Health Services Manager
The healthcare industry is quite a complex and delicate one. It requires very committed individuals that can adapt to the dynamic working hours and constant governmental reforms that ask for nothing less than excellent delivery of healthcare services. The job of health service managers is to make sure that companies of the healthcare sector are implementing these reforms and are harmonizing their actions with strict healthcare regulations. Overseeing the work performance of technicians, doctors, and clerical workers falls upon their jurisdiction. Depending on the kind of the healthcare facility, they may either manage a whole department or individuals.
Projected Growth:  A 17% projected growth is foreseen for Health Service Managers, from 2014-2024, much faster than the average for all occupations.
Annual Salary: Their annual average salary was a whole $96,540 in 2017, according to the BLS.
7. Investment Banker
You may also know investment bankers by the name of financial advisors. These people are intermediaries whose job depends a lot on the status of capital markets. Thus when capital markets are at their best, investment bankers are too, as this means they'll generate more revenues or vice versa. They help their clients, in this case, corporations or governments, to raise just enough capital to finance different activities and grow their businesses.
Interested in pursuing a degree?
Fill out the form and get all admission information you need regarding your chosen program.
This will only take a moment.
Projected Growth: Jobs in the investment industries are foreseen to have a projected growth of 10% from 2014-2024, faster than average for all occupations.
Annual Salary: The salary of investment bankers was $78,480 in 2017, without the commissions and bonuses that add up so much more to their income – this, according to the BLS.
8. Investment Fund Managers
Similar to the intermediate, the advisory role of investment bankers is also the role of investment fund managers. Except that these people tend to work more with individual clients and corporate clients rather than governmental agencies and they are paid a fee for their work. Investment fund managers provide financial advice through their services regarding investment activities related to bonds, stocks, and securities within a certain existing fund. Generally, they help their clients invest their money in the best way possible, mitigating any potential risks.
Projected Growth: A 7% projected growth is foreseen for individuals with this occupation, from 2014-2024, as fast as average for all occupations.
Annual Salary: Their median annual salary in 2017 was $121,750, according to the BLS, without the bonuses and commissions counted.
9. Marketing Manager
What is usually expected from marketing managers is to develop marketing strategies that maximize a company's profit and market share, but that still takes into account maximum customer satisfaction. These people are an asset to all sorts of businesses, as this strategy conducted by marketing managers reflects the company or organization in the eyes of the public. Important responsibilities of professionals of this field include also tracking the success of ongoing campaigns, predicting the outreach of new ones, managing the marketing budget, and all marketing materials. Depending on the nature of their workplace, they can be in charge of a group of marketing researchers or assistants.
Projected Growth: A 9% projected growth is foreseen for marketing managers from 2014-2024, faster than the average for all occupations.
Annual Salary: According to the BLS, their average annual salary in 2017 was $127,560.
10. Sales Manager
The number one thing about a sales manager is that he cannot work alone. This person is certainly responsible for the proper guidance of a group of people, all involved in the sales process. The sales manager leads this team towards the best techniques to perform in order to meet the sales targets set within an organization. They plan ahead quotas, goals, a strategic sales plan, the training that should be delivered, and they're also directly involved in the recruiting process of new salespeople. This job involves a lot of pressure; hence, your time-management and communication skills should be at a top-notch level.
Projected Growth: A 5% projected growth is foreseen for Sales Managers, as fast as average for all occupations.
Annual Salary: A sales manager's average annual salary was $117,960 in 2017 (BLS).
Pros and cons of an MBA program
Before getting into an MBA program, it is essential that you fully understand and weigh both the benefits and drawbacks of such a degree. We are here to help you make an informed decision, so here is an explanation of the pros and cons of an MBA program that will hopefully guide you into making the right choice.
MBA graduates are in demand by employers not only because of the new skills they gain but also because of their credibility since they are taught only by the most qualified professors. 
But that is not all. MBA programs also open the door to many careers, offering you more flexibility and higher-paying careers.
Despite their advantages, MBA programs can have their drawbacks as well. One drawback is that as a program, MBA is quite demanding. So, if you are not ready to dedicate yourself to study, then an MBA might not be for you. Another disadvantage is the high cost of study. In general terms, the average tuition for a two-year program surpasses $60,000.
How To Make the Most Out of Your Master's Degree: Free Guide
MBA Alternatives
If, for one reason or another, you decide that getting an MBA is not the right choice for you, then there are other alternatives you can consider. 
Maybe you do not have the time or the resources to pursue an MBA degree. If so, getting a certification might be a good option for you. According to the Bureau of Labor Statistics, many people choose to get a professional certification as an alternative to pursuing a master's degree. It is a less time-consuming alternative, with many career opportunities. Here at the University of the Potomac, some of the advanced certificates we offer include :
Business Accounting

Management

Government Contract Management

International Business
This was our list of the top 10 jobs you can get with an MBA degree. However, if your qualities do not reflect on this list or you simply have no interest in either, we advise you to guide your search in other jobs you may benefit from with an MBA degree. There are plenty, and they are awaiting!