Employees hear, see and often talk to human resources (HR), but only a few know their full responsibilities. HR sure is a confusing department, but luckily we have created this informative article to help you learn more about the role of HR in organizations.
Want to know precisely what does human resources do? Stay with us to learn the 12 key responsibilities of an HR.
What Is an HR department?
The human resources department is in charge of several different duties; some of those include: overseeing employee relations, working toward training and developing future and current employees, hiring or firing workers, and more. In other words, they are responsible for everything that has to do with the individuals that work within a business.
Even though the human resources department of a company might be confusing to many, they are crucial to ensuring everything works properly. Without their guidance, companies would struggle to monitor employee performance and guarantee that everyone is satisfied. Moreover, with the help and advice of HR, businesses can find and keep top individuals.
What Does Human Resources Do?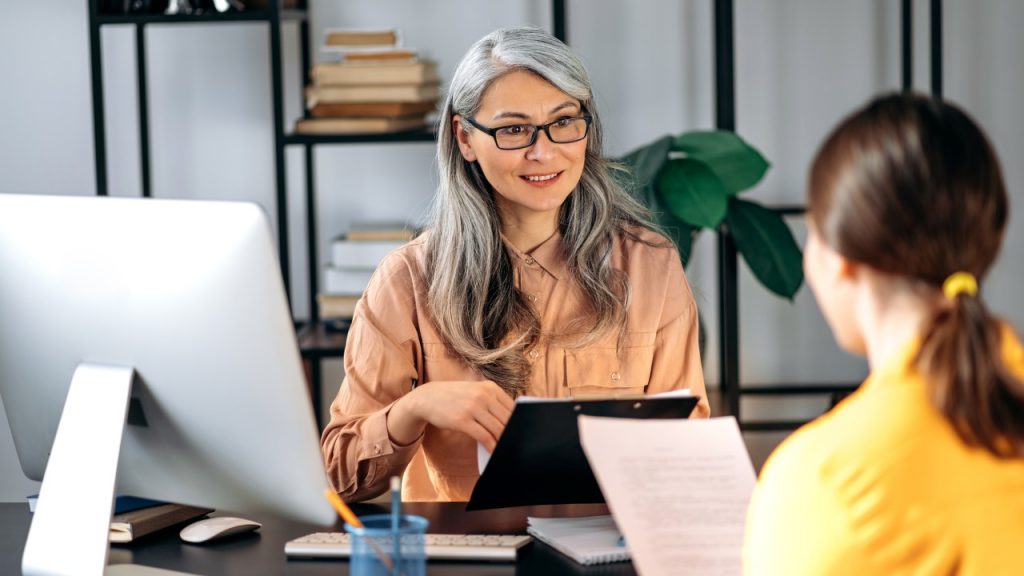 In the eyes of other employees, HR is mainly responsible for layoffs and policy violations. While there's no lie in such a statement, the scope of HR duties and responsibilities goes beyond that. HR may not be in charge of producing goods or rendering services, but they ensure those who do are productive and satisfied.
Let's take a look at some of their primary duties and responsibilities.
Recruit candidates
You've probably come across many job openings on social media. Recruiting candidates is more complex than just posting an ad online and hoping for the best candidates to apply. The individual responsible for announcing vacancies is an HR. Apart from just posting online, an HR must conduct market research, get stakeholders' approval, and manage the budget for the whole process.
Then, extra analysis is required once the position has been posted to guarantee that the appropriate applicants are drawn. Recruiting is one of the most critical processes since the employees an HR decides to take in will determine the company's future and overall success.
Train and develop employees
The human resources department also carries out training and development activities. These initiatives seek to improve staff skill levels and aid in career advancement. Additionally, HR specialists help employees identify skill gaps. Once they do so, they can design or pick training programs suitable for each employee.
However, the training process continues. Once the employees finish one specific program, an HR has to follow up with their advancement. Most of the time, the follow-ups include interviews or surveys for feedback.
Conduct benefit analysis
When attempting to draw in top talent, maintaining competition is crucial. If another company's advantages are more appealing, a future employee could pick a different employer despite the lower compensation. That's why it is critical for an HR to regularly look into other competitors to determine if their benefits are competitive.
Deal with employee relations and performance management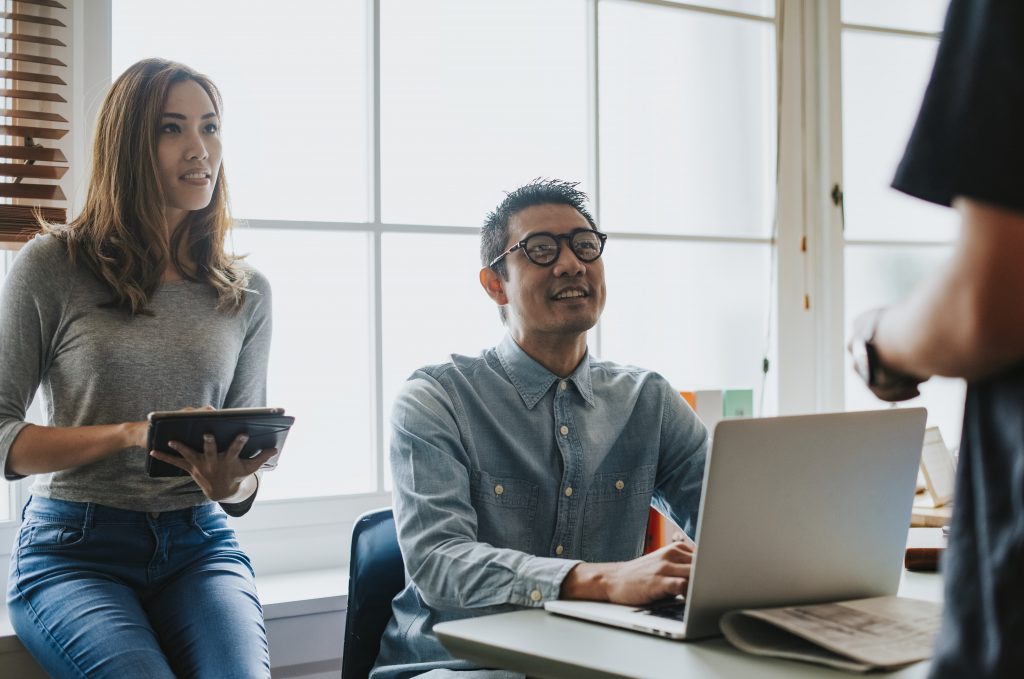 HR assists employees in resolving workplace issues in both formal and informal situations by offering conflict resolution, coaching, and counseling services as needed, all while preserving adequate confidentiality. In addition, HR delivers confidential coaching and counseling to management and workers in response to particular performance management and improvement needs.
Process payroll
Processing payroll is another duty of HR. It includes estimating employee salaries, calculating taxes, and sending paychecks. Payroll processing can be difficult and time-consuming. Because of this responsibility, most HR professionals should thoroughly know tax and wage laws and regulations.
Payroll processing needs to be highly accurate. Any error might result in fines from the government or unhappy staff.
Maintain employee records
Another crucial duty of HR is maintaining employee records. It includes birthdays, contact details, performance evaluations, and disciplinary actions. HR is responsible for ensuring the accuracy of all staff records and monitoring their accessibility and location.
Maintaining HR records is required by law. These records assist organizations in identifying skill gaps to aid in the recruiting process, analyze demographic data, and comply with regulations.
Conduct disciplinary actions
If there is a reason why the HR department is in the wrong eye of employees, it is because of this responsibility.
There are cases within organizations when some individuals refuse to show respect toward their job or colleagues. In such cases, an HR is responsible for conducting disciplinary actions. If an employee is always late or is a harsh communicator, HR may intervene and look into the reason for such behavior.
The best HR departments recognize when an employee is not a good match for a firm. In such cases, disciplinary actions are avoided, and the employee should be let go.
Update policies
Policies must be updated or evaluated yearly as the company evolves. HR is responsible for issuing public policy updates and advising policy changes when they no longer benefit the business and the employees. Policies are usually adjusted due to the needs of employees or in any cases of incidents. HR should always be involved in and consulted on these choices.
How Does Human Resources Support Employees?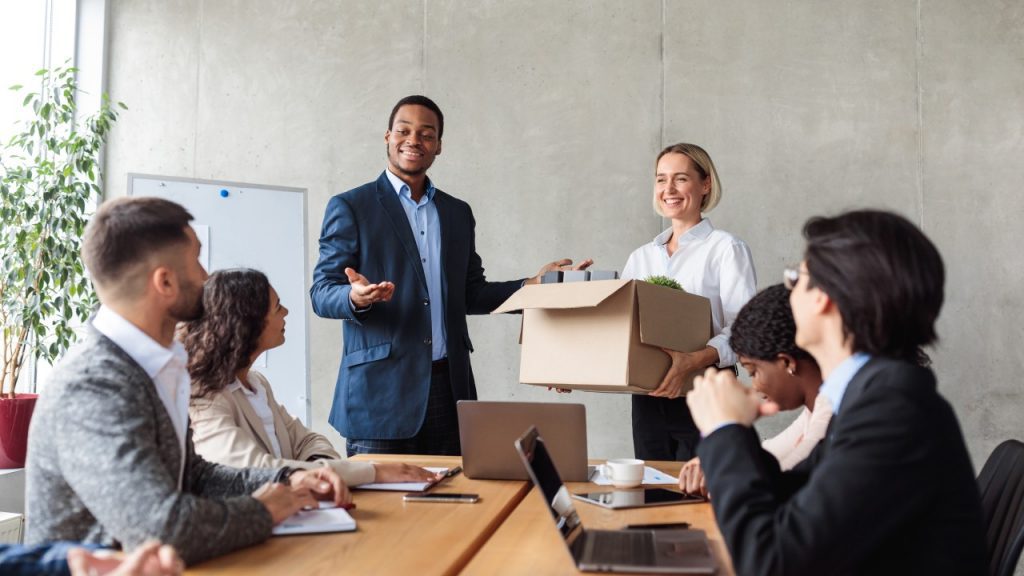 HR exists to make employees of each department feel comfortable, secure, and happy. Besides offering employees this feeling that they belong within the organization, HR works toward helping them advance in their current or future careers. Here are some of the ways an HR supports employees:
Providing career advancement opportunities
Employees are the most valuable asset of any organization. If an HR sees potential in any employee, they offer them the best services for career growth. These opportunities would help the employees reach their goals. On top of that, it would benefit the whole company's well-being since its employees are growing and working toward perfecting its reputation, value, and importance.
Interested in pursuing a degree?
Fill out the form and get all admission information you need regarding your chosen program.
This will only take a moment.
Continuing education opportunities
Sometimes, the opportunity mentioned above necessitates further education. A company can offer educational support, and human resources will assist in determining which classes and training programs would be appropriate for an employee on their chosen career path. HR also collaborates with managers to ensure that the employee's work schedule is flexible enough for class attendance.
Training and supporting managers
Regarding managerial skills, HR must 'lead the way' in many ways. However, demonstrating to managers how to be successful does not happen by accident; it frequently takes specialized training and expertise. HR helps managers by:
Defining what a good leader is
Ensuring sure they understand their purpose
Preparing them for obstacles and challenges
Developing their skills in running good meetings
Teaching them how to build trust with their team
Clarifying when they should seek help from senior management
Setting clear expectations
Supporting health and wellness
The HR department always tries to prioritize wellness and give employees strategies to avoid illnesses and long-term health concerns. HR support employee well-being in various ways, including:
Gym memberships
Yoga lessons
Meditation sessions
Creating a supportive culture
Implementing wellness programs
What Skills Do You Need To Become an HR?
Working in human resources necessitates a mix of workplace and technical skills, such as communication and paperwork. Skillet requirements vary from job to job, but the list below will introduce you to some of the most valued qualities of an HR, including:
Active listening
Analysis
Administrative skills
Decision-making skills.
Communication skills
Technical skills
Training
Human Resources Career Path
The HR career path is straightforward. However, it varies significantly depending on the organization. Some firms may have all potential HR job titles, but others may merge the job descriptions of two roles into a single function. Some of the most common and popular HR Career paths include:
HR Assistant
HR Coordinator
HR Specialist
HR Generalist
HR Manager
HR Director
Chief HR Officer
Human Resources Salary and Job Outlook
Of course, a rewarding salary adds to the beauty of this occupation. The latest report from the U.S. Bureau of Labor Statistics reports that the average pay for individuals in HR roles is $126,230. 
This job has a promising future, with projected employment growth of 7% over ten years.
The Bottom Line
HR is responsible for all aspects of an employee's life cycle. An organization's performance significantly depends on HR's capacity to achieve, manage, and grow its staff toward specific and strategic objectives. Human resource management helps a company obtain a competitive advantage while ensuring employee growth and well-being.
Want to become an HR specialist? The standard educational requirement for HR is a bachelor's degree in human resources or other subjects like business, management, or social sciences. Additional requirements might also include a master's degree in business administration. Click here to explore our programs and kick-start your HR career!