You might have heard multiple times that data analytics has become highly in demand. But have you ever wondered what is data analytics and what it takes to become? If so, keep reading and learn more about the process, stages, types of data analytics, and its usage in the real world.
What Is Data Analytics?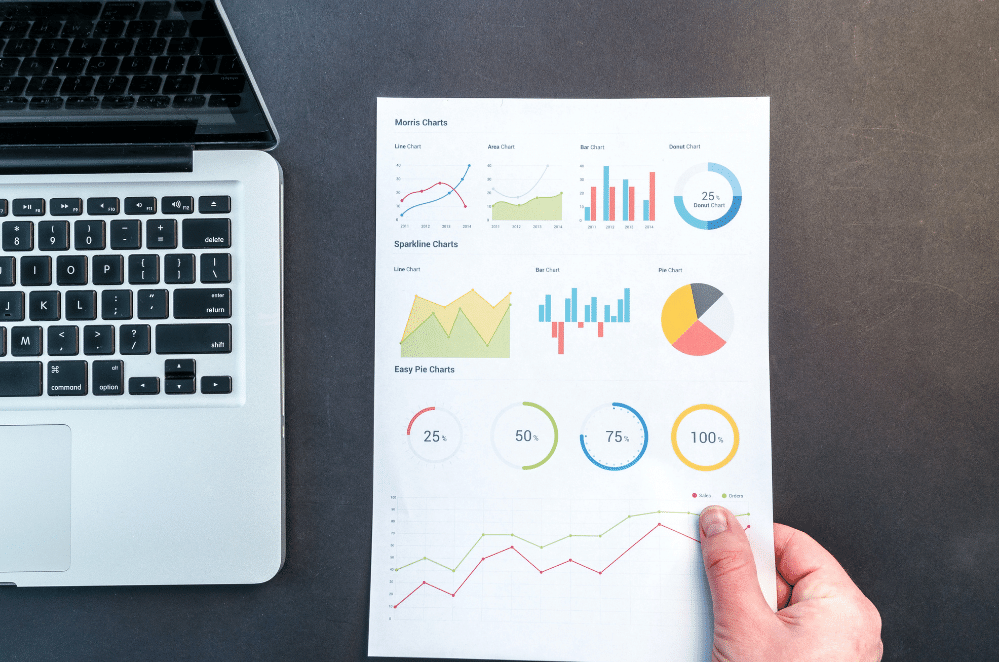 Data analytics refers to the process of collecting, organizing, analyzing, and transforming any type of raw data into a piece of comprehensive information with the ultimate goal of increasing the performance of a business or organization. At its very core, data analytics is an intersection of information technology, statistics, and business. Further on, it is a multiple staged process that breaks down into phases such as:
Data grouping. This phase encompasses the categorization of data that intends to be collected, according to parameters such as age, sex, and income.
Data collection This phase is conducted via different sources for data collection, including computers, cameras, companies/organizations' personnel, and more.
Data organization. This is done by organizing the data into spreadsheets or other forms of software .
Data cleaning and preparation. This process intends to ensure that no error or duplication has remained and paves the way for analysts to begin with the actual data analysis.
Data Science vs Data Analytics: What's the Difference?
First and foremost, data science is way more technical than data analytics and invokes more coding. As a result, data scientists usually come from a computer sciences background, compared to data analysts who come from a mathematical and/or statistical background. 
Therefore, a data scientist works closely with engineers and would thus be more suitable for other roles such as data engineering roles. In contrast, data analysts collaborate closely with business teams and might usually take roles similar to business analysts.
Further on, data analysts' role is more business-oriented than data scientists. Additionally, data analysts usually work with one data source, whereas data scientists use multiple sources. In this regard, small retailers usually prefer hiring data analysts since they typically have one data source.
Last but not least, a data analyst will spend more time and energy on the visualization of data and its transformation into something that people with no engineering background can understand. On the other hand, data scientists spend less time on visualization and more on finding sophisticated data models.
Types of Data Analytics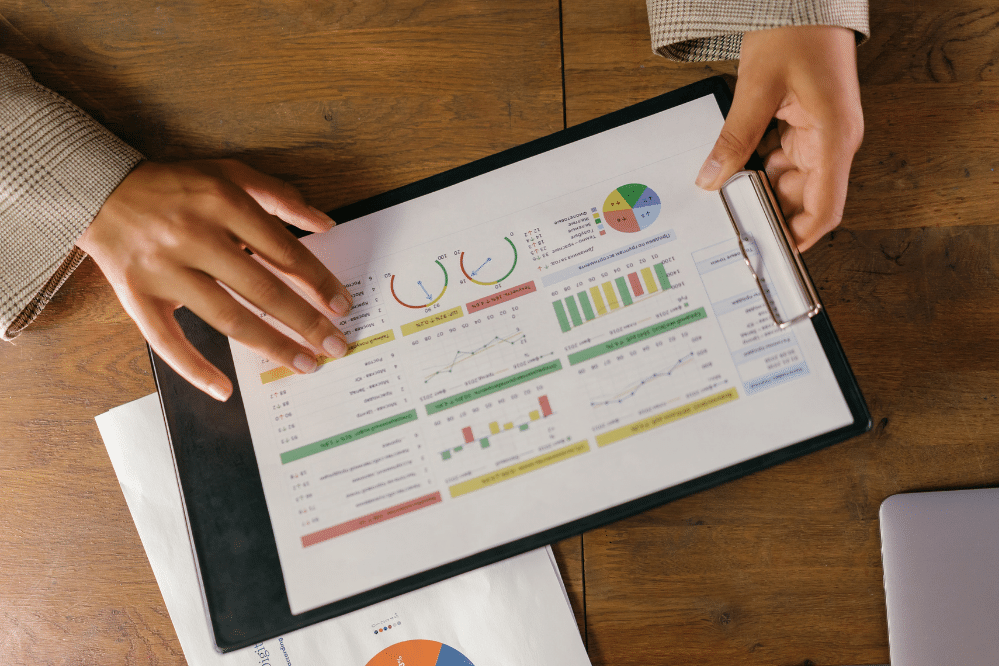 There are four types of data analysis: descriptive, diagnostic, predictive, and prescriptive. The conduct of each helps businesses to make smarter and safer decisions. Let's go through them in more detail.
Descriptive Analysis
The main aim of descriptive analysis is to shed light on what happened over the respective period being analyzed. For instance, how many sales of certain products were realized in the previous week/month, did they increase or decrease, etc. However, this type of analysis ends here and does not further elaborate on the root cause of what has happened, as that is done through diagnostic analysis, explained in the next section.
Diagnostic Analysis
As already indicated, a diagnostic analysis is interested in finding out the root cause that impacted the happening of a particular cause, for instance, an increase/decrease in sales. This can either be a specific season of time when the increase or decrease happened, the latest marketing campaign of the company, or any other reason.
Predictive Analysis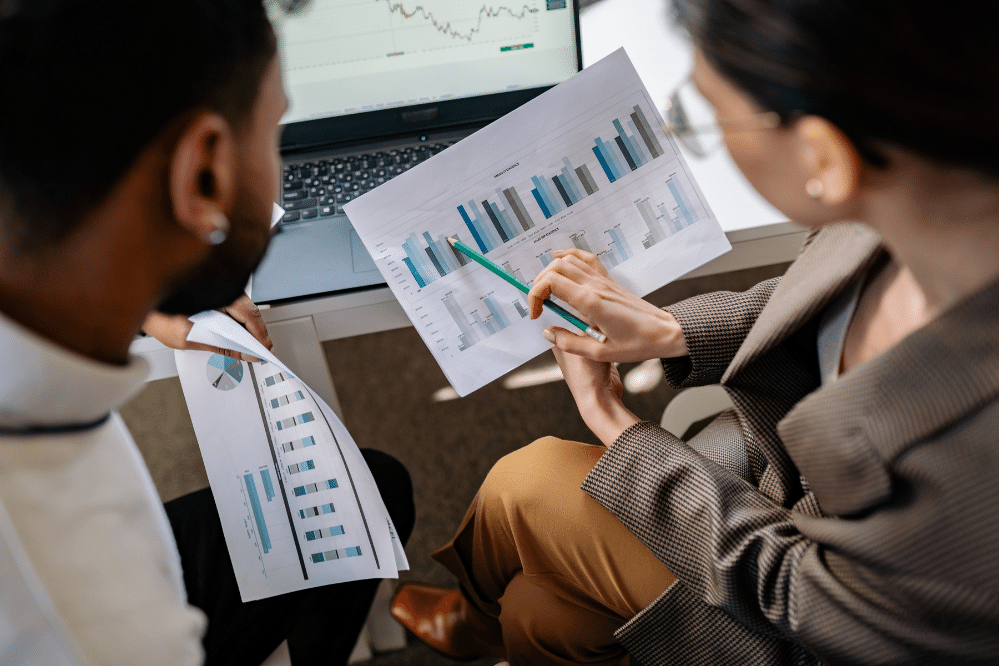 After the descriptive and diagnostic analysis has taken place, data is oriented into predictive analysis, through which data analysts try to predict what will happen in the near future or how a process will develop. This analysis occurs through a combination of statistics and data mining that ends up with the creation of a visual representation in order to make it understandable and useful.
Prescriptive Analysis
Finally, a prescriptive analysis gives suggestions. Taking on board the findings of predictive analysis, it suggests a particular course of action to be taken and likewise assesses the potential implications that would come with it.
Interested in pursuing a degree?
Fill out the form and get all admission information you need regarding your chosen program.
This will only take a moment.
The Use of Data Analytics in Business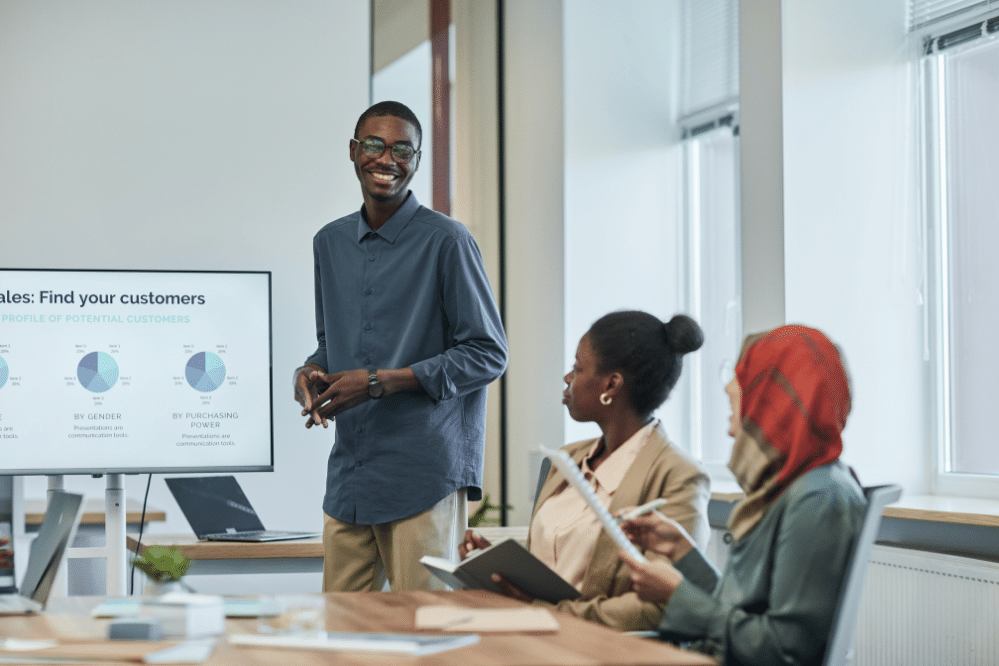 Businesses generate enormous amounts of data on a daily basis. They do so in the form of web servers, log files, social media, and so on. However, taken as such, the data is raw and certainly necessitates analysis for it to be transformed into a piece of useful information that would enable businesses to make more reasonable and well-informed decisions.
Risk Management
By using data analytics, businesses can analyze the risk management that helps them identify potential risks they might face in the future and measure the costs, impact, and outcomes. As a result, businesses can come up with a clear risk management plan to better respond to it.
Product Development
Proper data analytics offers businesses better customer insight by gathering data through surveys or tracking clients' inquiries and purchases. As a result, it helps them deliver to the customers the product that meets their needs.
Budgeting and Forecasting
One of the most important goals of data analytics in business is to lower costs while delivering performance. Data analytics helps businesses foresee their customers' behaviors and interests and apply such insights to their business strategies.
Marketing and Sales
Proper marketing campaigns and an increase in sales are among the great contributions that derive from a well-conducted data analysis. In this regard, by knowing the customers' needs and wants, data analytics allows businesses to personalize marketing campaigns which will most likely increase their sales too.
Wrapping up
Data analytics is a crucial process of collecting, categorizing, and analyzing data. It is particularly useful to businesses and organizations as it allows them to increase their performance at lower costs by making well-informed decisions based on previously analyzed data.
Furthermore, data analytics offers excellent career opportunities. If you find yourself attracted to this field, we advise you to check our bachelor's and master's programs in Data Analytics.