If you are wondering what is general management, or even further, you are thinking about pursuing a general manager career path, take a look at our article to find out everything you need to know.
What is General Management?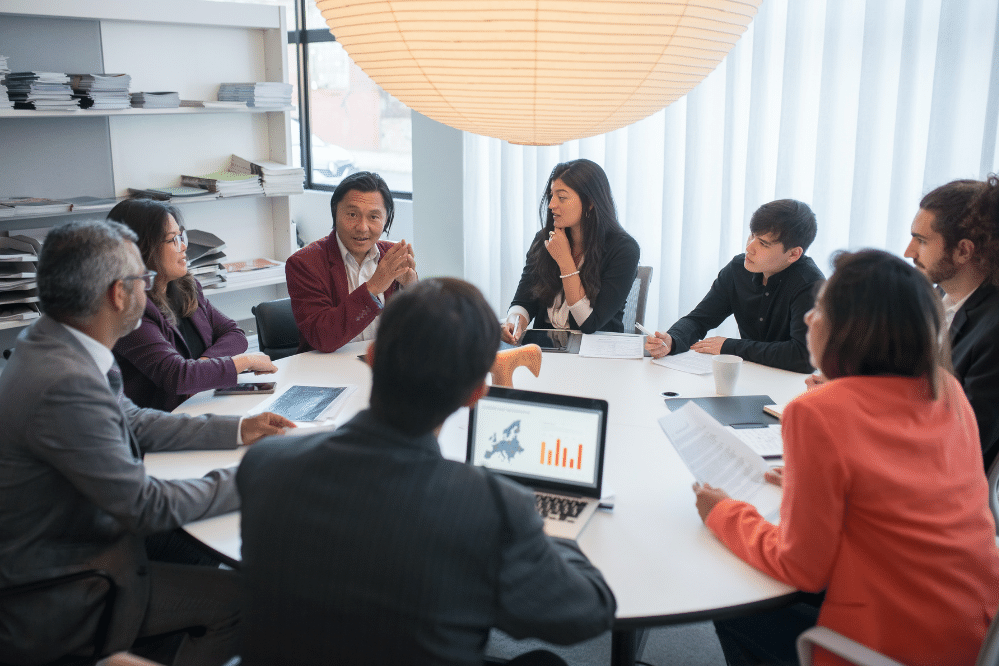 General management is the process of overseeing and coordinating various aspects of an organization to achieve its goals and objectives efficiently and effectively.
For example, the general manager of a retail store is responsible for overseeing the daily operations, managing staff, ensuring customer satisfaction, implementing marketing strategies, and optimizing inventory management to drive sales and profitability. They must decide on hiring, training, budgeting, and addressing customer concerns to ensure the store's success and growth.
General Manager Responsibilities
General managers will commonly find themselves charged with numerous tasks and responsibilities. Typically, key responsibilities that constitute the very foundation of a general manager's position include:
Employees supervision
Budget administration
Departments coordination
Strategic planning oriented to the company's growth
General Manager Career Path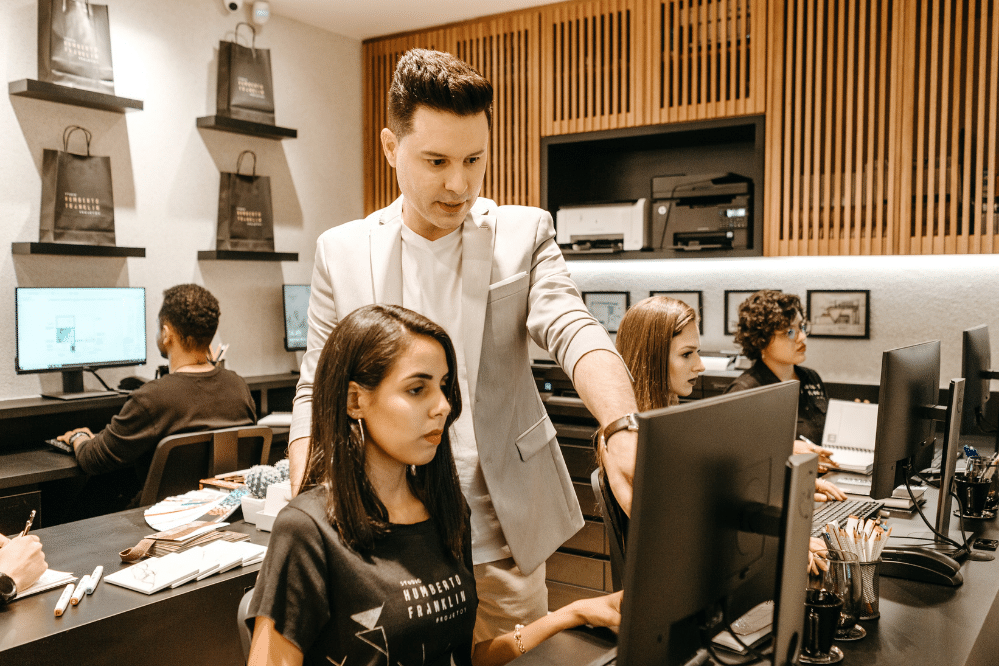 Typically, people do not become general managers overnight; they must go through lower-level positions until they are fully qualified. Considering that managers are expected to lead people, they must demonstrate past leadership roles.
Salary and job outlook
According to the U.S. Bureau of Labor Statistics, the average hourly wage of a general manager is $59.07, while the annual salary reaches $122,860. According to further estimations, restaurants, management, and scientific and technical consulting companies are among the most frequent industries where general managers find themselves engaged. As the last point, the demand for general managers is expected to grow, with around 282,790 new job positions by 2029.
Key Soft Skills You Need to Succeed as a General Manager
In a modern workplace, soft skills not only complement an employee's professional skills, but they have become quite crucial to building a successful career. Soft skills are even more important in professions that involve a great deal of management of human resources, as proper interaction with the latter is crucial for the success of an organization.
Thus, a general manager responsible for leading, encouraging, and motivating a team, needs to be at least transparent, trustworthy, and a great decision-maker.
Transparency
Transparency with employees has nowadays become a key aspect of a well-functioning business or organization. In this context, employees are interested to know what is going on in their workplace likewise how they are performing and contributing to the (non) growth of the company. That is why a good manager must be transparent and direct in communicating such information to their employees.
Trustworthiness
Together with transparency, trustworthiness is another crucial element of a well-functioning work environment. In this regard, employees need strong assurance that their management is honest with them and has their best interests in consideration. Having this in mind, general managers need to invest in building relationships with their employees that are primarily based on trust.
Decision-making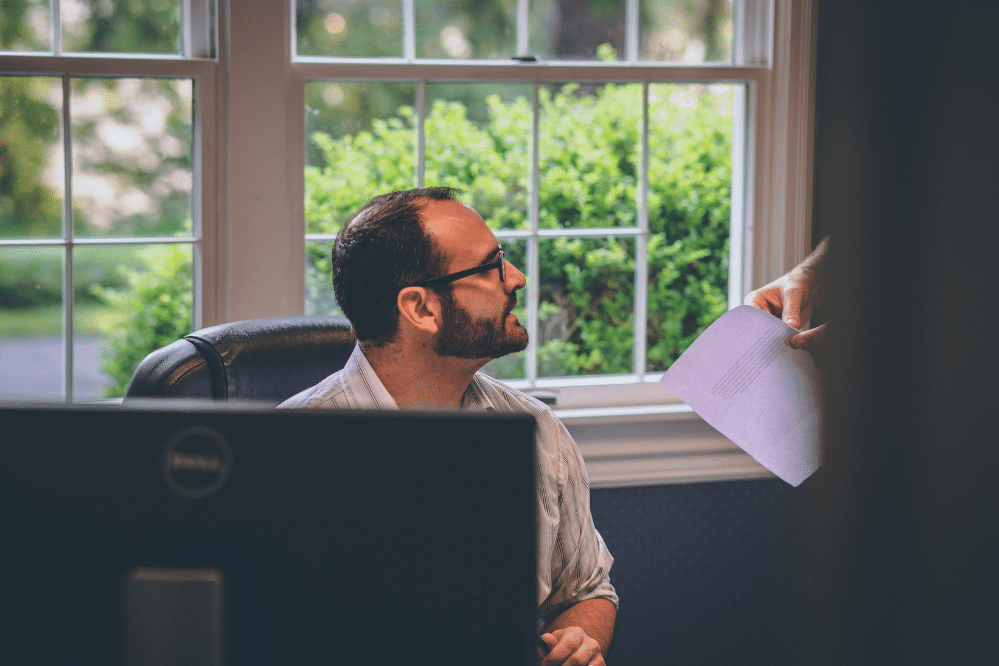 Great decision-making skills are vital for a successful career in general management, since general managers unavoidably make decisions on a daily basis. Such decisions vary from delegating daily tasks and deadlines to hiring and firing. Decisions at hand may not only impact a smaller team but the company and organization in general.
Consequently, a manager needs strong critical thinking skills in order to make rational decisions that benefit the company. Despite that, general managers need to be ready and willing to take responsibility for the decision they make.
Key Technical Skills to Succeed as a General Manager
The oft skills explained above are undoubtedly crucial in properly exercising a general manager position. However, a great general manager should also possess a number of technical skills.
Technical writing
A general manager will often need to convey complex information using plain language. This can only be achieved through good technical writing skills that consist of the ability to write clearly, free of errors, and grasp things quickly and easily enough.
In addition, technical writing skills will typically necessitate a broad knowledge of technology for general managers to constantly update themselves with new information and knowledge.
Interested in pursuing a degree?
Fill out the form and get all admission information you need regarding your chosen program.
This will only take a moment.
Project management
General managers will randomly find themselves managing various projects of the company they are engaged with. Being so, the ability to manage projects successfully is a critical skill a general manager shall possess.
This allows them to gain a proper understanding of the scope and objectives of every project, evaluate the role, responsibility, and contribution of people engaged in the project, and accordingly allocate resources in different aspects of the project accordingly.
Planning and coordinating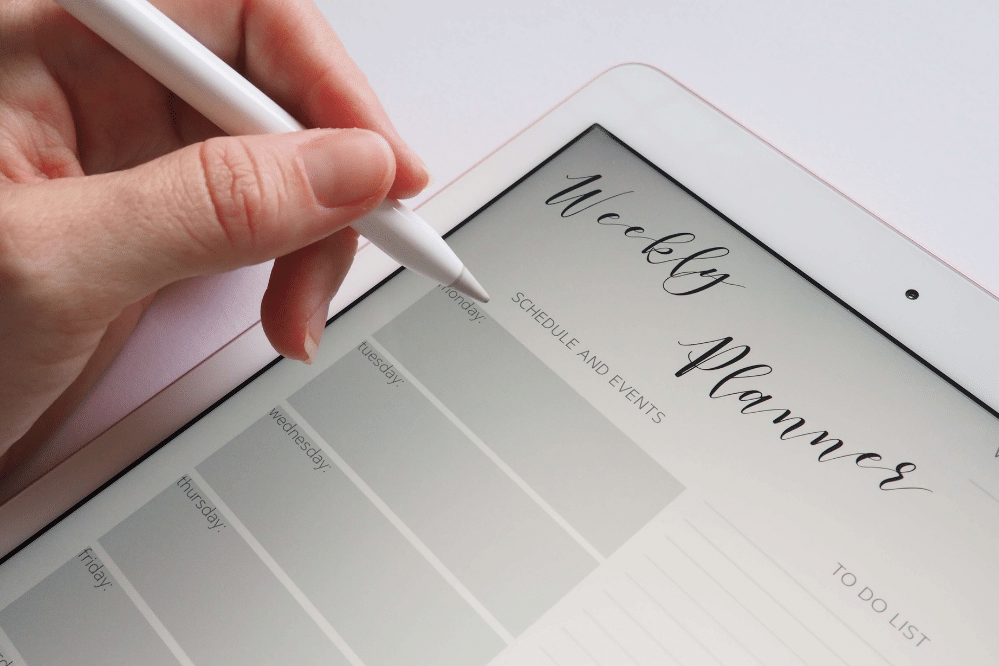 General management involves a great deal of planning and coordination. In fact, these duties may come first in mind when talking about general management. In this sense, general managers need to possess excellent planning and coordinating skills in order to be able to plan and coordinate the operations of almost every unit of either public or private organization. This may include properly planning daily operations, using human and material resources in the right place, and coordinating employees' tasks and responsibilities.
Do you think becoming general manager is something that would fit you? If so, it is time you reach your goals with Potomac's advanced certificate in management.
General Management: Is It Worth it?
A general manager position is an ultimate objective in management for several reasons. To start with, it offers the position holder a good reputation and status, and as demonstrated above – a great salary. Furthermore, a career in general management allows people to shape themselves professionally by being challenged with important tasks on a daily basis.
As shown above, such tasks include planning and coordination of all resources of an organization. Apart from professional growth, a career in general management enables one to also grow personally, in the sense of building and maintaining healthier relationships with people.
FAQs
How long does it take to become a general manager?
The time it takes to become a general manager can vary widely depending on the industry, company, and individual's qualifications. It typically requires several years of relevant experience, often ranging from 5 to 7 years or more.
Is a  general manager higher than a director?
No, a general manager does not hold a higher position than a director. Generally, general managers report to directors of operations and are positioned below them in the company's organizational structure.
How can I become a general manager?
The career path for a general manager typically involves starting in entry-level or mid-level management roles, gaining experience, and gradually progressing through higher managerial positions.
This path may include roles like assistant manager, department manager, and regional manager before reaching the general manager level. Professional development and relevant education can also be crucial in advancing a career as a general manager.