No matter the industry or profession, you might have noticed the changes in the modern work method. The majority of companies have a project-based strategy. As a result, there has been an increase in demand for project managers. This emphasis on project managers' significance reflects a growing awareness of the benefits of effective project management for businesses.
Keep reading to answer questions such as what project management is, what the main purpose of project management is, and what the 4 types of project management are.
Download Our Free Quick-Start Guide to Project Management Now!
What Is Project Management?
Project management is a discipline that follows particular procedures and guidelines to initiate, organize, carry out, and oversee new initiatives or changes implemented within an organization. Since project management entails the creation of new projects to accomplish predetermined results or goals, it differs from the ongoing practice of managing the business as usual activity. Another area where the two differ is that in project management, there are final deliverables subject to a limited amount of time and money.
Project management's essential components include:
Time: How long the work is supposed to take.
Cost: The amount of money spent on the project.
Scope: Changes/innovations delivered by the project.
Quality: The project's quality of performance.
The main purpose of project management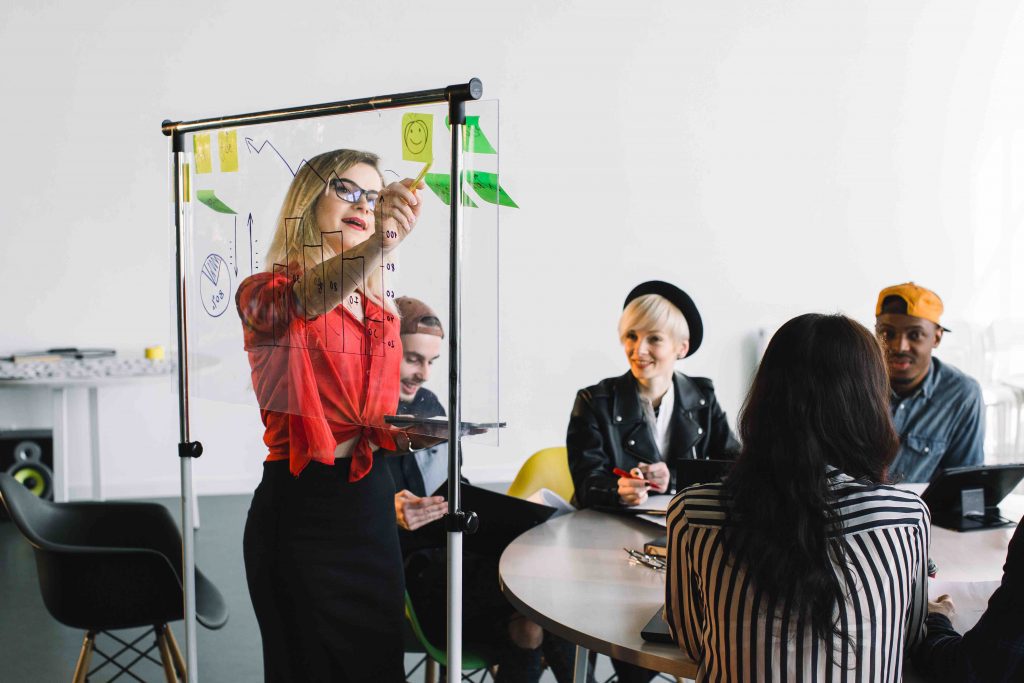 Due to the evolving nature of work as a result of technological advancements, globalization, and other factors, work is organized through projects requiring team work. Therefore, the goal of project management is to create a final product that will bring about some change for the organization that initiated it. Several tasks must be started, planned, and controlled to produce this final output.
Numerous advantages will result from an investment in efficient project management, such as assuring effective and best value utilization of resources, increasing the possibility of obtaining the target outcome, and meeting the various stakeholder needs.
What does a project manager do?
To accomplish the goals of their projects, project managers have specific tasks and responsibilities. The project manager will determine how to approach the task based on various criteria, including project type, business needs, and the skills of team members working on the project. The project manager will also define and operate the project, manage the project team, and define it.
Since they are in charge of seeing their projects through to completion, project managers require a wide variety of skills, including effective oral and written communication, leadership, planning, problem-solving, time management, and negotiation. In addition to their traditional skills, project managers now need strong interpersonal and business skills as their work goes beyond merely carrying out the project plan.
They promote the welfare of the individuals participating in their projects and support strategic decisions that uphold the project's aims. That calls for juggling a project's administrative aspects and its personnel.
Types of Project Management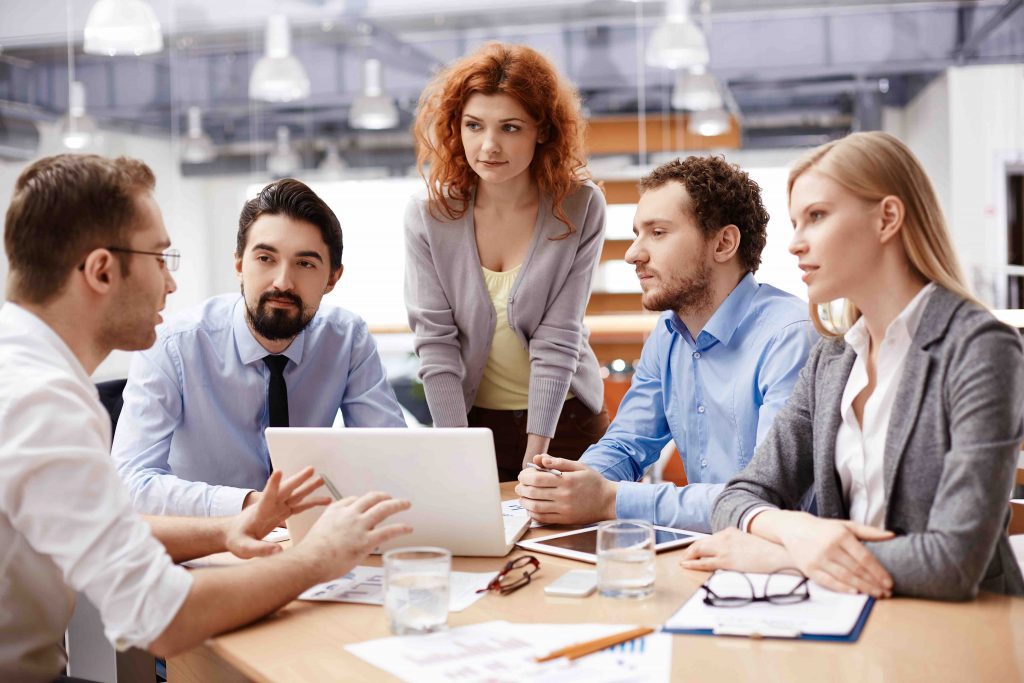 Project management has various facets, which can differ drastically based on the strategy, technique, sector, or project managers themselves. That implies that your day-to-day job as a project manager in different industries varies greatly. Let's understand more about the types of project management.
1. Waterfall
The "traditional" project management methodology is the waterfall. Projects are traditionally finished one stage at a time and in sequential order. This methodology is frequently employed in projects with rigorous requirements and expectations or where not many modifications are expected.
When timeframes, budgets, rules, or other variables need a project to have a predictable end or when one stage must be finished before the next can start, such as when building a house, the waterfall approach might be useful.
2. Agile
Agile is a project management methodology that indicates taking small, incremental stages. It is preferred for projects where new information and unforeseen circumstances are frequent since it is built to be flexible and easily accommodate changes.
Since changes are almost always present in the software development industry, agile project management is particularly well-liked. You might also employ an agile strategy when introducing a new product and will not be completely aware of potential pain points until the end of the project.
3. Lean
The roots of the "lean" project management methodology can be found in the manufacturing sector. It seeks to reduce waste and boost effectiveness. Two important "lean" principles are focusing on value from the customer's perspective and mapping out the entire project in the beginning to identify value-generating opportunities and waste-cutting measures.
When you want to cut costs, shorten timelines, and boost customer satisfaction, lean project management might be a valuable strategy. It works best for initiatives that plan on being flexible.
Interested in pursuing a degree?
Fill out the form and get all admission information you need regarding your chosen program.
This will only take a moment.
4. Scrum
Scrum strategy is a type of agile project management. Scrum uses small teams, quick development cycles, regular communication, and assigned tasks to execute agile concepts to keep the project structured and on schedule. Most agile adopters use scrum, making it the most popular agile methodology.
Scrum can be an effective strategy for managing projects that benefit from change and adaptation. Similar to agile, it is frequently employed for projects in fields where frequent changes or unknowns are expected.
5. Kanban
Kanban is a Japanese word meaning "signboard." It refers to a technique for visualizing a project's workflow. In Kanban, the project's tasks are shown as cards on a physical or digital board divided into columns. The task cards move to the subsequent column as progress is made. This flow of work continues until the project is finished.
Kanban works well for projects with multiple tasks that must be performed at once because of how it visually displays tasks. This technique is frequently used together and interchangeably with other methodologies like scrum or lean.
Benefits of Project Management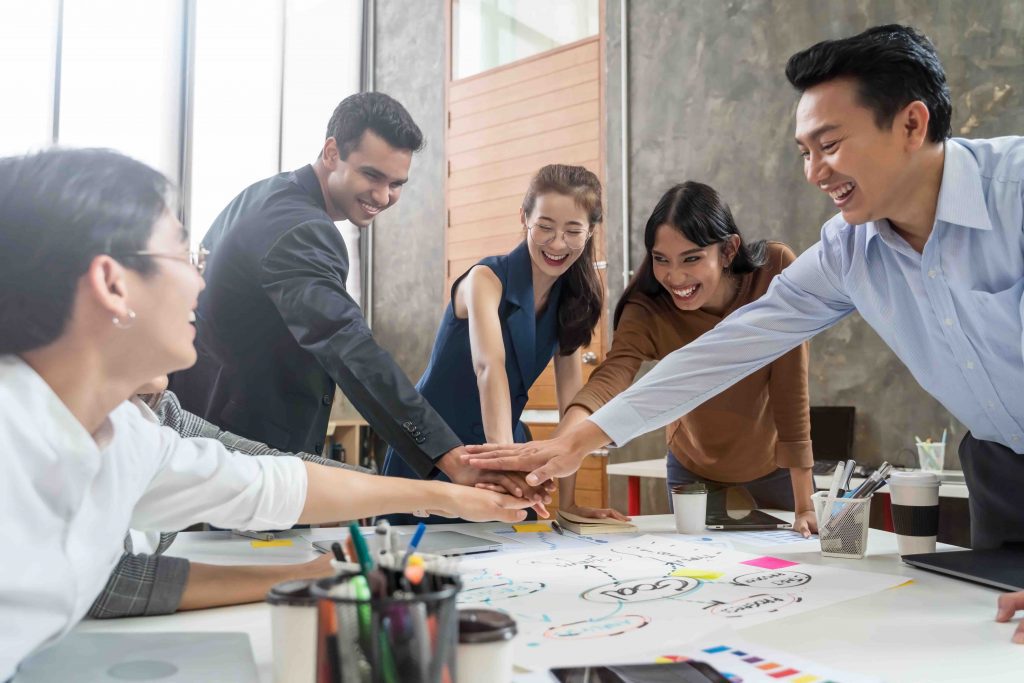 The importance of project management in businesses cannot be overstated. When done correctly, it improves the effectiveness of every part of the company. Your team can focus on the crucial task without being diverted by out-of-control projects or uncontrollable budgets.
It can reduce costs and time. By using project management techniques, you can plan the course of your project from the beginning and know in advance the deadlines and predicted costs. This allows you to allocate resources, preventing delays and project overruns more effectively.
Additionally, collaboration can be challenging. Even when working across teams or departments, you may ensure accountability, promote transparency, and decrease the complexity of collaboration with better project management procedures.
You can identify the areas where your team is doing well and where there is space for development by leveraging the data and lessons learned from prior initiatives. You may also build and compare personal benchmarks by tracking your key performance indicators KPIs to see how your team progresses across projects. Moreover, you can scale up outstanding performance with project management.
Conclusion
Companies understand the value of effective project management since it brings better outcomes and happier employees. Effective project management allows you to anticipate problems before they arise, avoid bottlenecks, and make informed decisions. Find a project management strategy that works best for your company, and you are guaranteed to see good results.